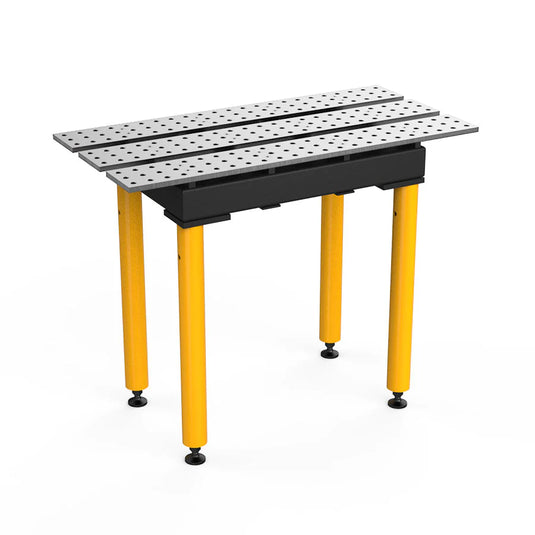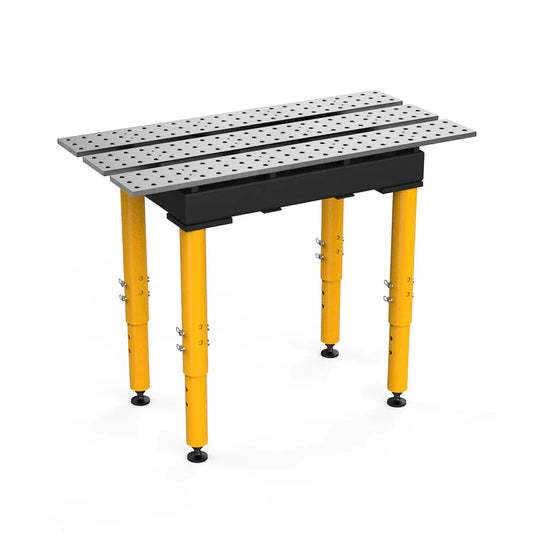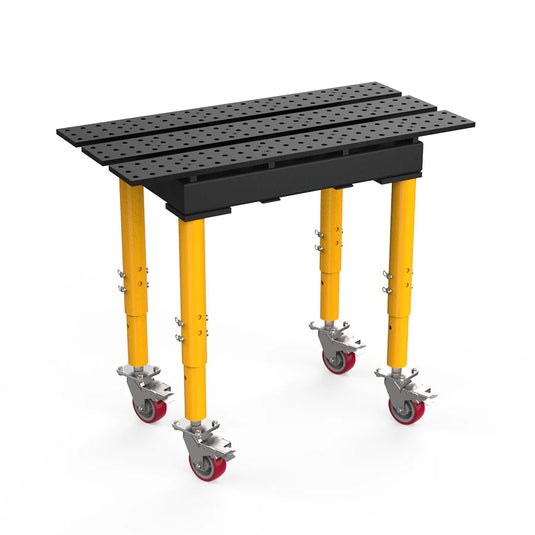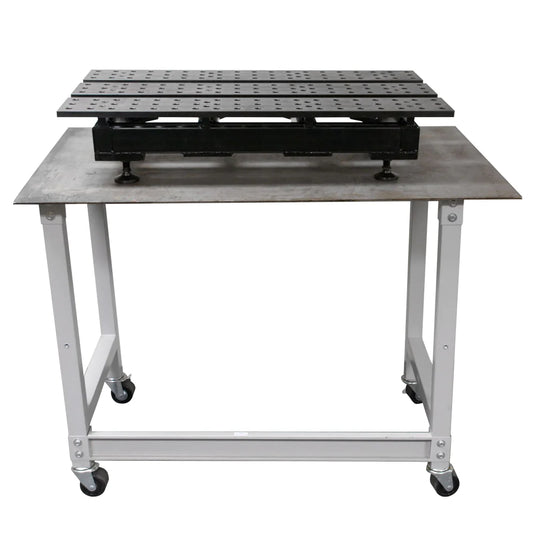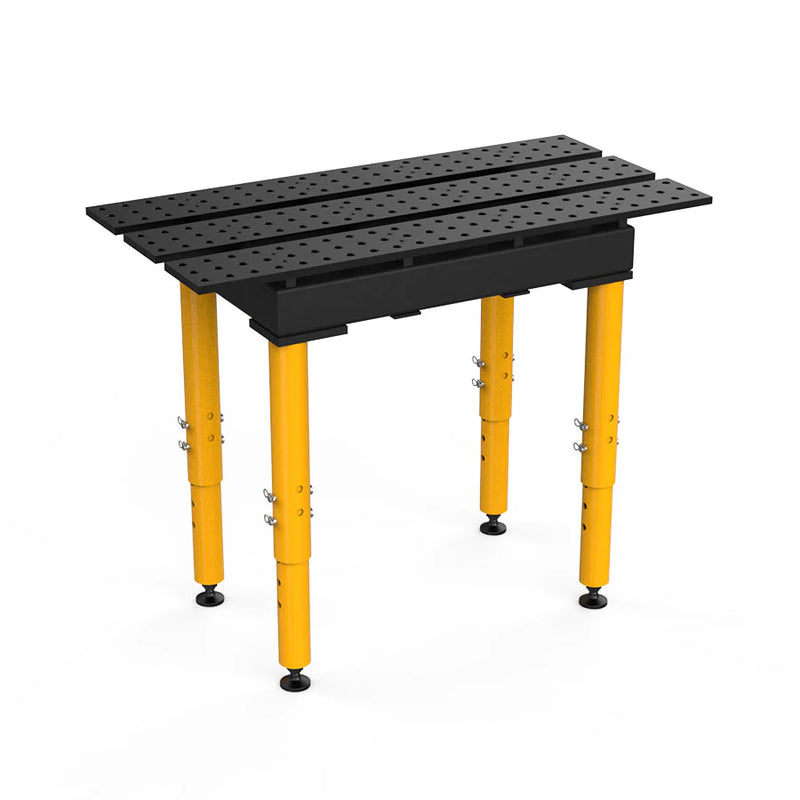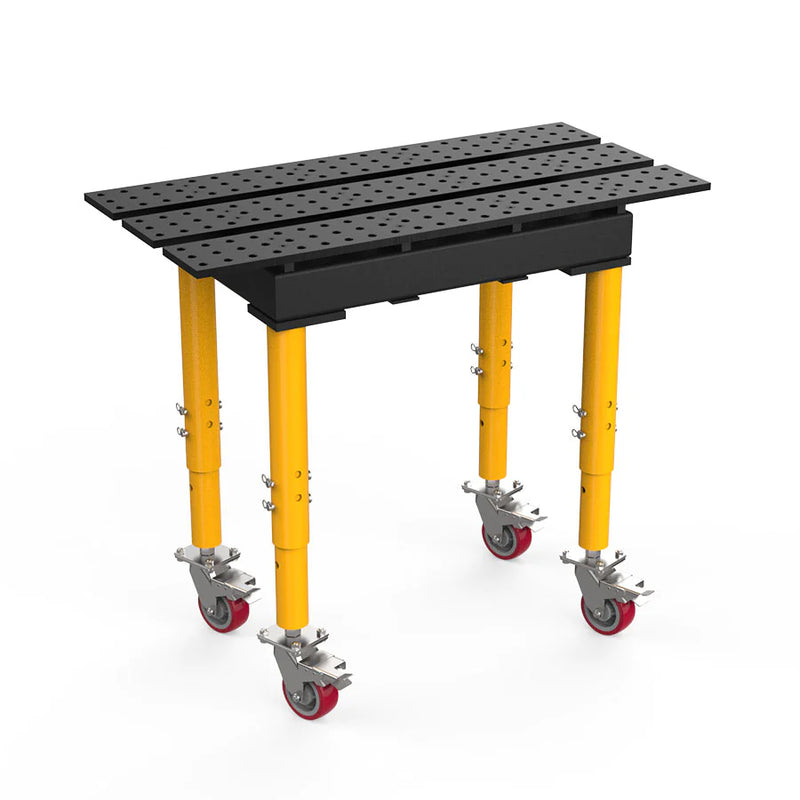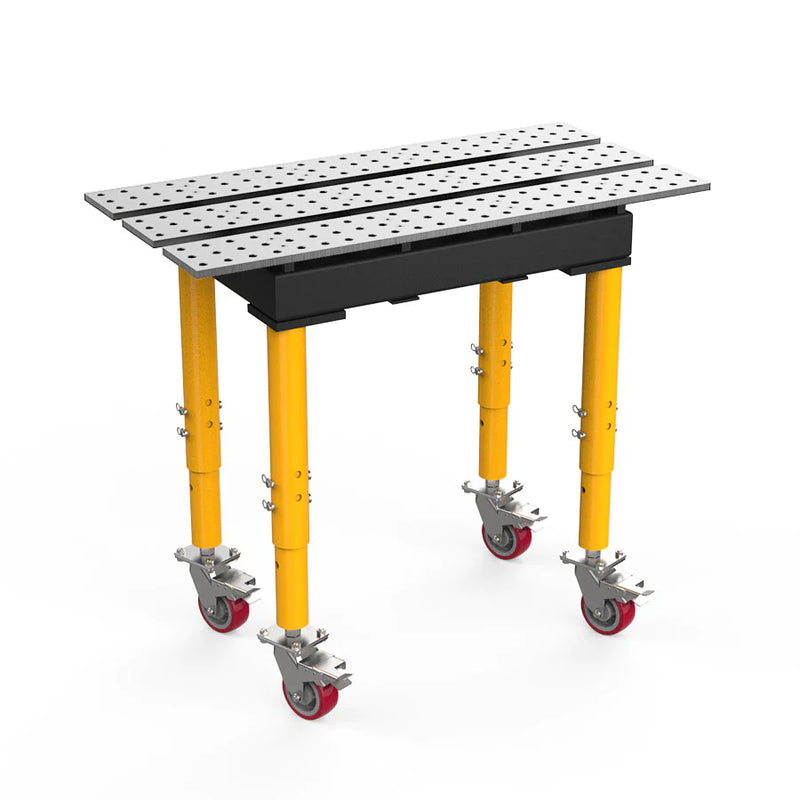 View this table in your shop
* All MAX TABLES ARE PATENTED: U.S. PAT. 8065967
Our slotted, single-sided heavy-duty tables feature open gaps between the top plates. Providing extra versatility, allowing you to slide clamping tools or pliers using T-Slot adapters or Sliding Channel on the open slot edges as clamping surfaces.

Available in standard and nitrided tabletop finishes.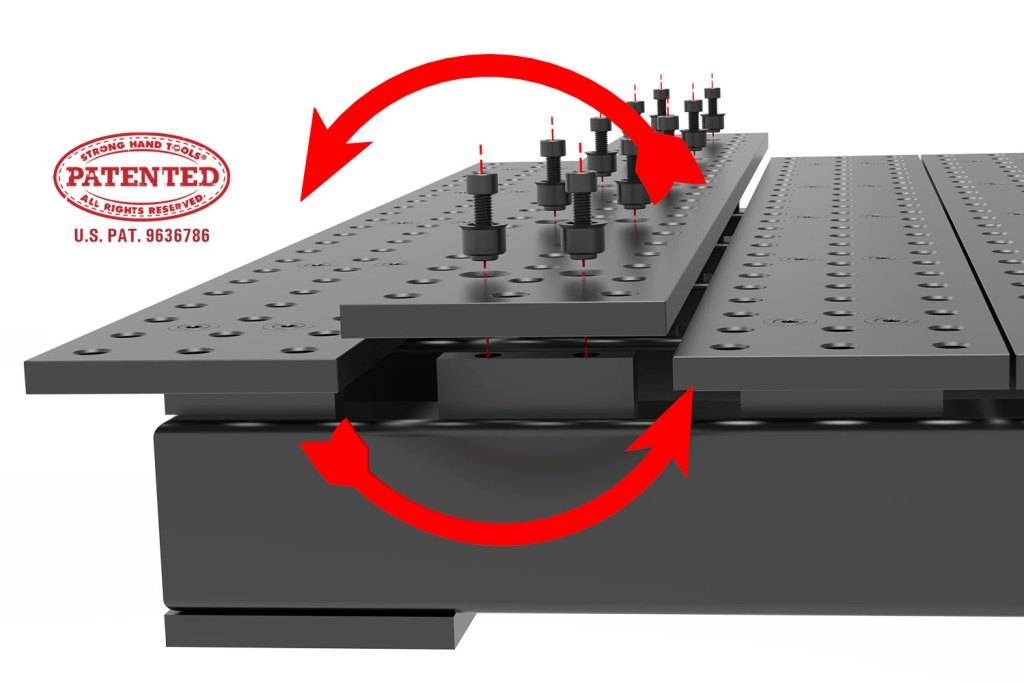 Reversible Self-Locating Table Plates
Patented Bushing design allows you to remove, re-position, re-align, and reverse the table plates!
6-1/4″ for both MAX and MAX Slotted tables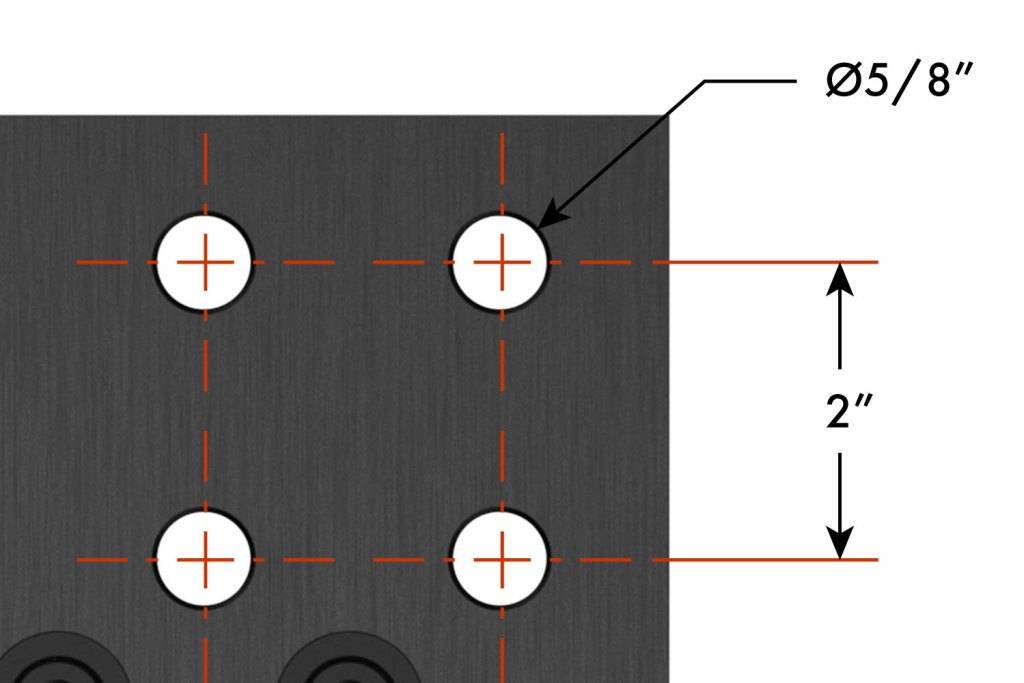 Table flatness: ±0.005 per 24″ x 24″
Hole spacing: 2.000″ ±0.001
Hole diameter: 0.625″ +.002/-.000
Plate thickness: 0.630″ ±0.004
Slot: 1.7″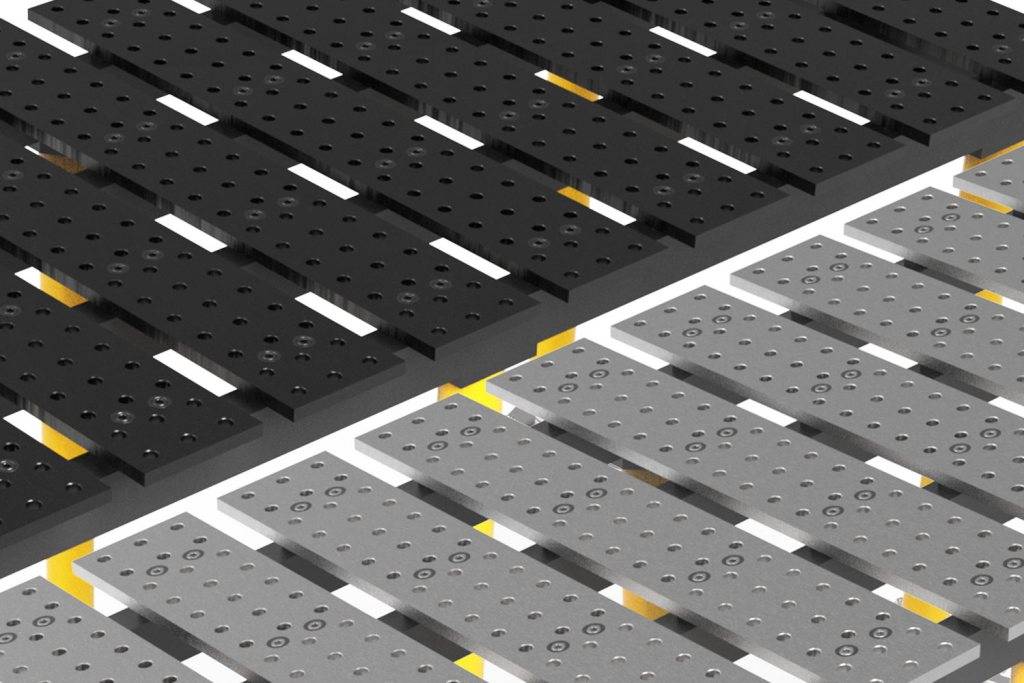 Standard (plain) / Nitrided Finish
Choose from standard finish (medium carbon steel) or Nitrided (heat-treating) finish.
What people say about us:
A must have welding table for any fabricator! Perfect addition to our High School welding program.
My BuildPro expands capabilities in manufacturing and reduces setup time for the 10+ fixtures that we use. It is a space saver!
Austin N (Pro-Grow Supply)

We make pump assemblies that we could not weld in-house on a typical bench. The BuildPro table holds the parts firmly to maintain accurate weldments.
Jason C (Industrial Flow Solutions)

Amazing product! I had done countless hours of research into the best welding tables and kept coming back to these. They WON'T disappoint! Endless possibilities for fixtures and great customer support. Will be buying more!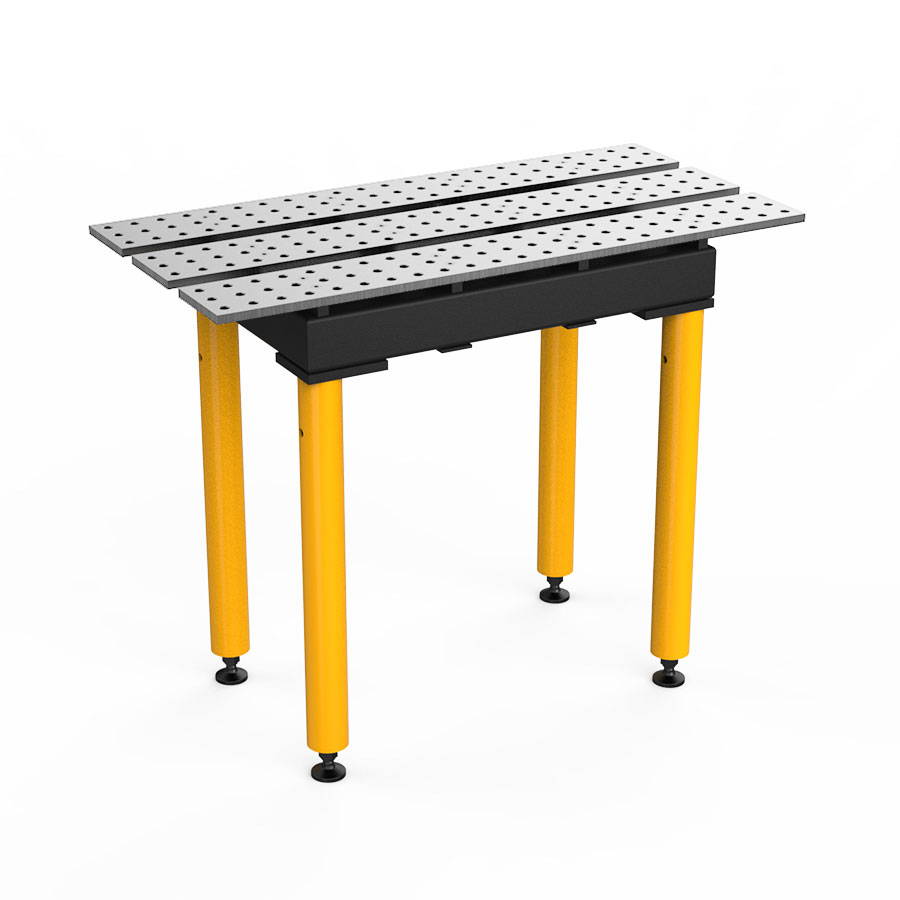 Use with 4x Heavy Duty Legs
| Part No. (Standard Finish) | Part No. (Nitrided Finish) | Use with Leg | Table Surface Height (in) | Gross Weight (lb) |
| --- | --- | --- | --- | --- |
| TMA52246 | TMQA52246 | TML3130 | 36-1/2 | 332 |
| TMB52246 | TMQB52246 | TML2530 | 30-1/2 | 324 |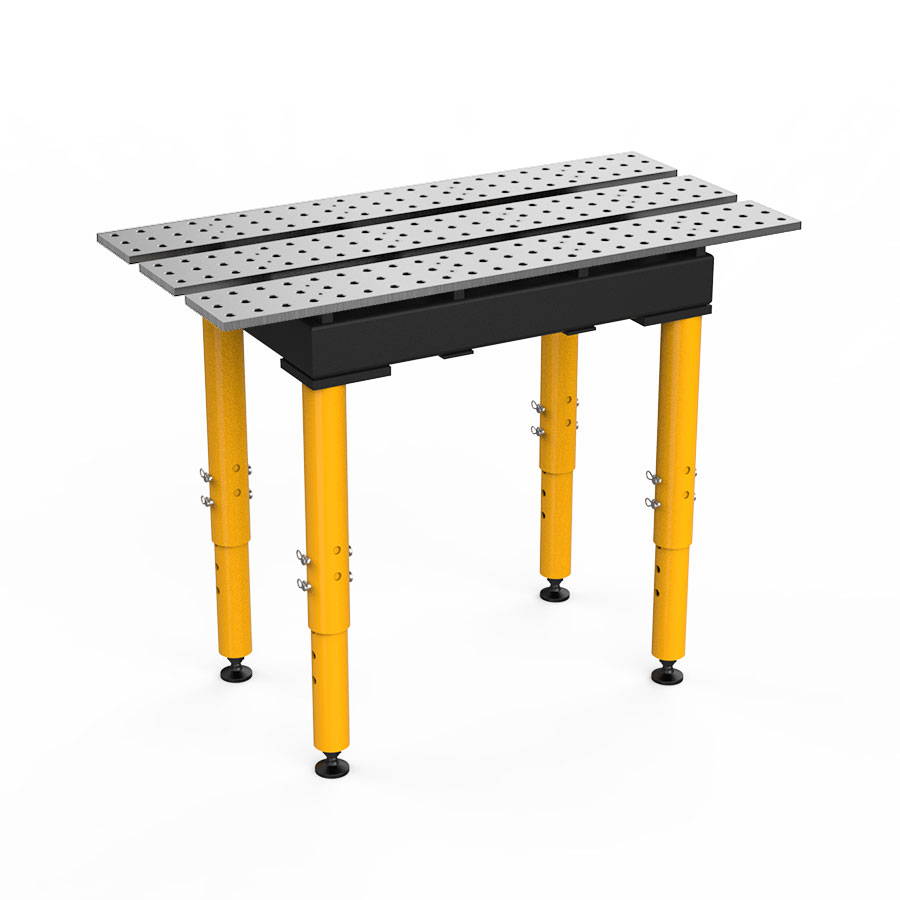 Use with 4x adjustable legs - adjustable at 1" increments
| Part No. (Standard Finish) | Part No. (Nitrided Finish) | Use with Leg | Table Surface Height (in) | Gross Weight (lb) |
| --- | --- | --- | --- | --- |
| TMR52246 | TMQR52246 | TMLR30 | 28-1/2 ~ 38-1/2 | 346 |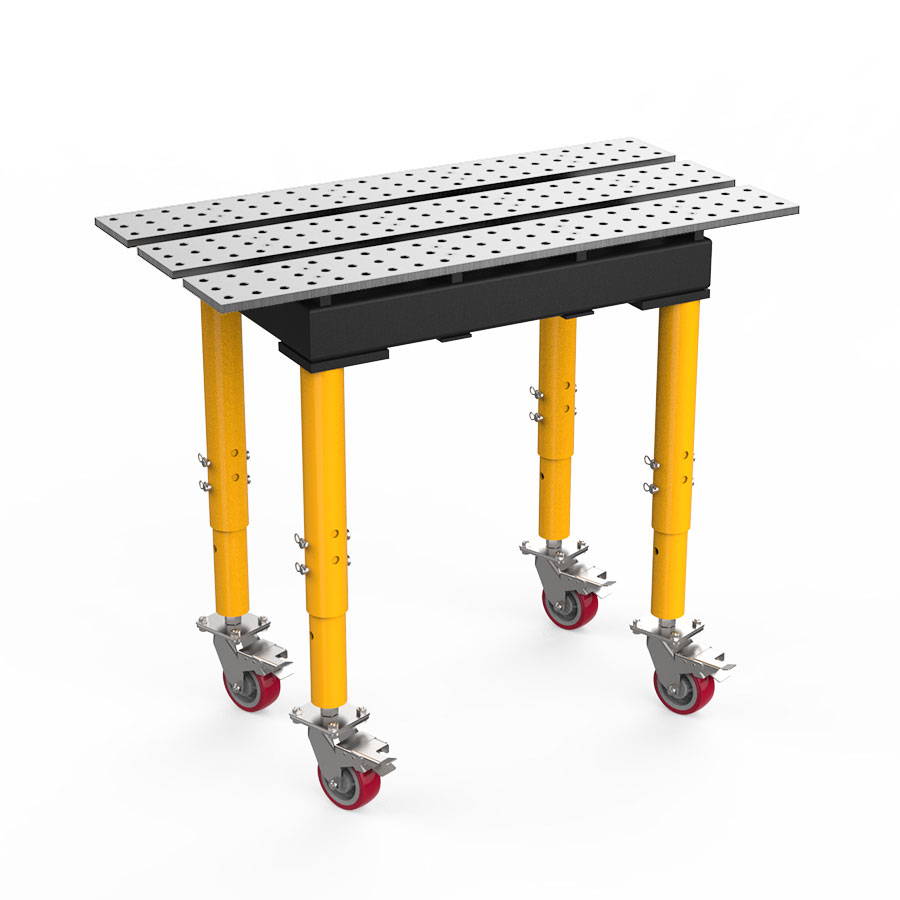 Use with 4x adjustable legs with mobility caster
| Part No. (Standard Finish) | Part No. (Nitrided Finish) | Use with Leg | Table Surface Height (in) | Gross Weight (lb) |
| --- | --- | --- | --- | --- |
| TMRC52246 | TMQRC52246 | TMLC30 | 33-1/4 ~ 43-1/4 | 369 |
Get Table Accessories & Replacements