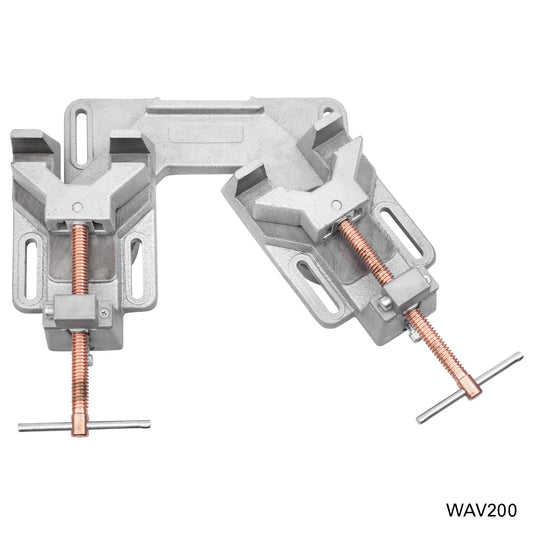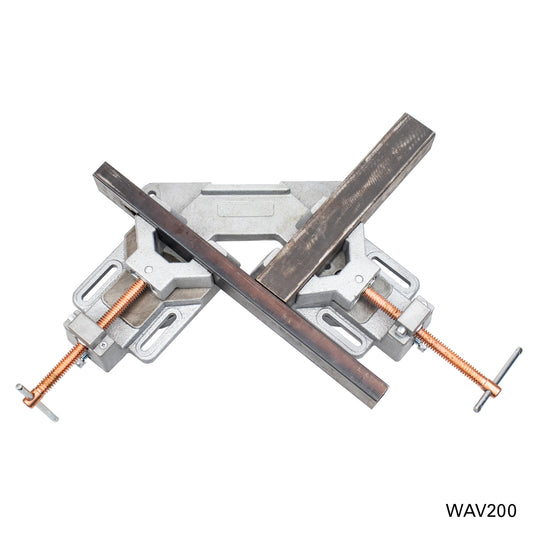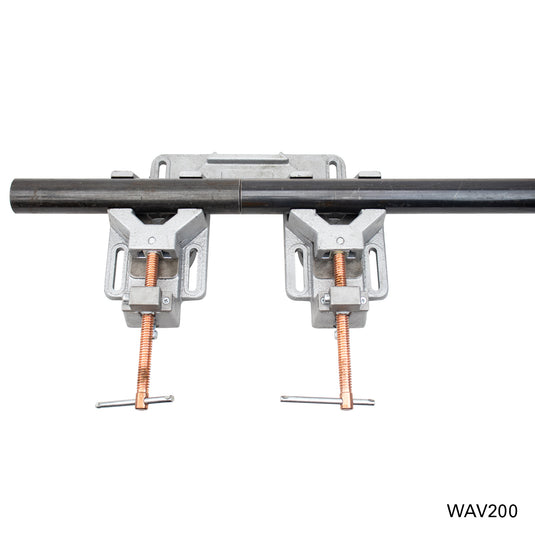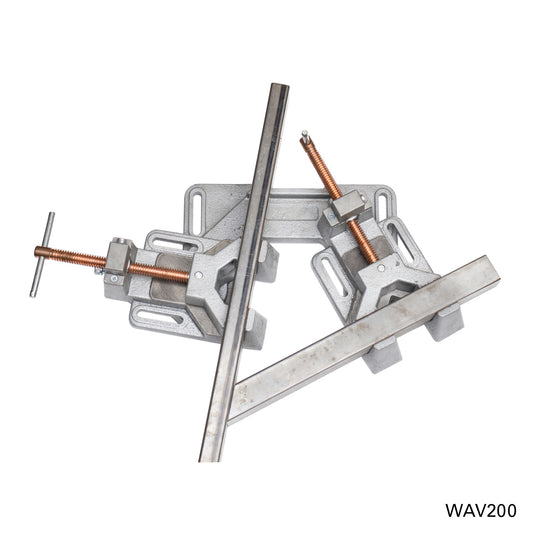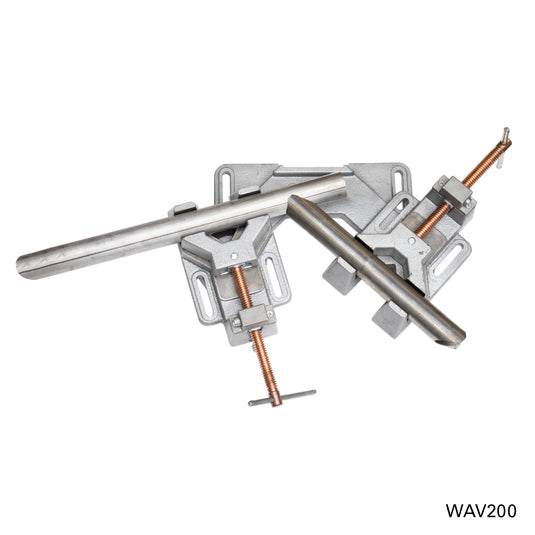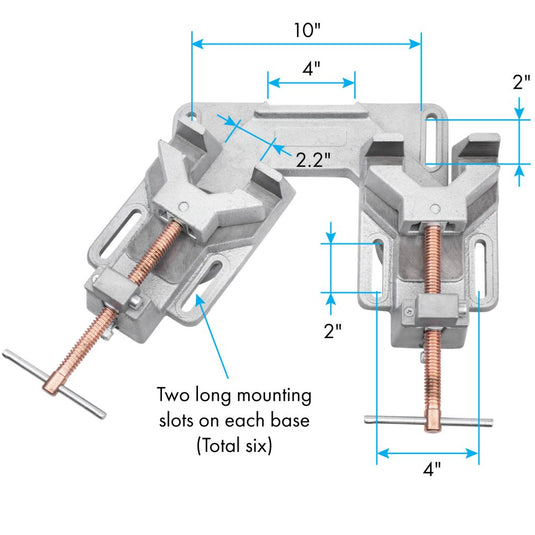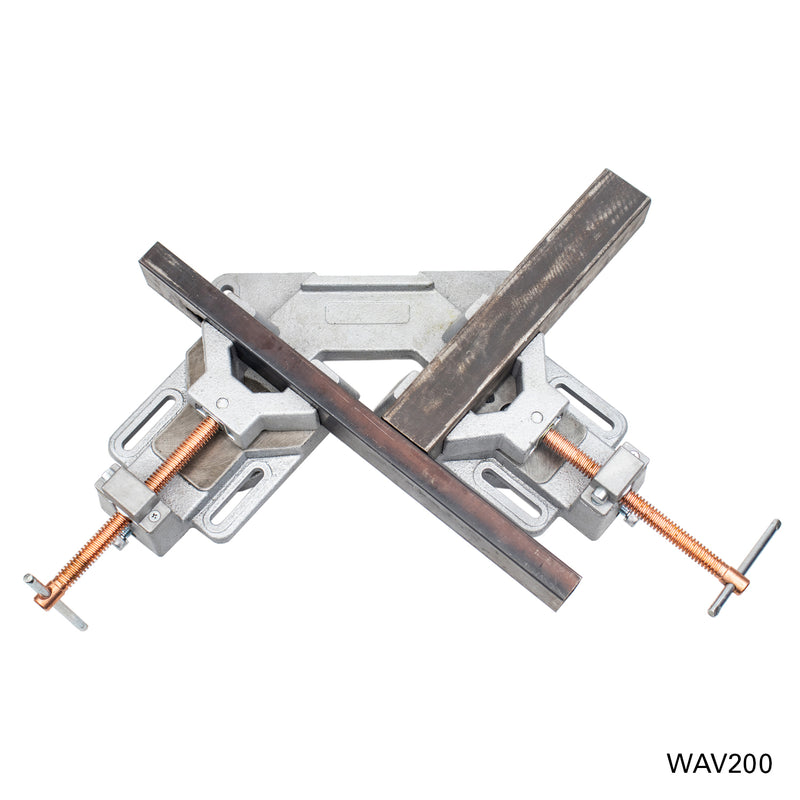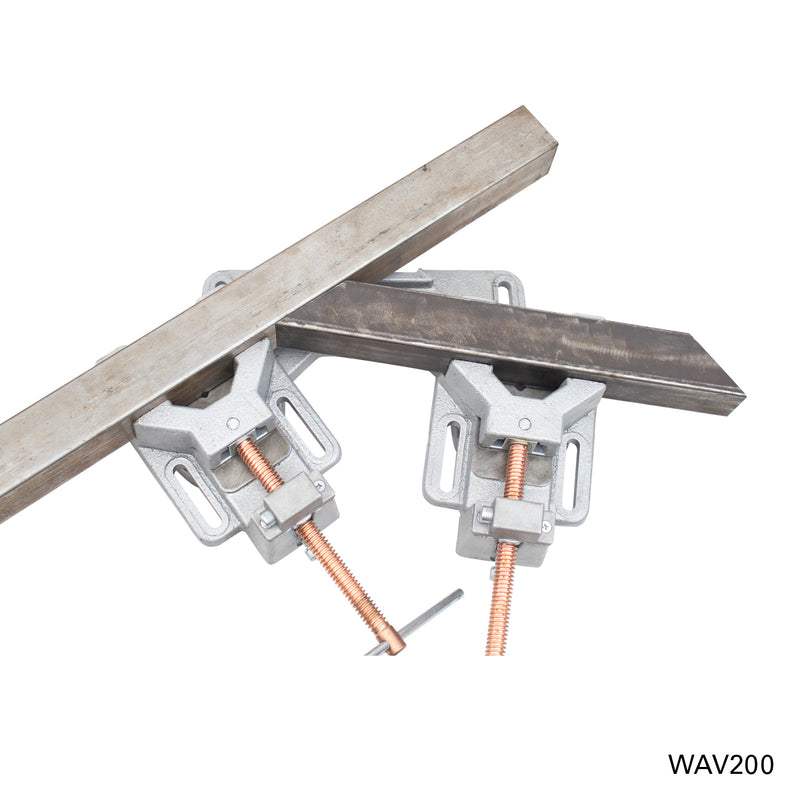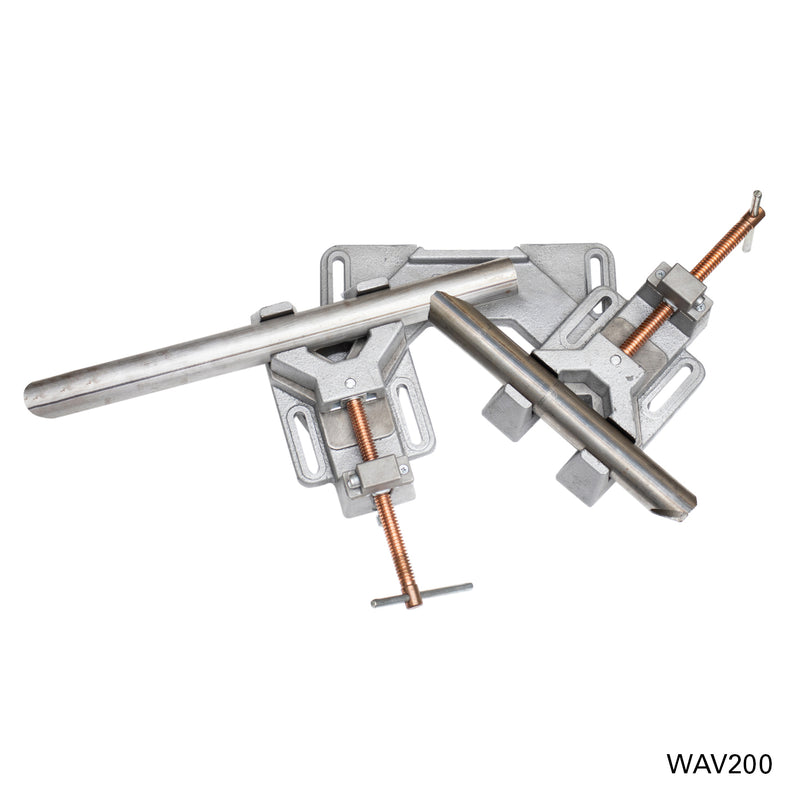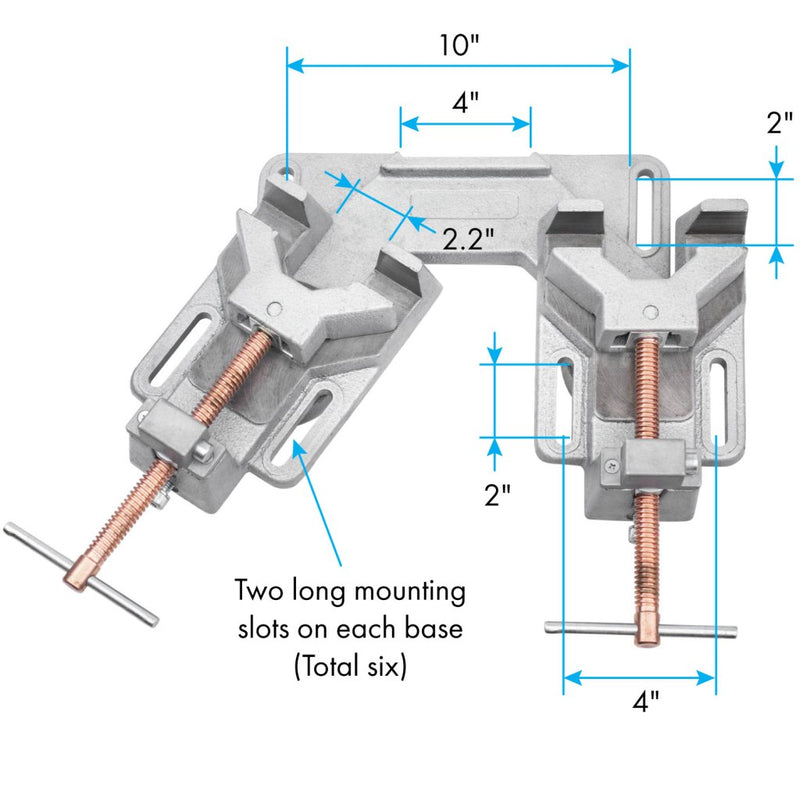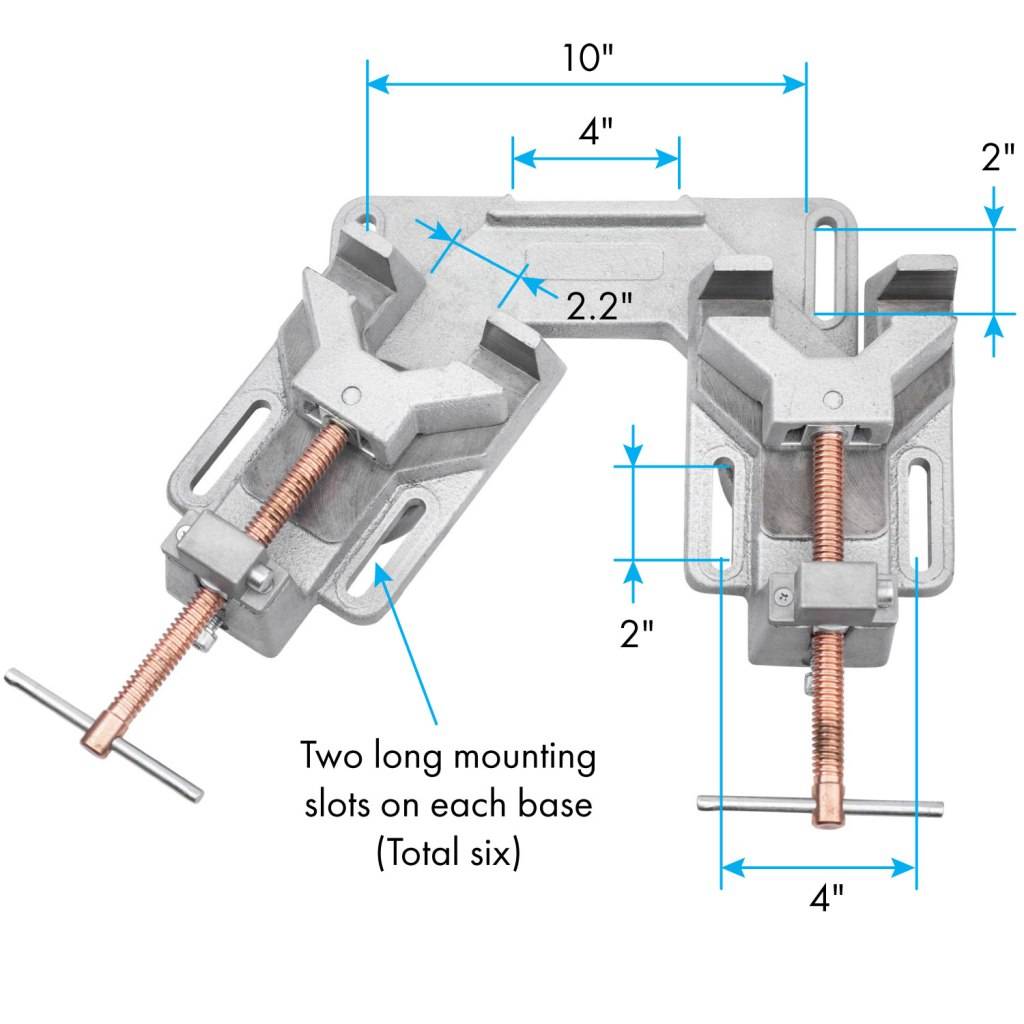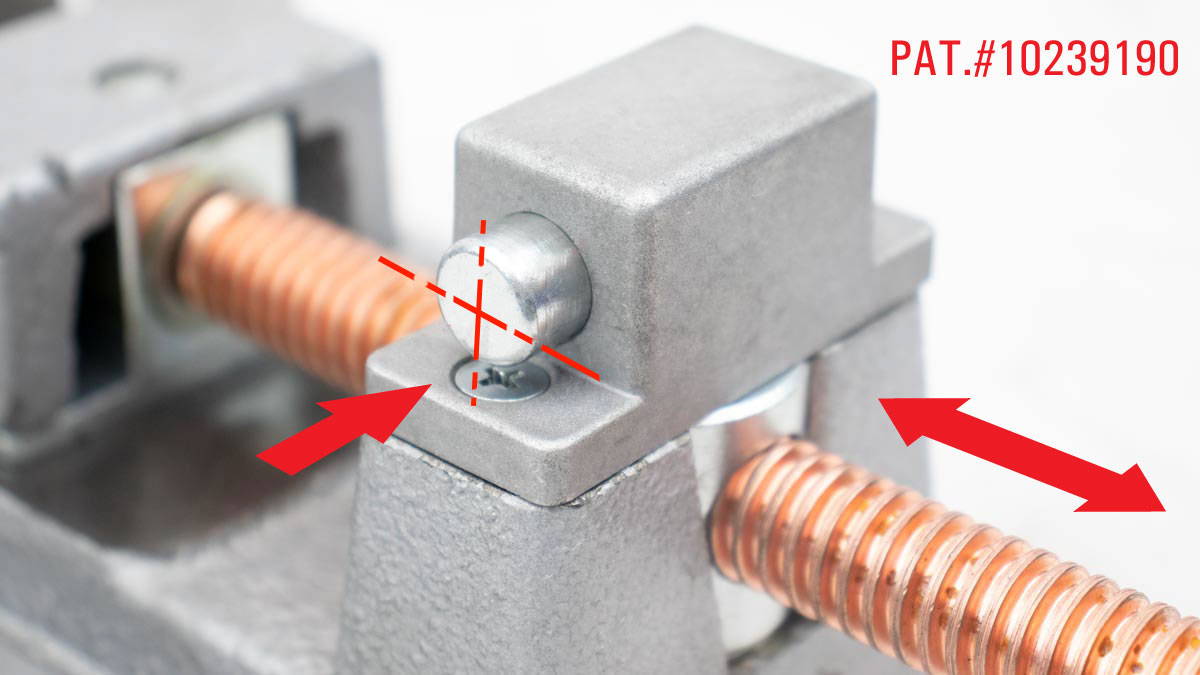 Press the Quick Acting Button to allow the threaded screws to slide in and out for fast setup. (Release the button to re-engage the threaded screw for tightening.)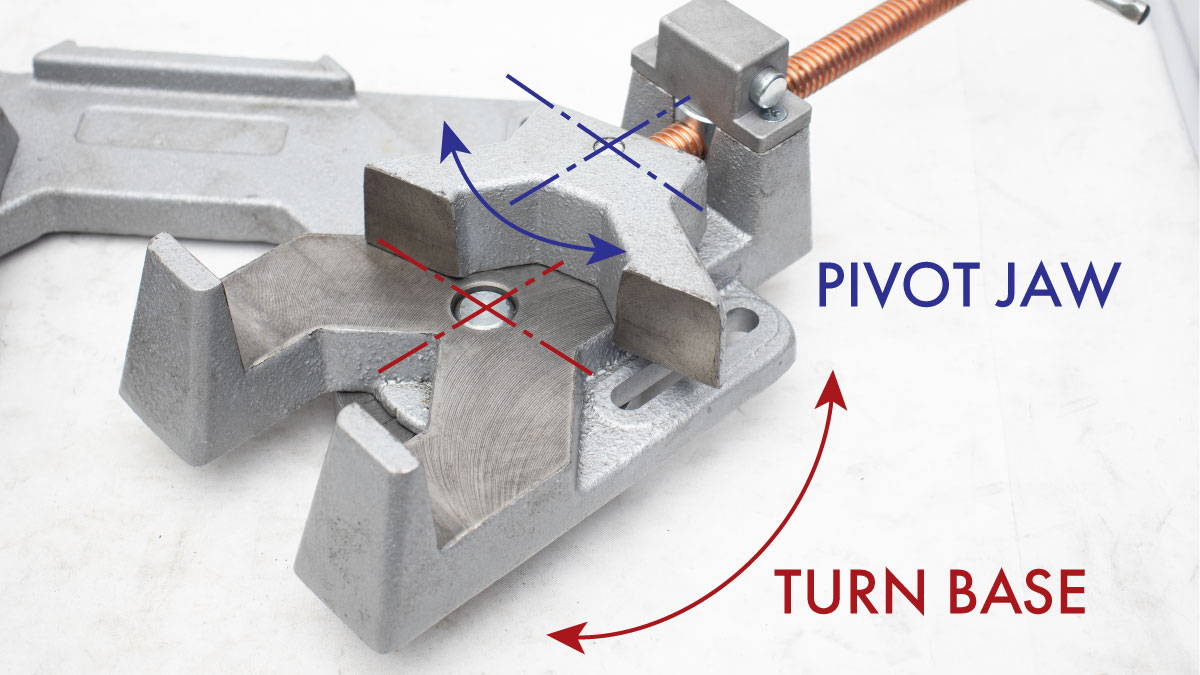 Clamp at Any Angle by turning the individual clamps on the fixture base for a wide range of angle settings.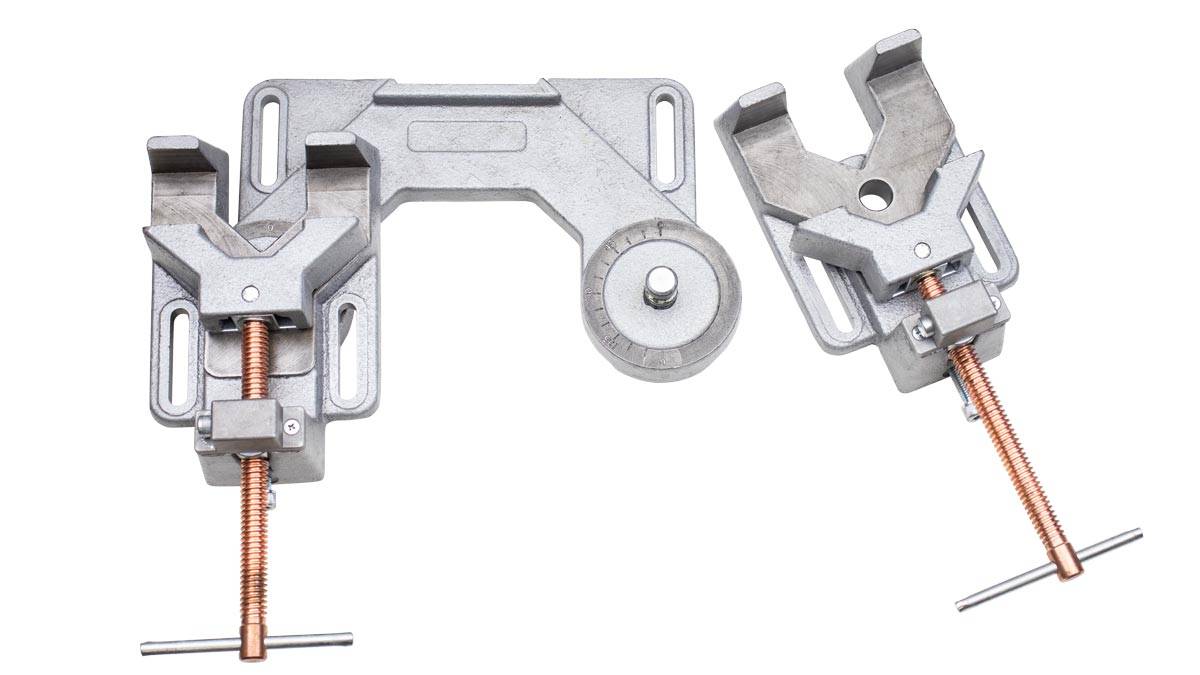 Vises may be removed from the base and used separately.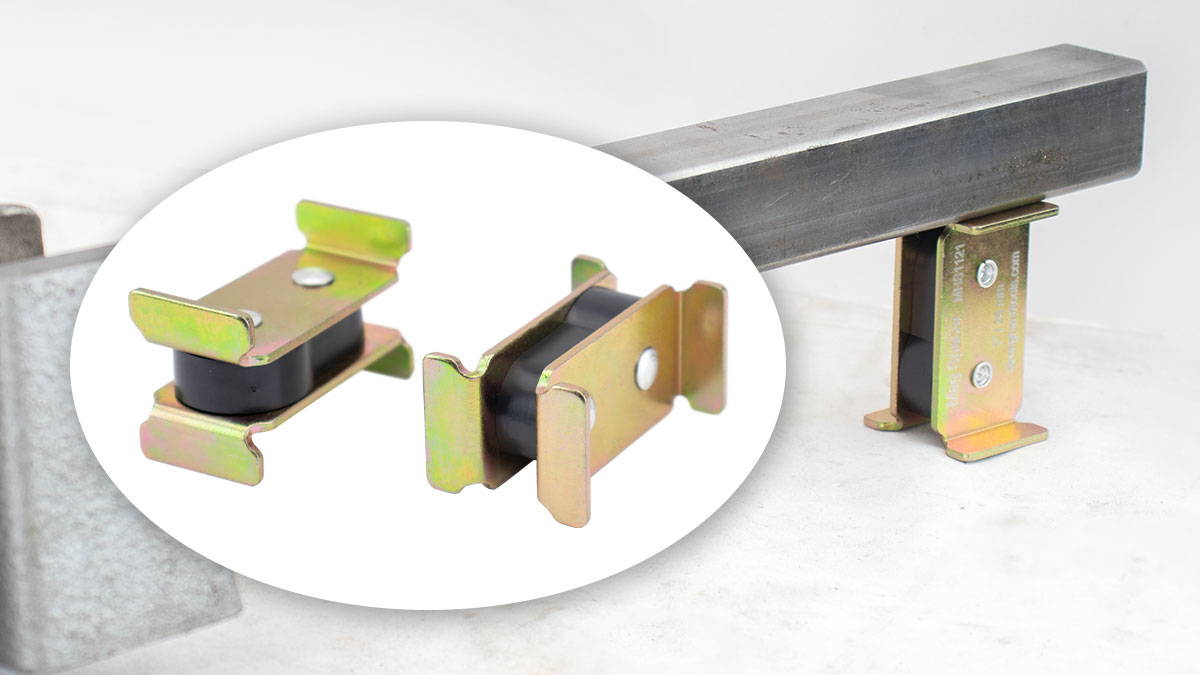 Use the Magnetic Blocks (included in WAV200) 1", 1-1/4" and 2" heights to support long stock.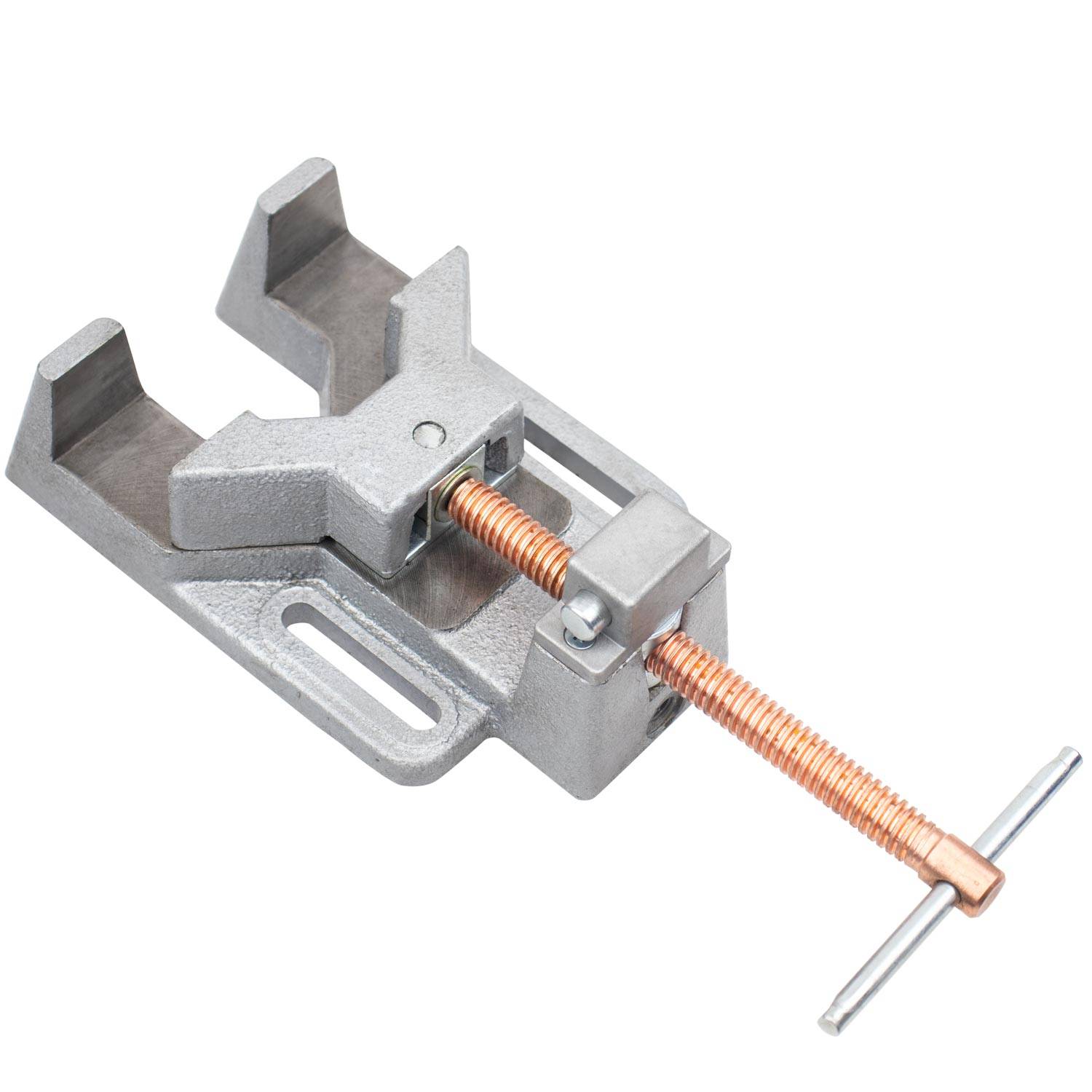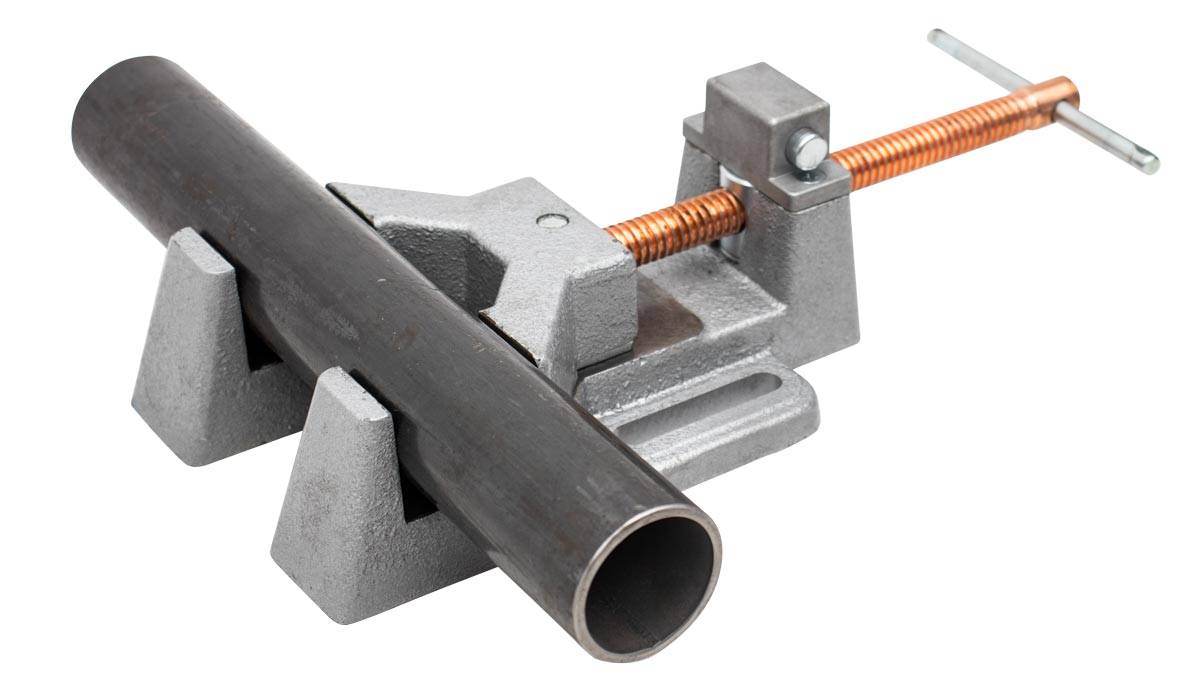 | Part No. | Description | Weight (lb) |
| --- | --- | --- |
| WAV200 | Duo Vise | 25.3 |
| WAS100 | Single Vise | 8.5 |