About us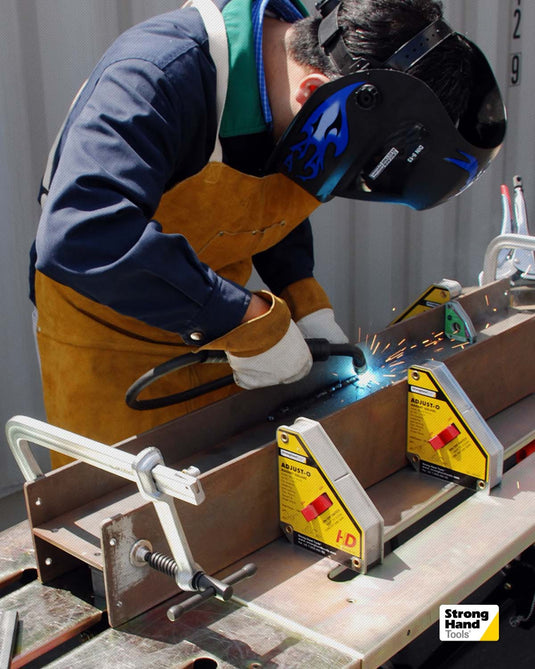 Our Story
Our company was founded in 1983 as a manufacturer of small, hand-sized tools.
We began with the idea of providing unique clamping and workholding solutions to the metal fabrication and machining industry. Through the years, we have expanded our product line to assist fabricators in mastering their craft by offering products that deliver improved comfort, productivity, and safety, as well as a wide range of high-quality hand tools and welding tables to welders all over the globe.
Today the Strong Hand Tools team is nearly 200 strong, with almost half our team based at our headquarters in Los Angeles, CA and satellite facilities across ten U.S. states. 
Find your local distributors
Our Welding Tables
Through many trials and sweat-filled days, we found a way to manufacture a product unlike any other on the market at a low and affordable cost. Our modular welding tables offer you the creative ability other tables do not.
The weight and size of your projects has everything to do with your table. Each table line has a different weight capacity depending on the series, size, and leg variant to ensure you the perfect fit.
Alpha 28: 7,000 lbs - 13,000 lbs
Alpha 5/8: 2,600 lbs - 9,000 lbs
MAX (Standard & Slotted): 2,600 lbs - 9,000 lbs
We understand the hardships of welding and how it can take a toll on your body. We offer stationary tables, mobile tables, rotating tables, and even tables that lift.
What you get out of our tables is important to us. We make tables designed to get you where you need to go. Every tables is manufacturing with our patented, self-locating, reversible table top plates to ensure your table lasts.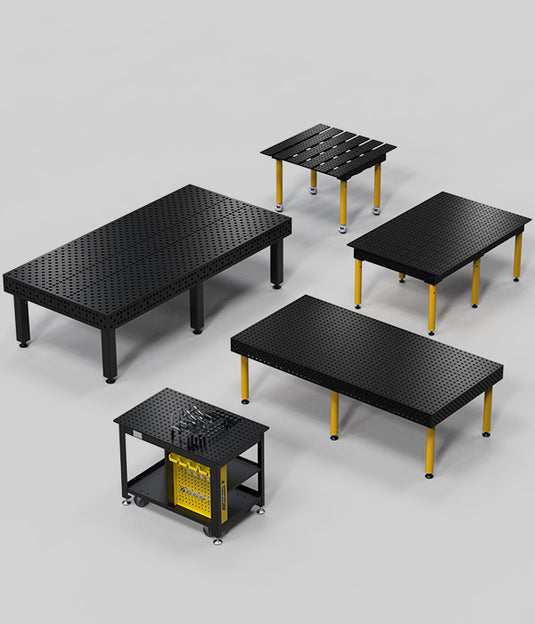 Your Comfort Is Our Priority​
Our Tools Work Hard So You Don't Have To
We Will Help You Every Step Of The Way

Our team of engineers will always provide the most accurate information to you. Contact them using the button below to get a free consultation.
Important Things You Should Know
Questions And Answers