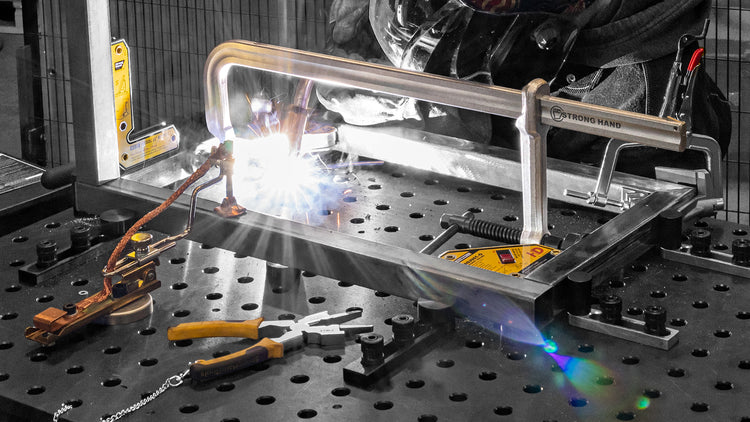 BP16 System Overview
Like our 5/8″ and 28 mm systems, the new 16 mm fixturing tools are compatible with all welding tables with 16 mm boreholes from any table manufacturer.


* BP16 tools and kits are not compatible with FixturePoint Tables.
FIXTUREPOINT JIG & FIXTURE TABLES
An Affordable, Easy-to-Use Modular Fixturing System. Increase work quality and productivity! Fixture at ANY POINT on the tabletop.
The FixturePoint System is ideal for the set-up of 2D frames. Use the FixturePoint Kits to get started right away, working comfortably, safely, and efficiently for improved work quality and productivity!

FixturePoint Clamps and Components can be inserted into the 16 mm holes on the tabletops for complete flexibility in Modular Fixturing.

ONE Table, TWO Height Settings
The FixturePoint Welding Table can be used as a free-standing table or on top of your existing workbench with the included legs and leveling feet.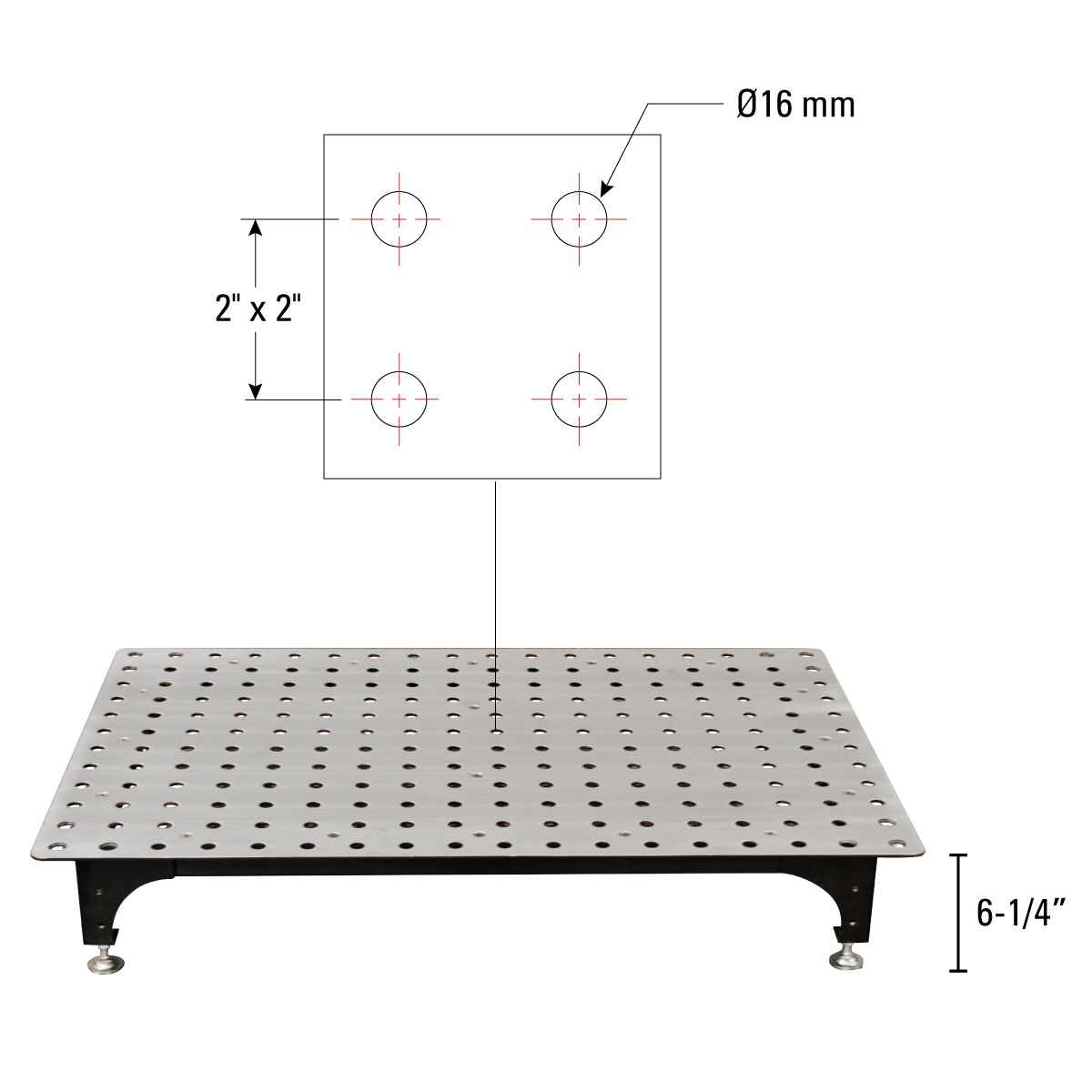 Tabletop WITHOUT Leg Frame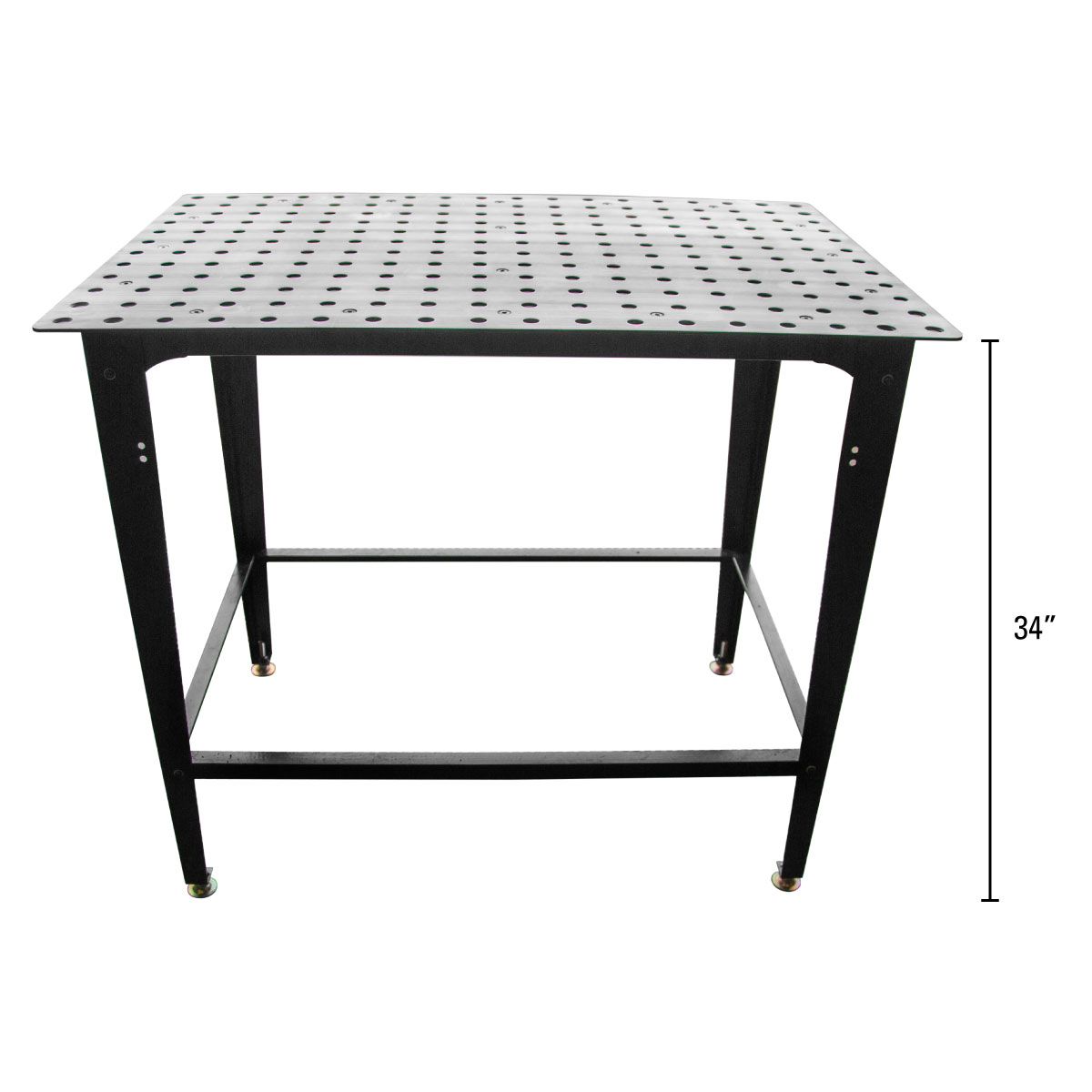 | | |
| --- | --- |
| Hole Diameter: | 16 mm |
| Grid Pattern: | 2" x 2" |
| Tabletop Size: | 36" x 24" |
| Tabletop Material Thickness: | 0.16" |
| Tabletop Height with leg frame: | 34" |
| Tabletop Height with leveling feet: | 6-1/4" |
| Tabletop Side Height (WITHOUT leg frame or leveling feet): | 4.3" |
| Static Loading Capacity: | 500 LB |
Great starter fixture point table! I use it on my light duty jobs and it works awesome.

Portable, Angle Adjustable
The lightweight 4 mm tabletop plate can be set at 30º, 45º, and 65º to provide comfort and extra working space for small projects on the side. Easily moves around the shop!
| | |
| --- | --- |
| Hole Diameter: | 16 mm |
| Grid Pattern: | 2" x 2" |
| Tabletop Size: | 24" x 18" |
| Tabletop Material Thickness:  | 0.16" / 4 mm |
| Table Height: | 4" |
| Leveling Feet Adjustment: | 0 ~ 1.6" |
| Static Loading Capacity: | 60 lb |
| Table Net Weight: | 25.4 lb |