The Industry-Leader for Cobot Applications
We are the Leading OEM partner for Collaborative Robot applications.
Startups and established industry players work with us to provide their customers with turnkey solutions.
Our Value Added Services:
Custom Table Design
Local Stocking Program for Fast Delivery
Custom Fixture Kit Packages
The Rhino Cart Mobile Fixturing Station is the perfect choice for automation applications that require repeatable setups with precise positioning. The tabletop platform is made of hardened nitrided steel that is corrosion and scratch resistant. The tabletop is reversible, doubling its lifespan and providing exceptional value.
Additionally, the precision CNC machined 2 x 2-inch grid pattern makes it easy to locate workpieces for streamlined programming.
The Rhino Cart offers a turnkey system for precise, and repeatable setups. Its flexibility allows for a range of applications and cobot compatibility. And being mobile, you can take your automation system anywhere, with space under the tabletop to house the control box and air compressor, and features integrated tool storage hooks and bins.
The Rhino Cart Mobile Fixturing Station is an excellent solution for automation applications. This industry-leader makes it the top choice for those seeking accuracy, flexibility and mobility in their automation setups.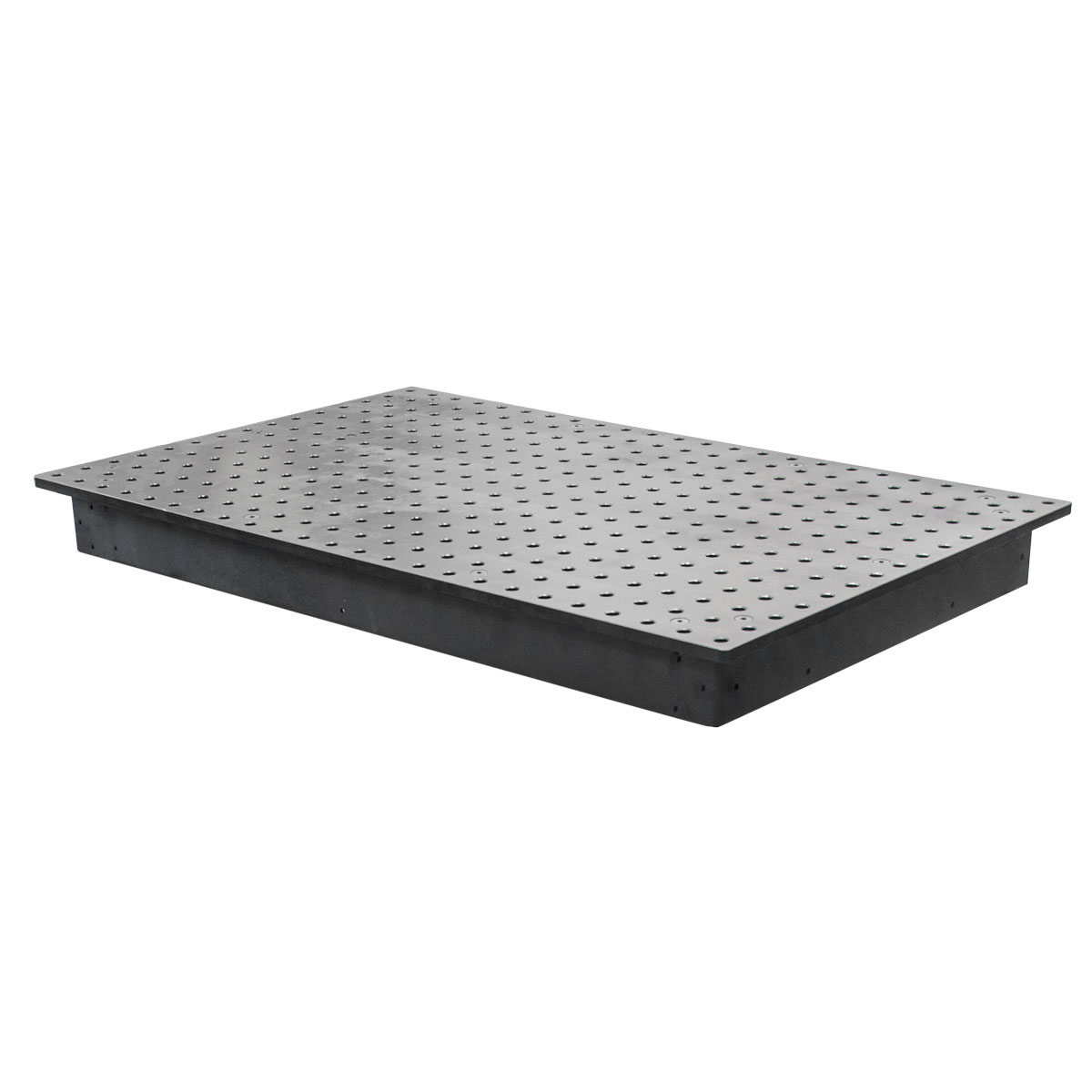 Nitrided and black oxide table plate is reversible. Weld spatter, rust and scratch resistant.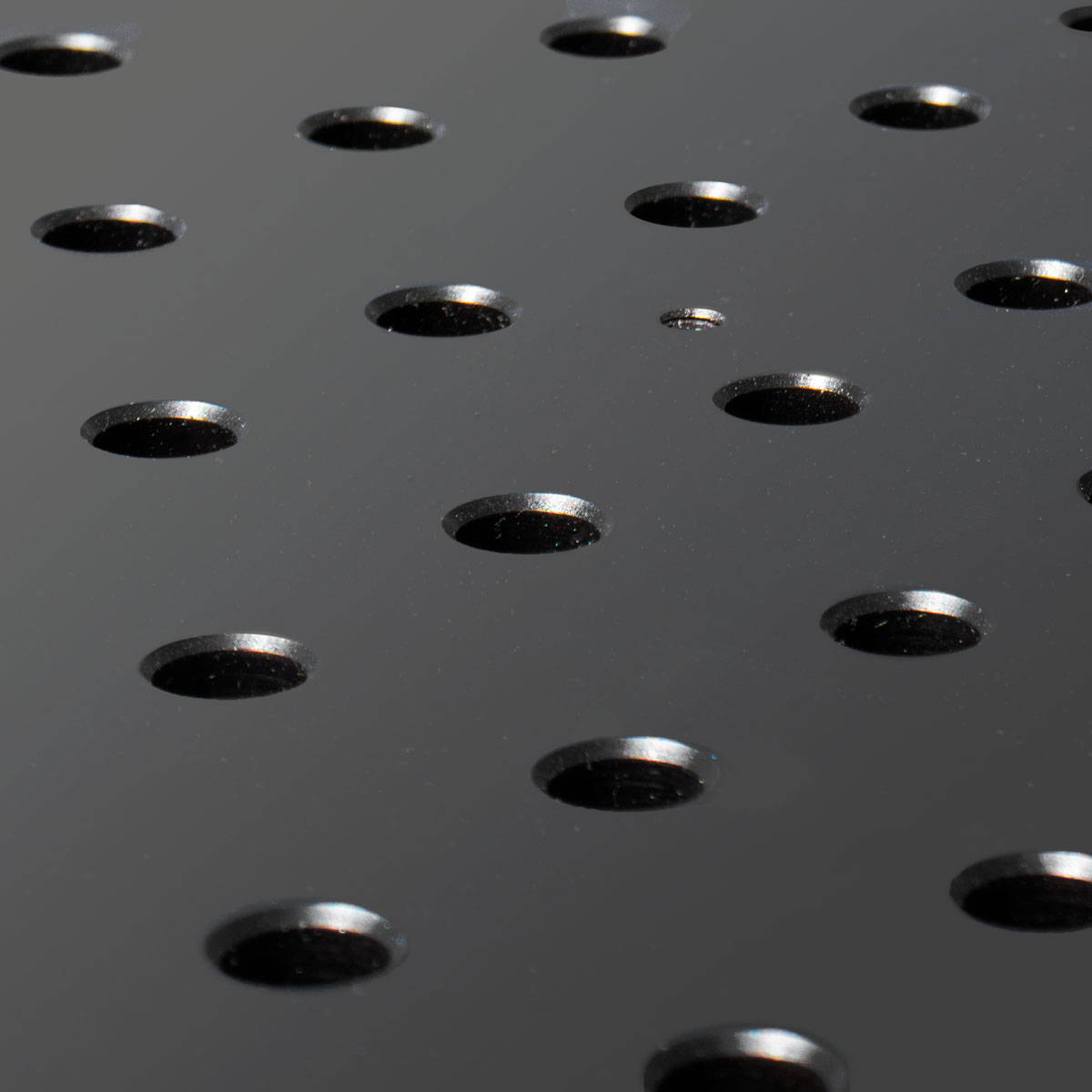 Accurately position parts in CNC precision bored 5/8" diameter holes in 2" x 2" spacing pattern.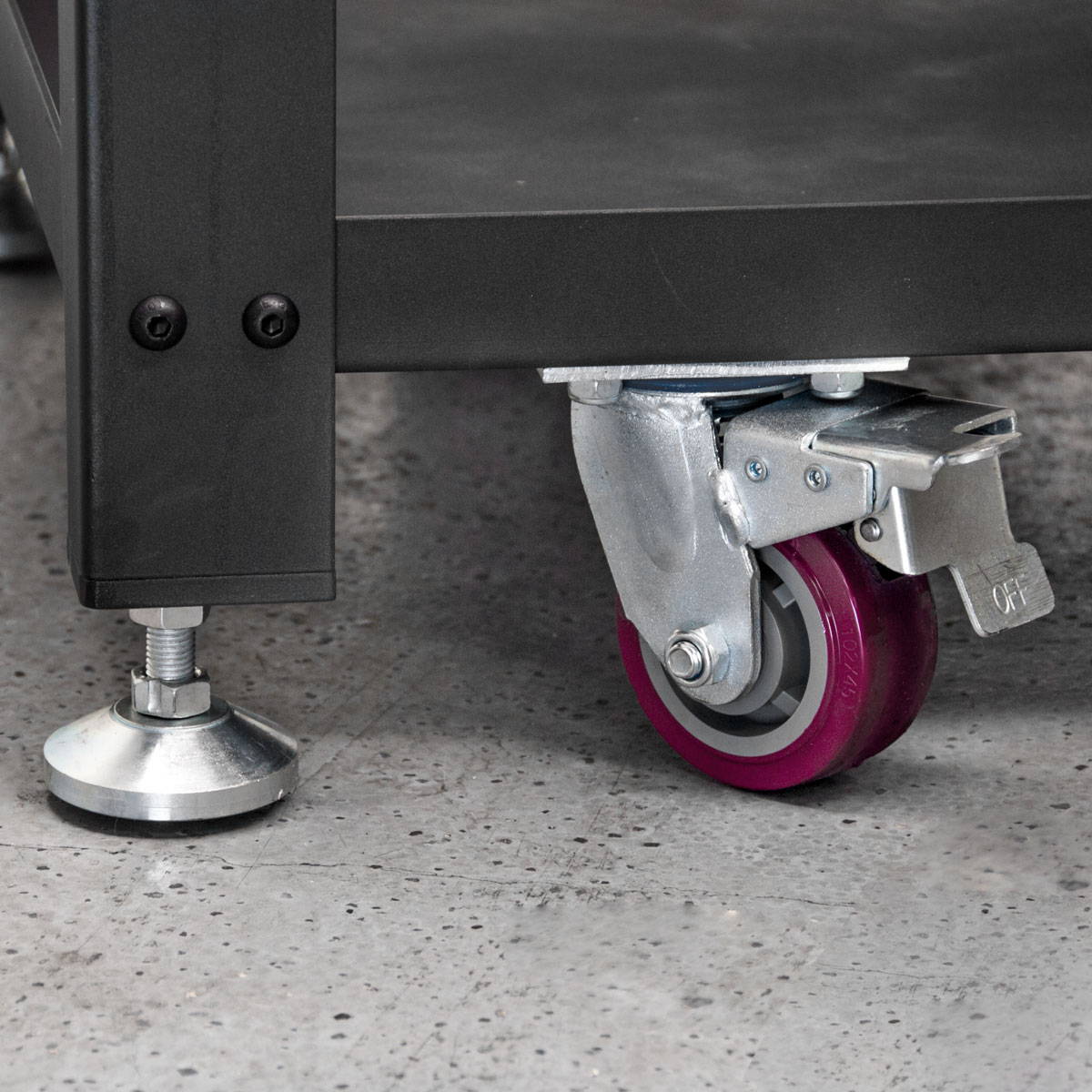 Steel legs are equipped with four locking casters and leveling feet for mobile or stationary use.
(Not applicable to Rhino Lift)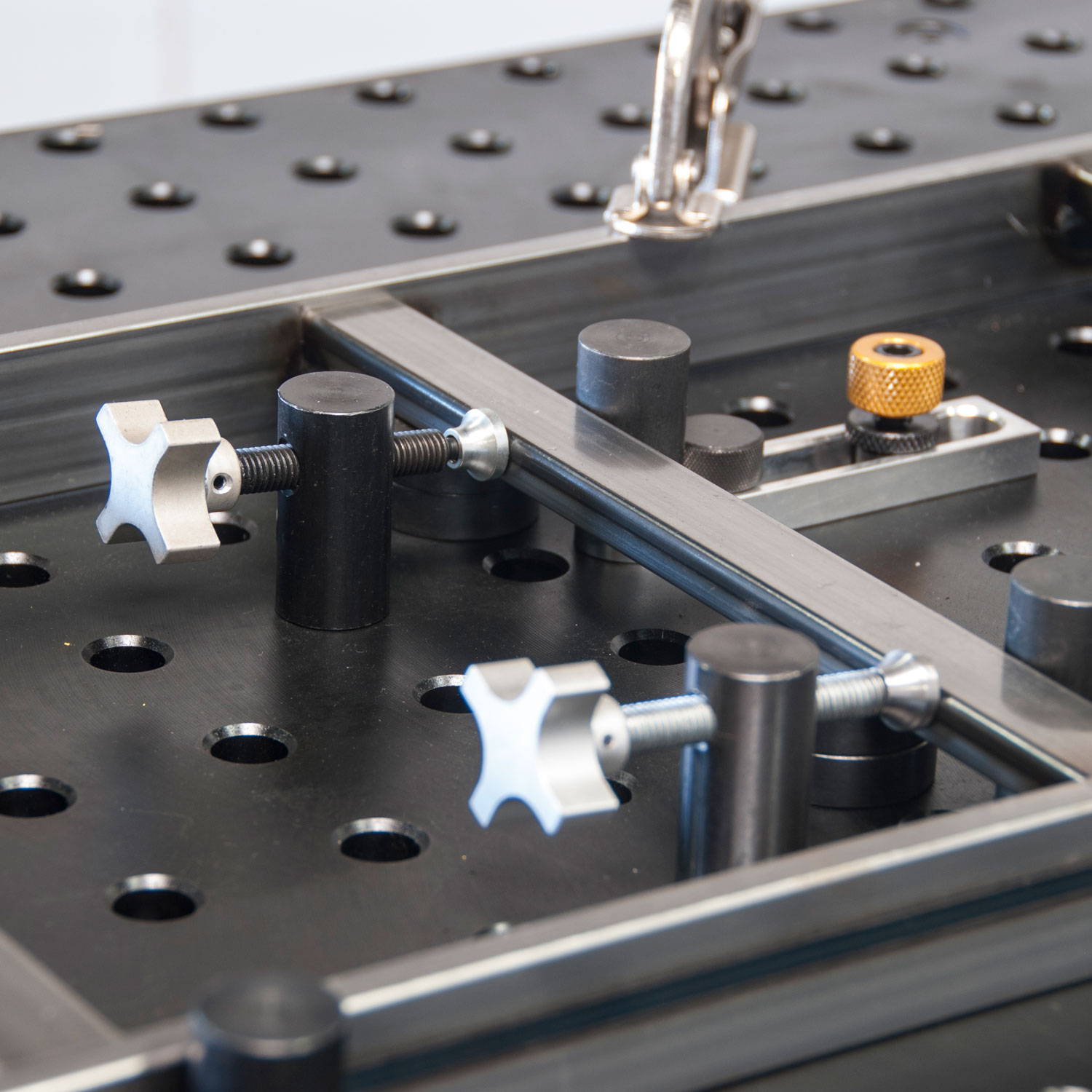 Compatible with 5/8" Fixturing Elements
The Rhino Cart Tabletop is compatible with all 5/8" Clamps, Components, and Modular Fixturing Kits except Sliding Channel Clamps, Sliding Channel Bases, Slot filler Kit and T-Slot Adapter.
Our range of Rhino Carts offer the perfect platform to build your automation solution.
Hardened, Corrosion Resistant Surface
Reversible Plate
CNC Machined Grid Pattern
Mobile or Stationary with Leveling Pads
Built-In Storage Options
Growing array of accessories that help your customer get the most out of their investment.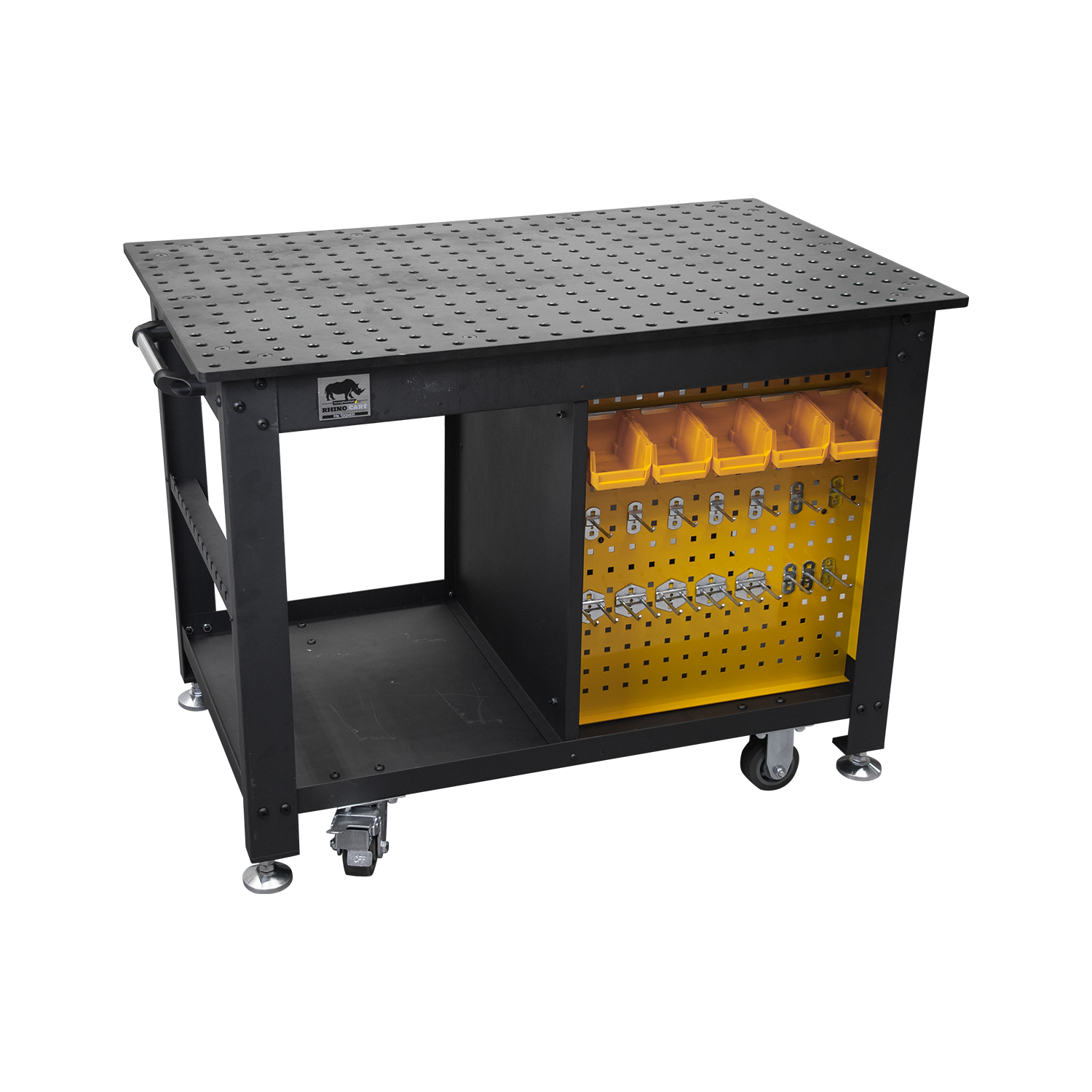 TD5-4830Q-F1
Tabletop Dimensions: 48" × 30"
Loading Capacity: 1,200 lb
TD5-4848Q-F1
Tabletop Dimensions: 48" × 48"
Loading Capacity: 1,200 lb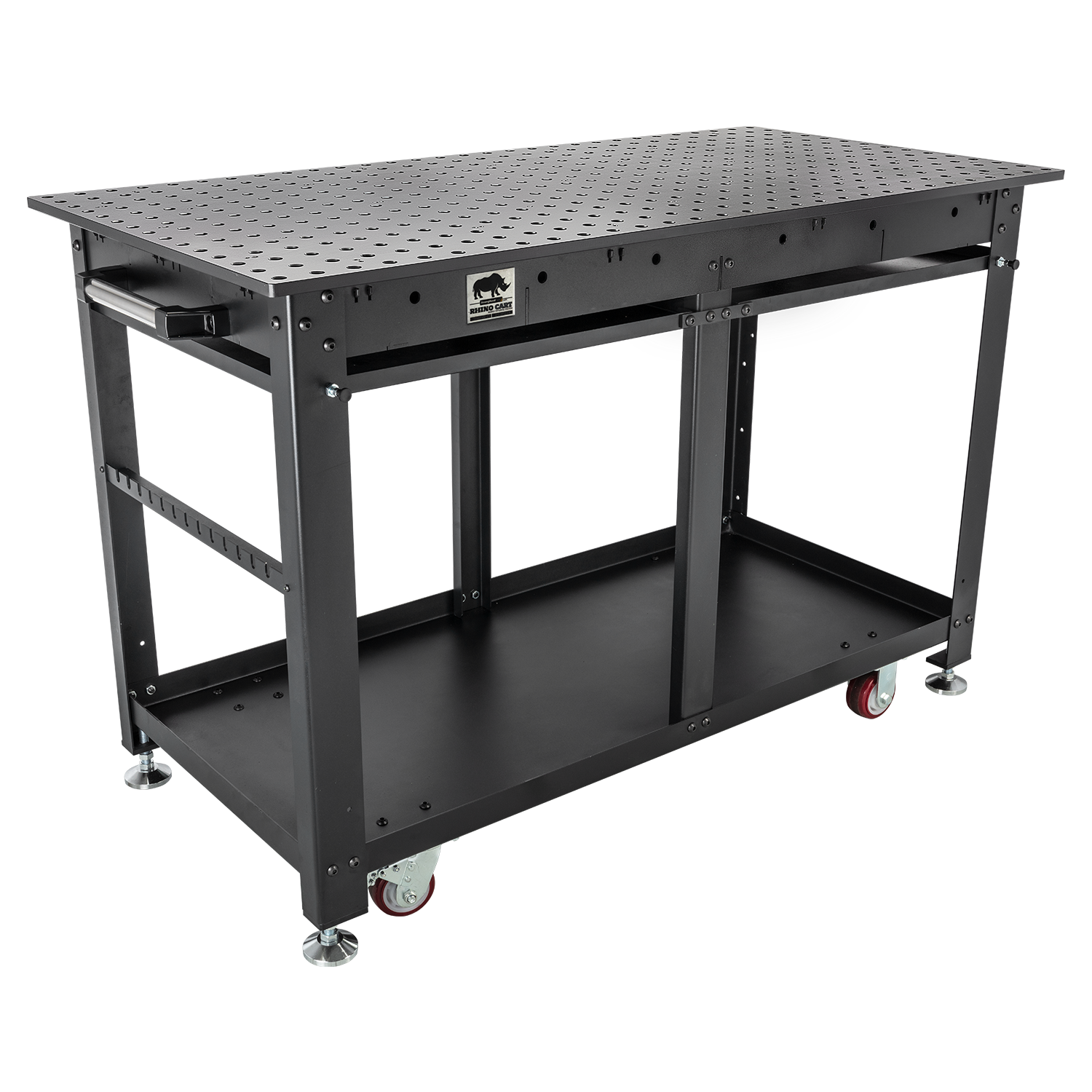 TD5-6030Q-F1
Tabletop Dimensions: 60" × 30"
Loading Capacity: 1,500 lb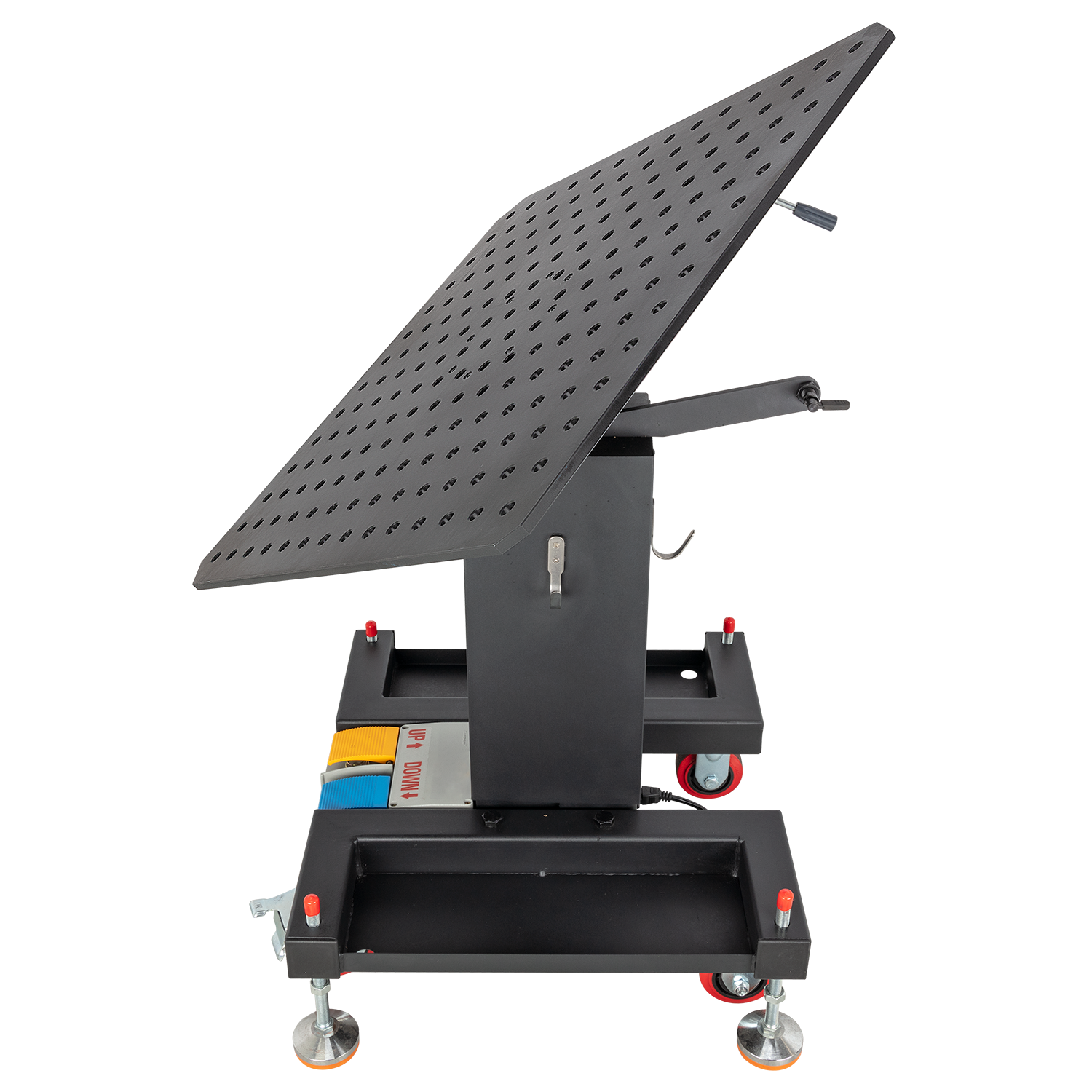 TLA52828
Tabletop Dimensions: 30" × 30"
Loading Capacity: 600 lb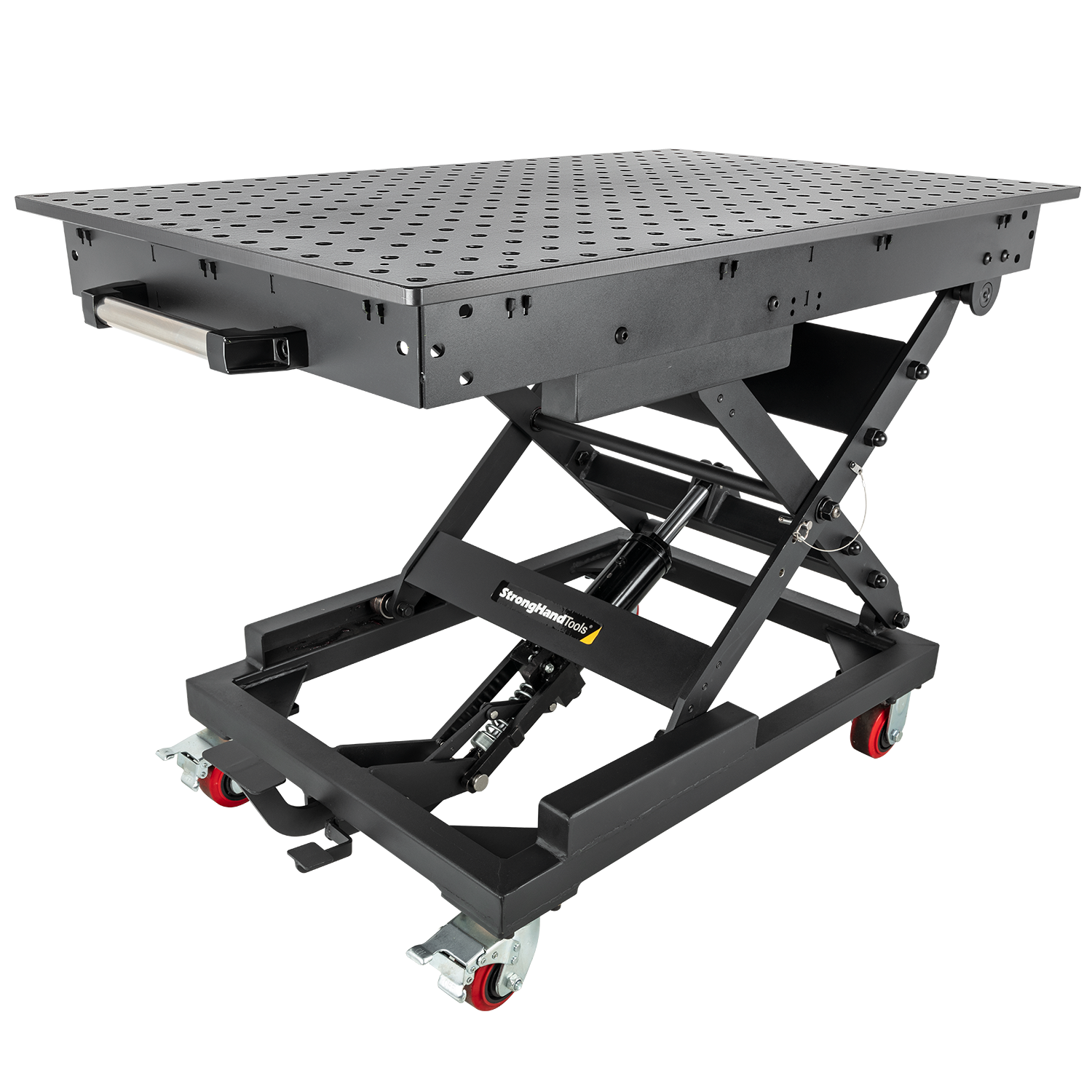 TDSL4830
Tabletop Dimensions: 48" × 30"
Loading Capacity: 1,100 lb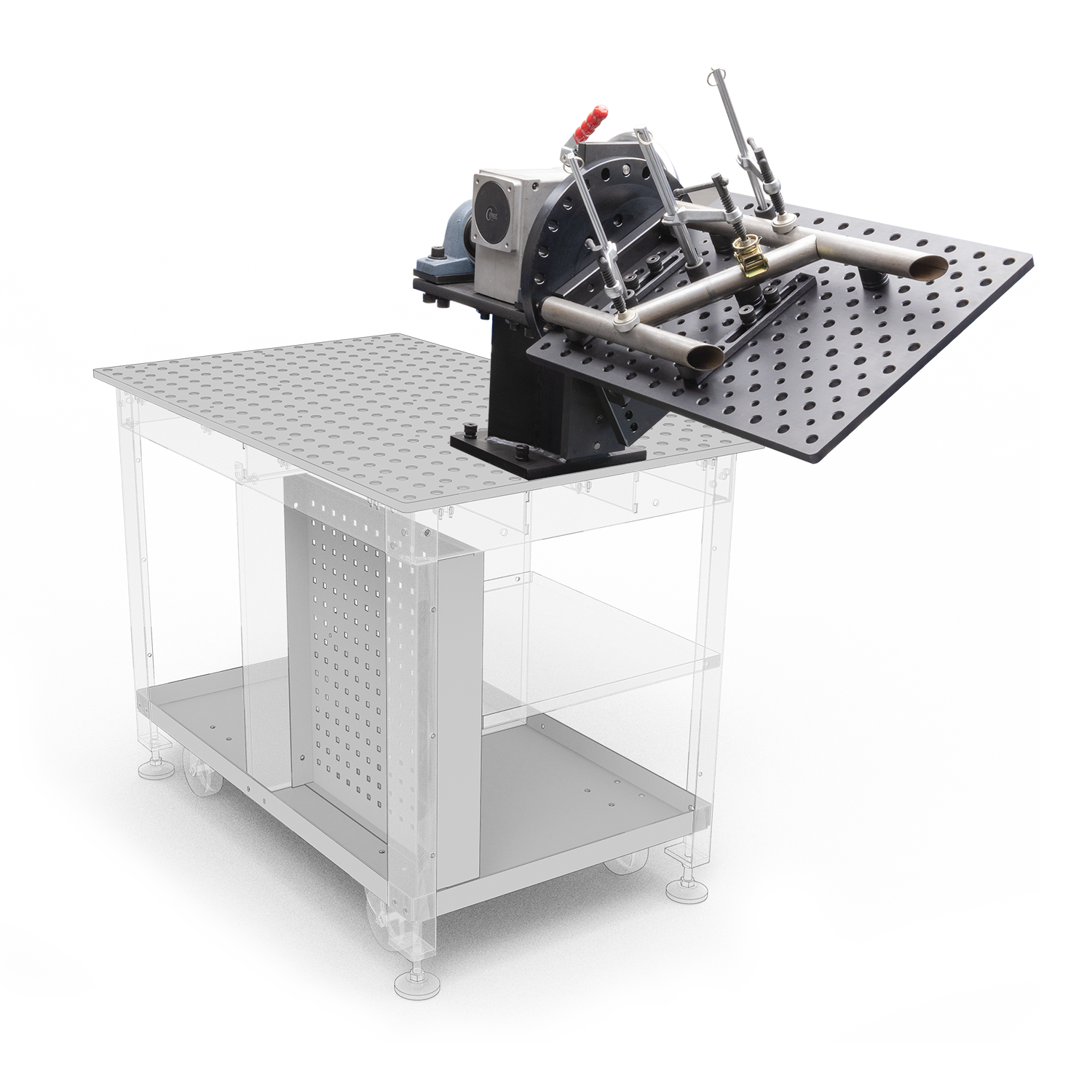 TMP52418
Tabletop Dimensions: 24" × 18"
Loading Capacity: 300 lb
Unlock the full potential of Your Rhino Cart with a Fixturing Kit!
Designed to perfectly complement our 5/8" Rhino Carts, these tool kits provide a comprehensive array of fixturing elements, offering everything you need to maximize operational efficiency. Experience seamless integration and heightened productivity - from sturdy clamps and versatile brackets to specialized pliers and sturdy ball-lock-bolts. Elevate your cobot's capabilities today and take advantage of the complete package by combining your Rhino Cart with our top-notch tool kits.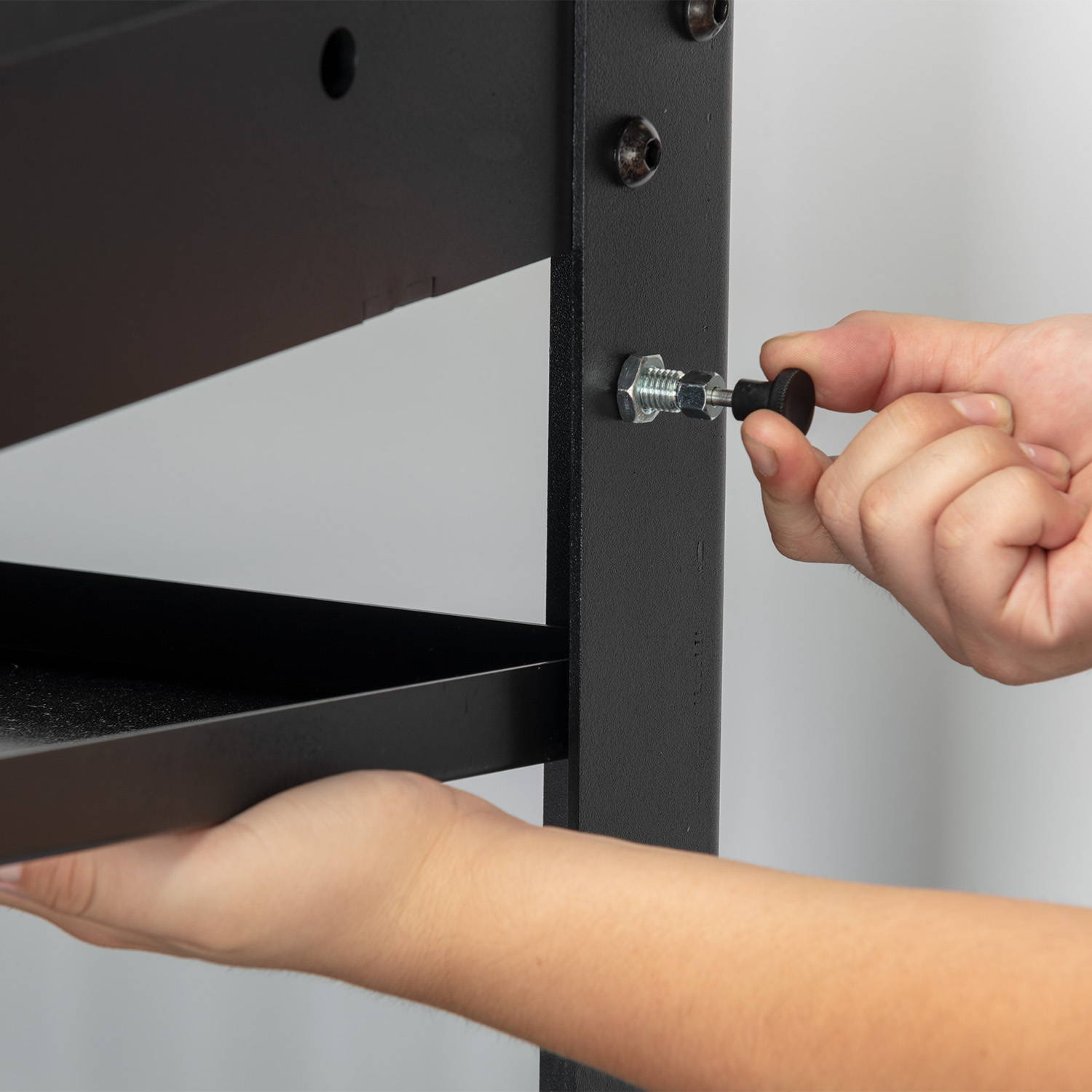 Slag Tray to Protect Storage Area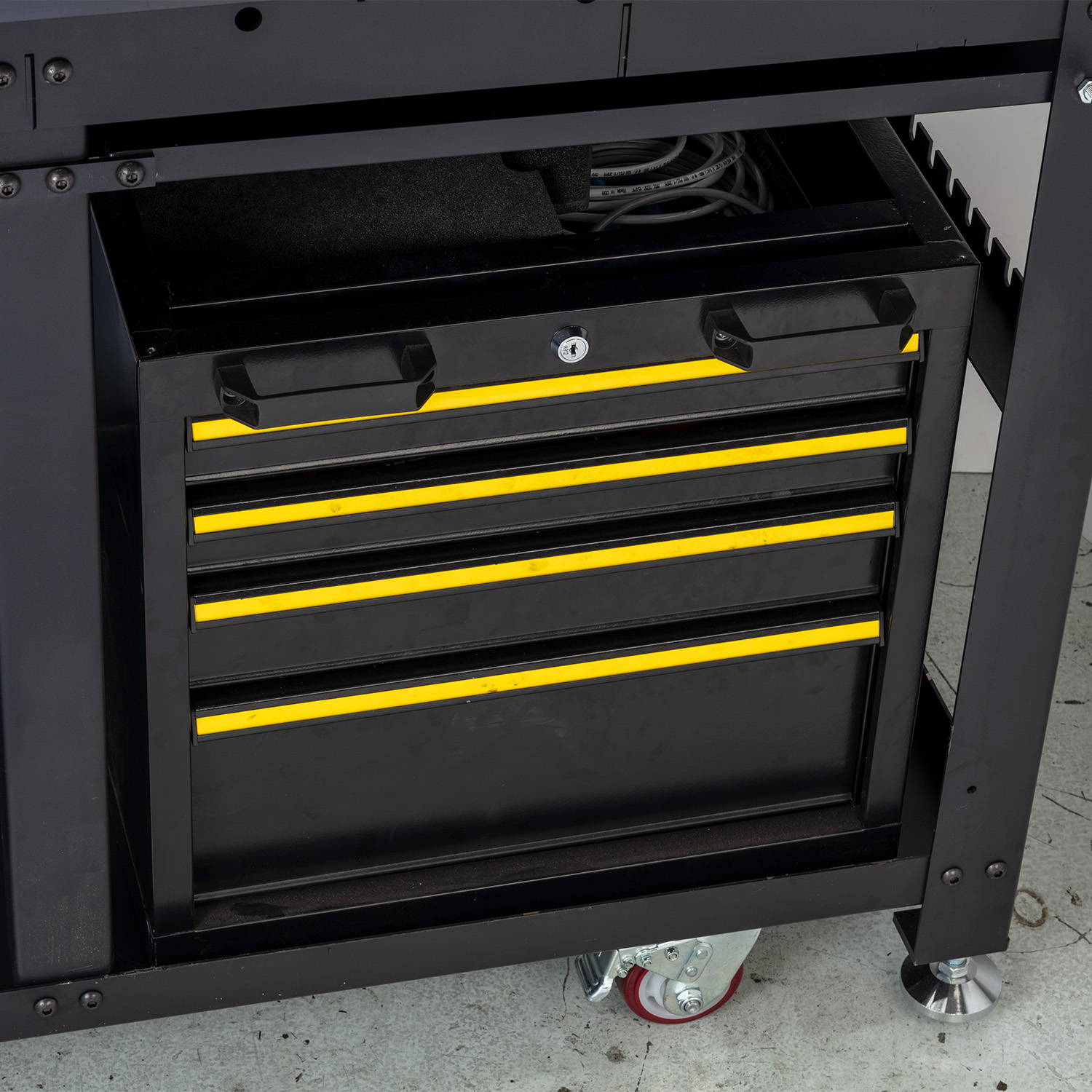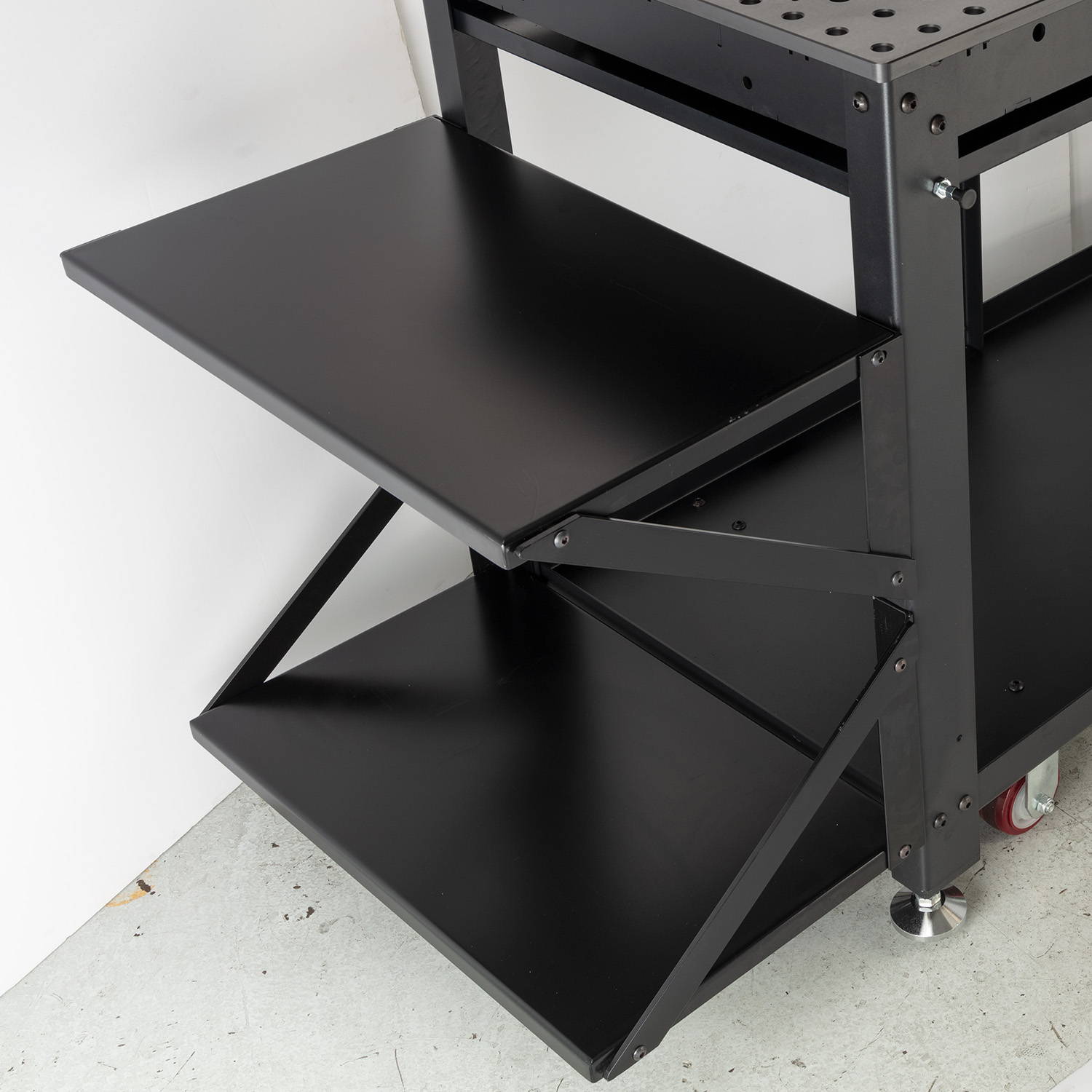 Reversible External Shelves