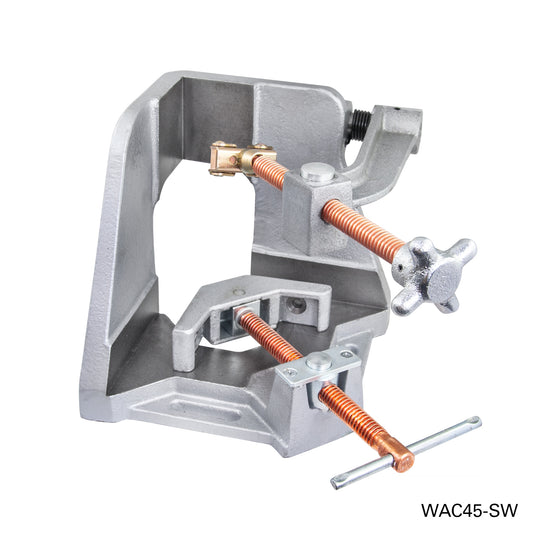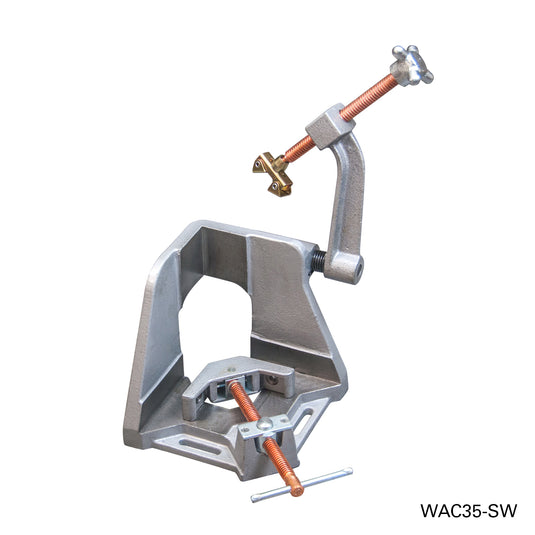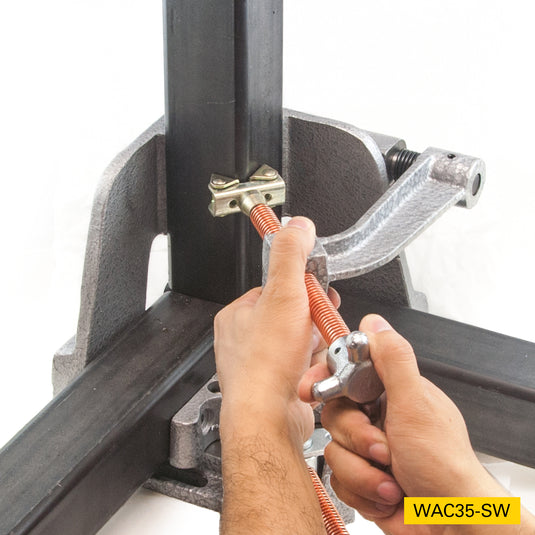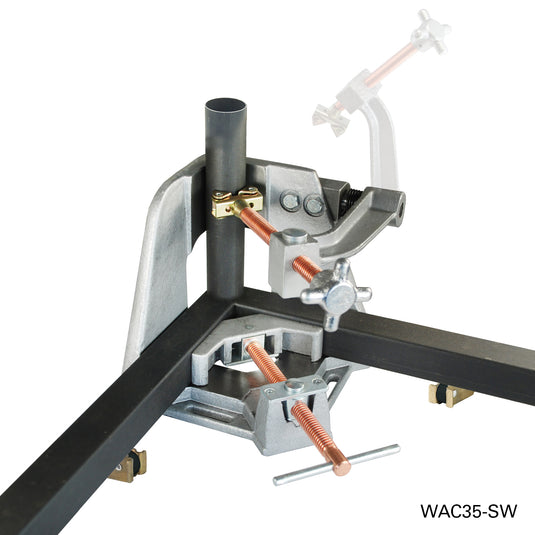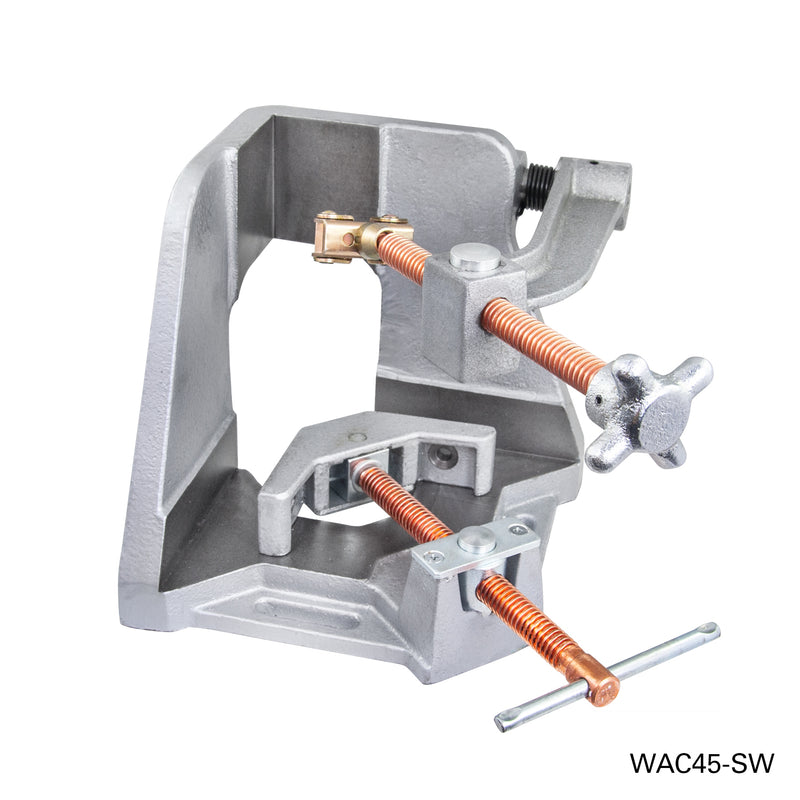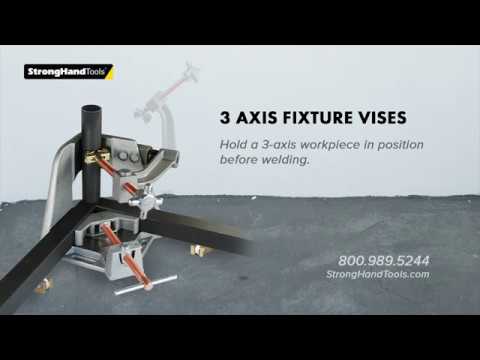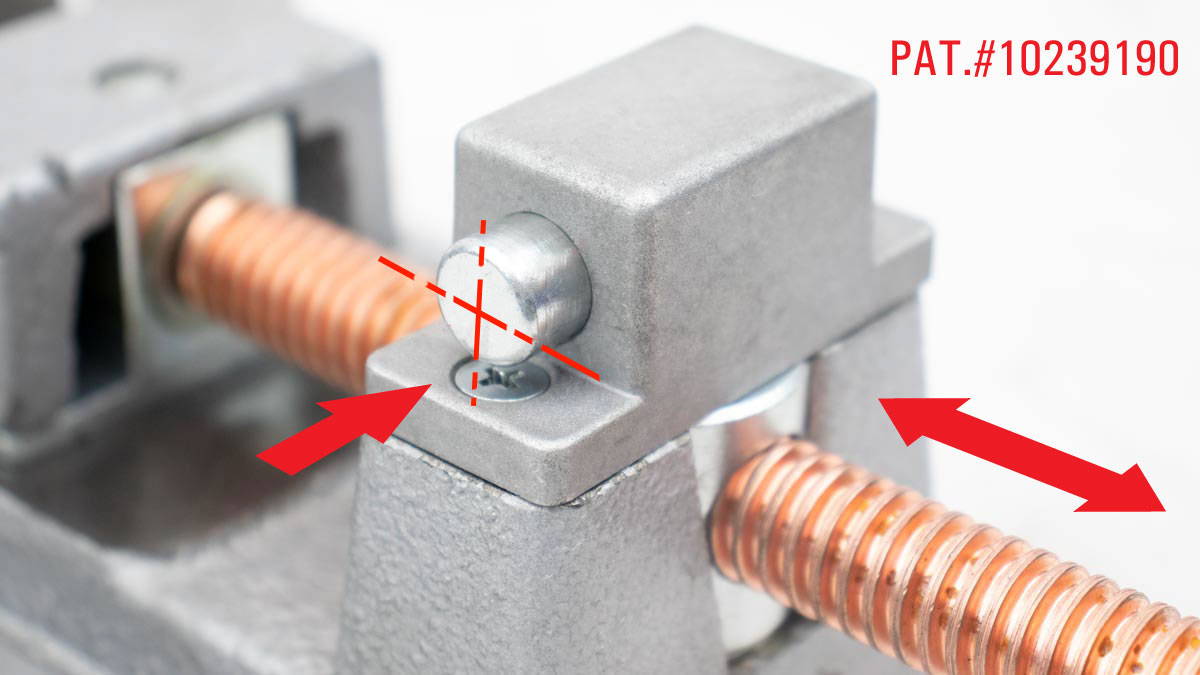 Press the Quick Acting Button (WAC35D & WAC45 models only) to allow the threaded screws to slide in and out for fast setup. (Release the button to re-engage the threaded screw for tightening.)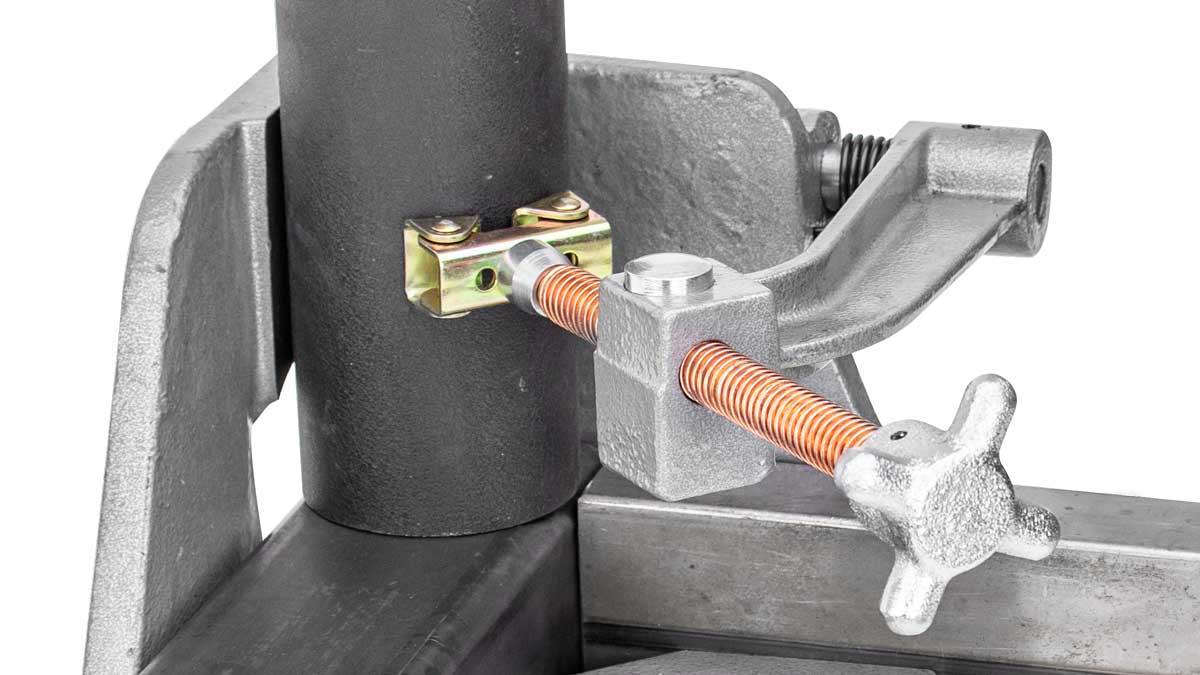 V-Pad and Quick Acting Button on the "swing-away" arm.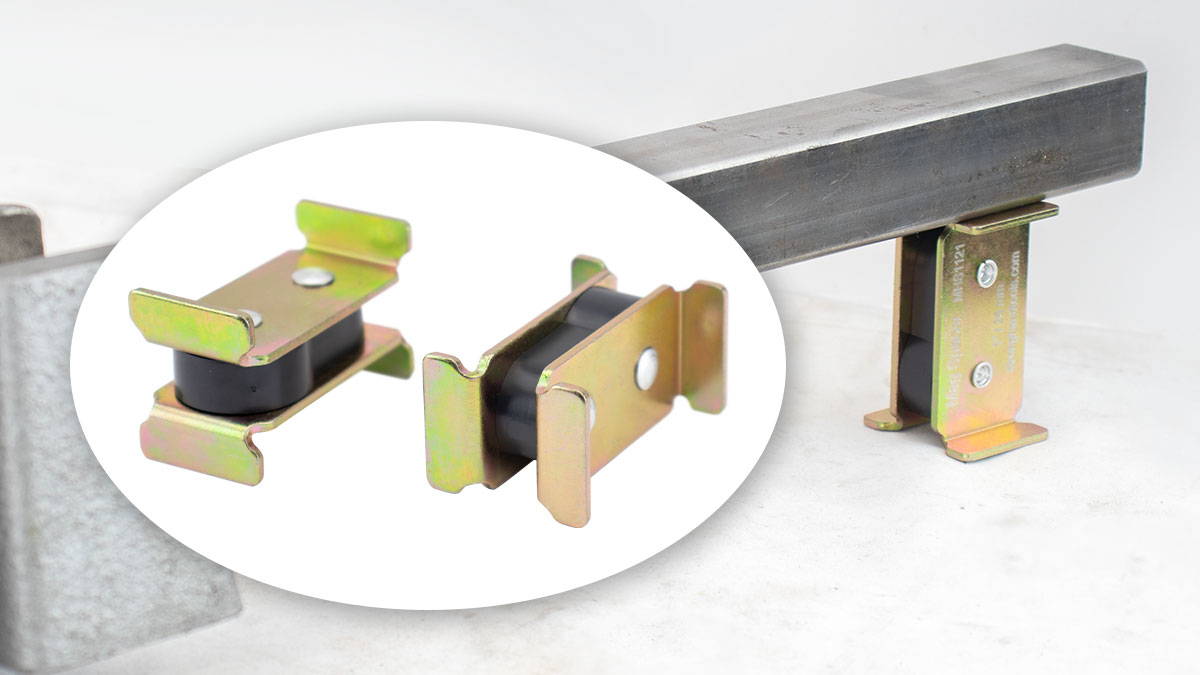 Use FREE Magnetic Rest Blocks 1″, 1-1/4″ and 2″ heights to support and stabilize long stock!
We've used this fixture vise to repair several vintage square steel framed tables and chairs. The tool paid for itself with the first repair.

Facilities Department (C/O Bruce)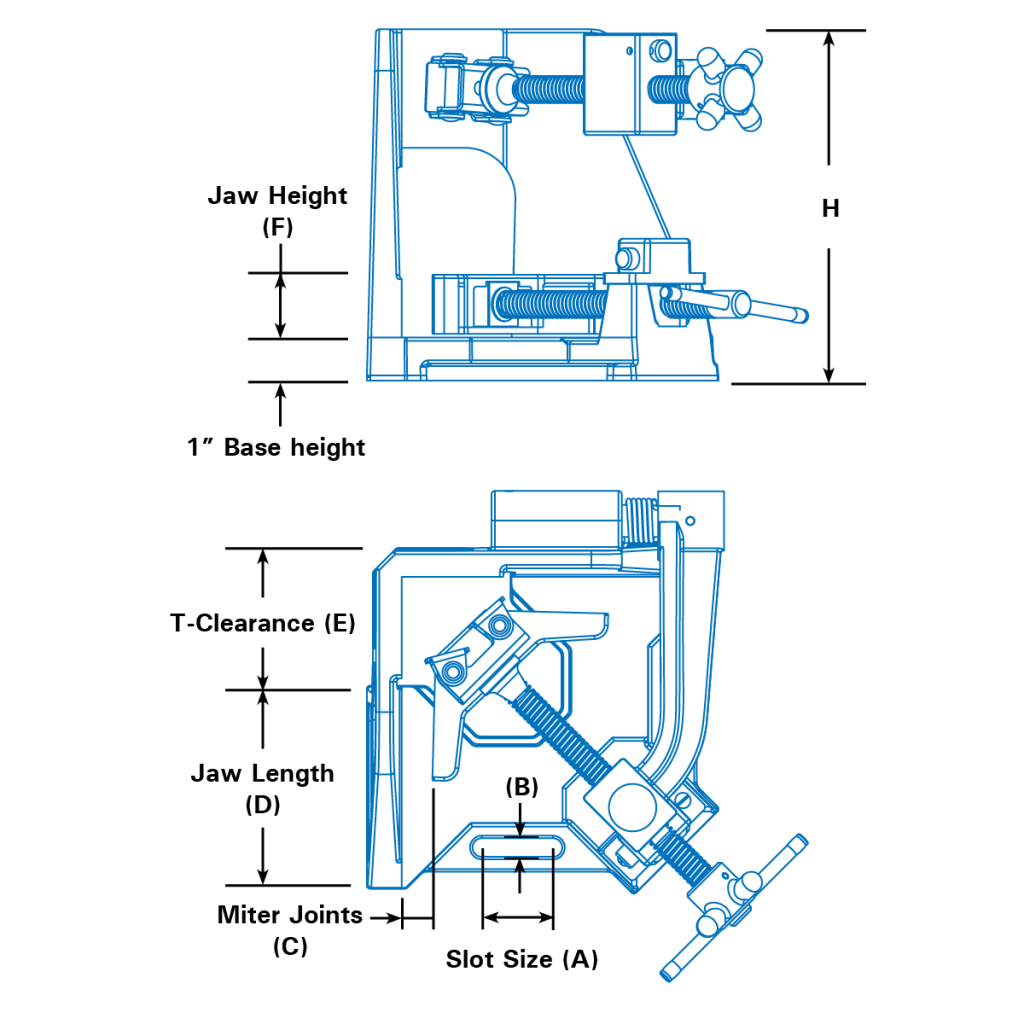 Both models have:
Quick Acting Buttons
2x Stand-offs
2x Magnetic Rest Blocks
Swing Away Arm
| Part No. | A (in) | B (in) | C (in) | D (in) | E (in) | F (in) | H (in) | Weight (lb) |
| --- | --- | --- | --- | --- | --- | --- | --- | --- |
| WAC35-SW | 1.6 | 0.4 | 3.8 | 4.8 | 2.5 | 1.4 | 8.3 | 24.0 |
| WAC45-SW | 2.0 | 0.4 | 5.0 | 5.2 | 4.0 | 2.5 | 9.5 | 35.0 |