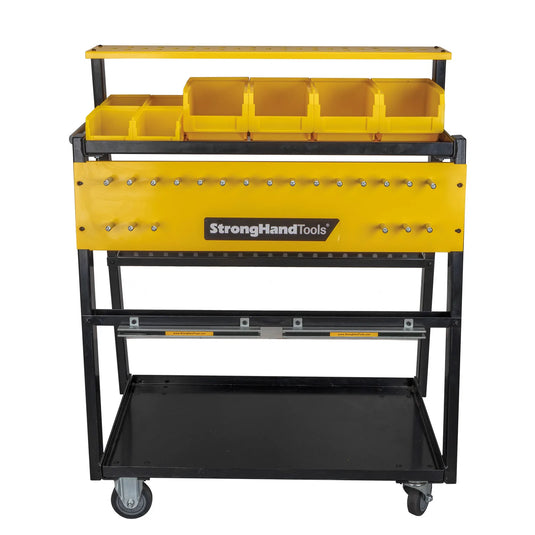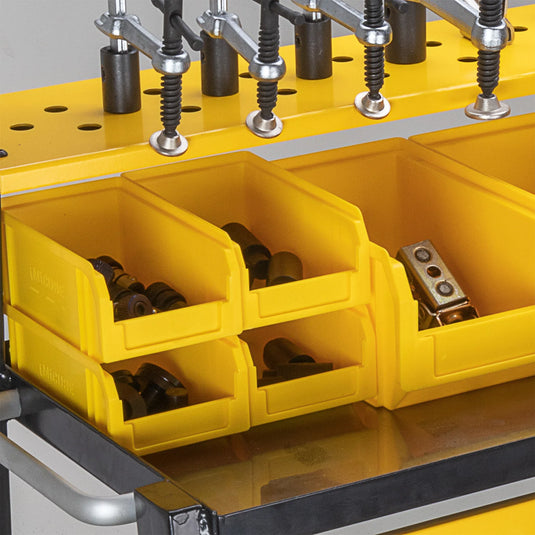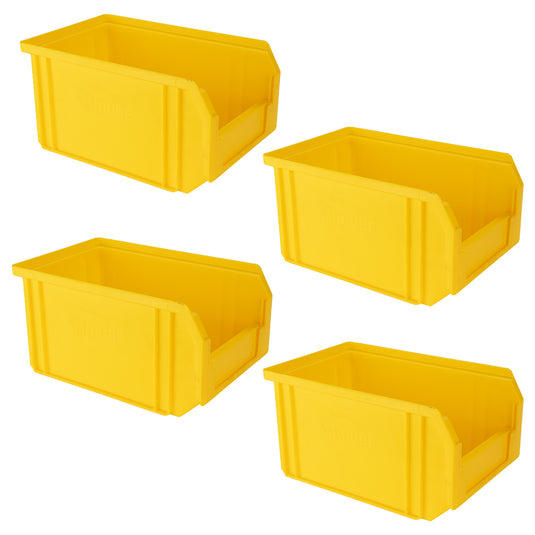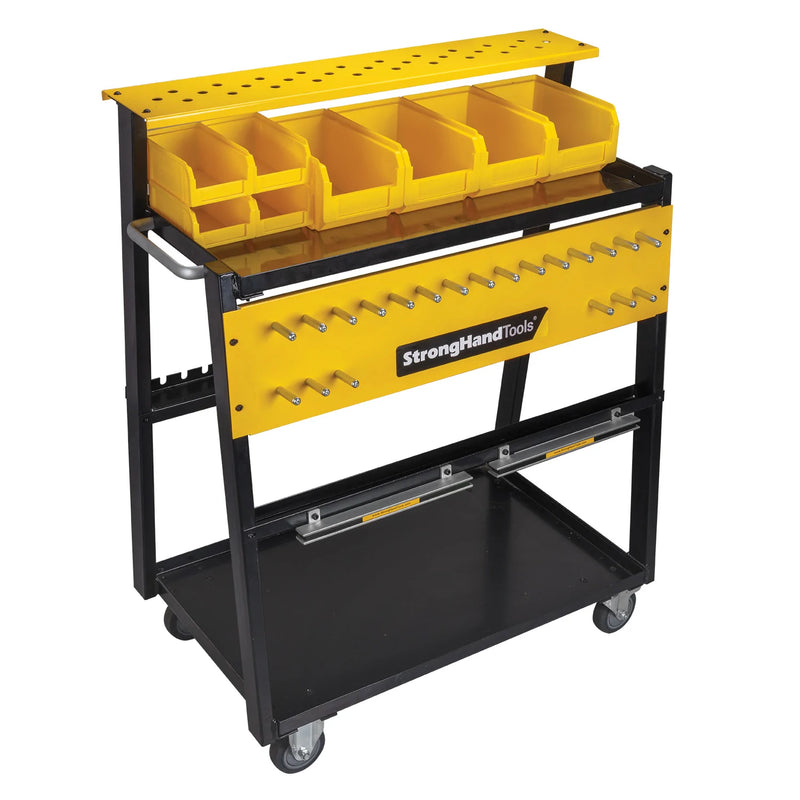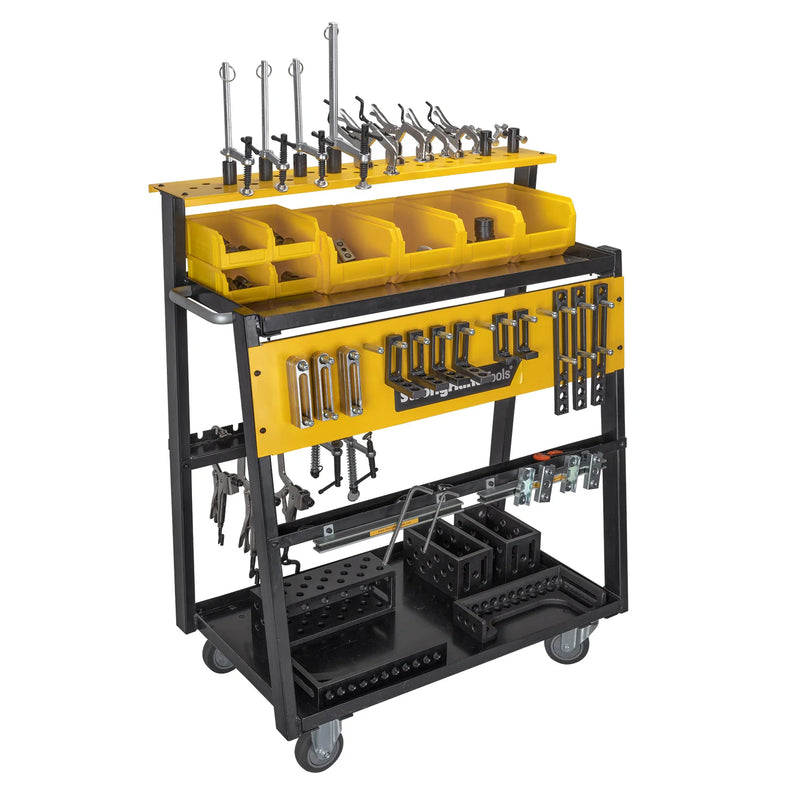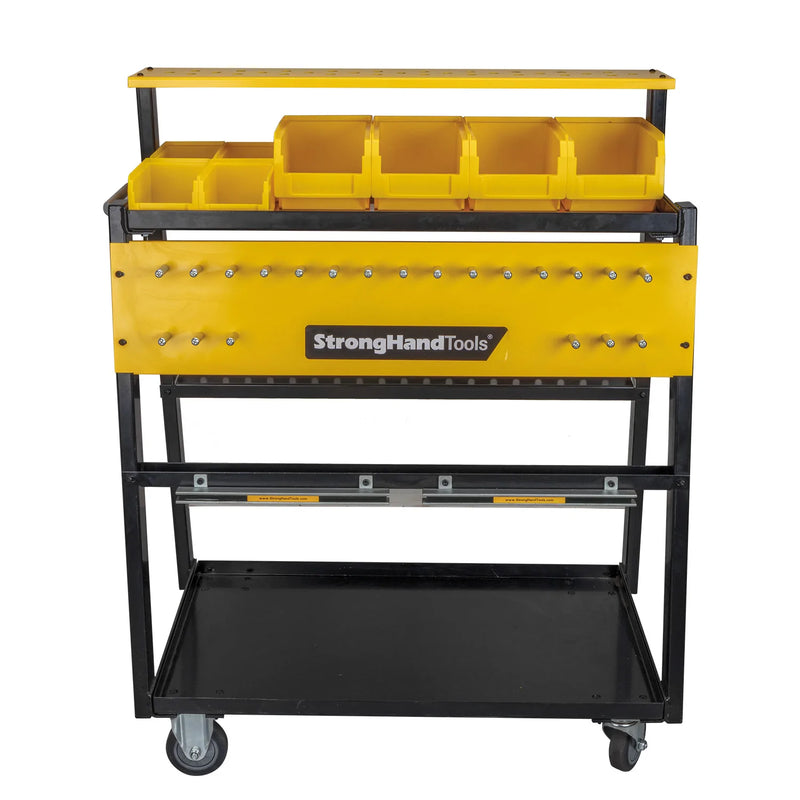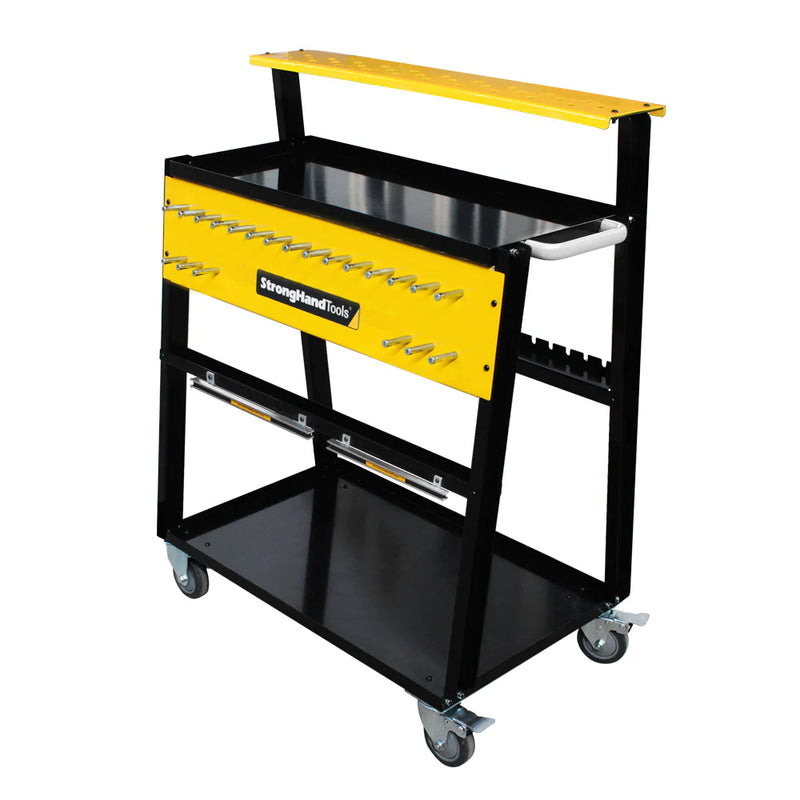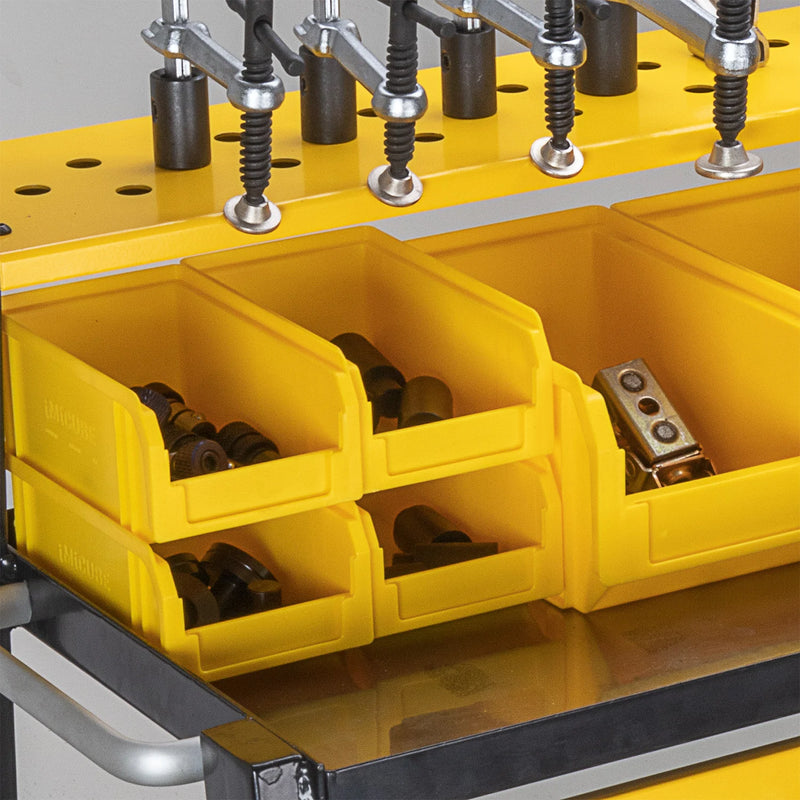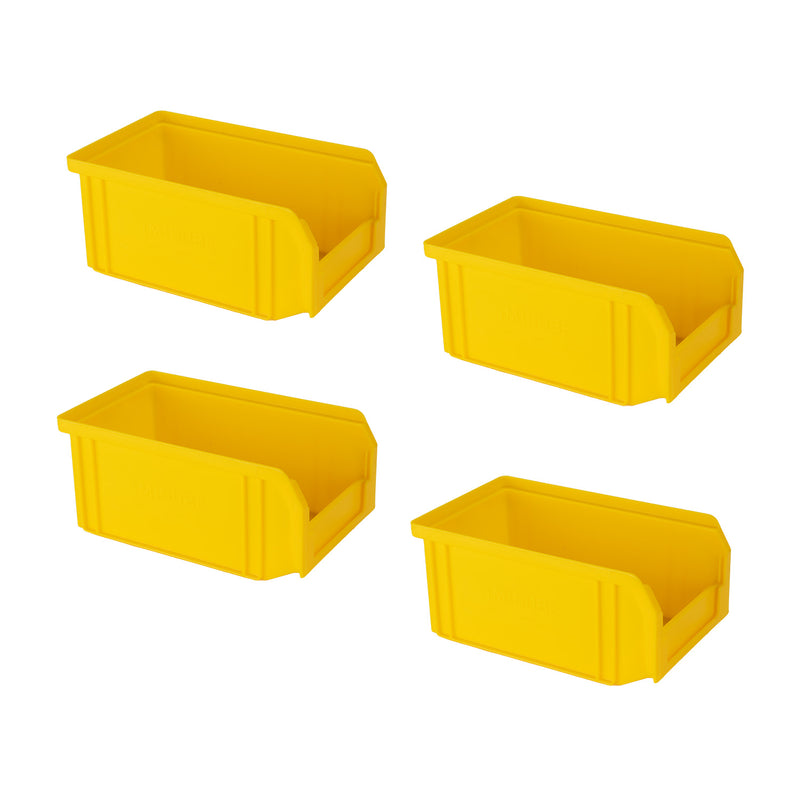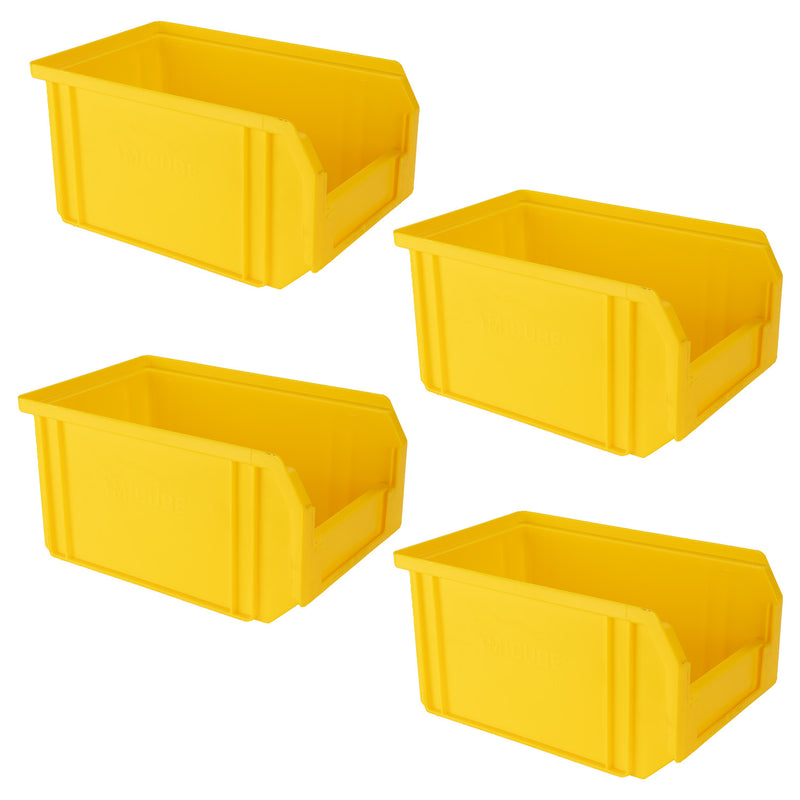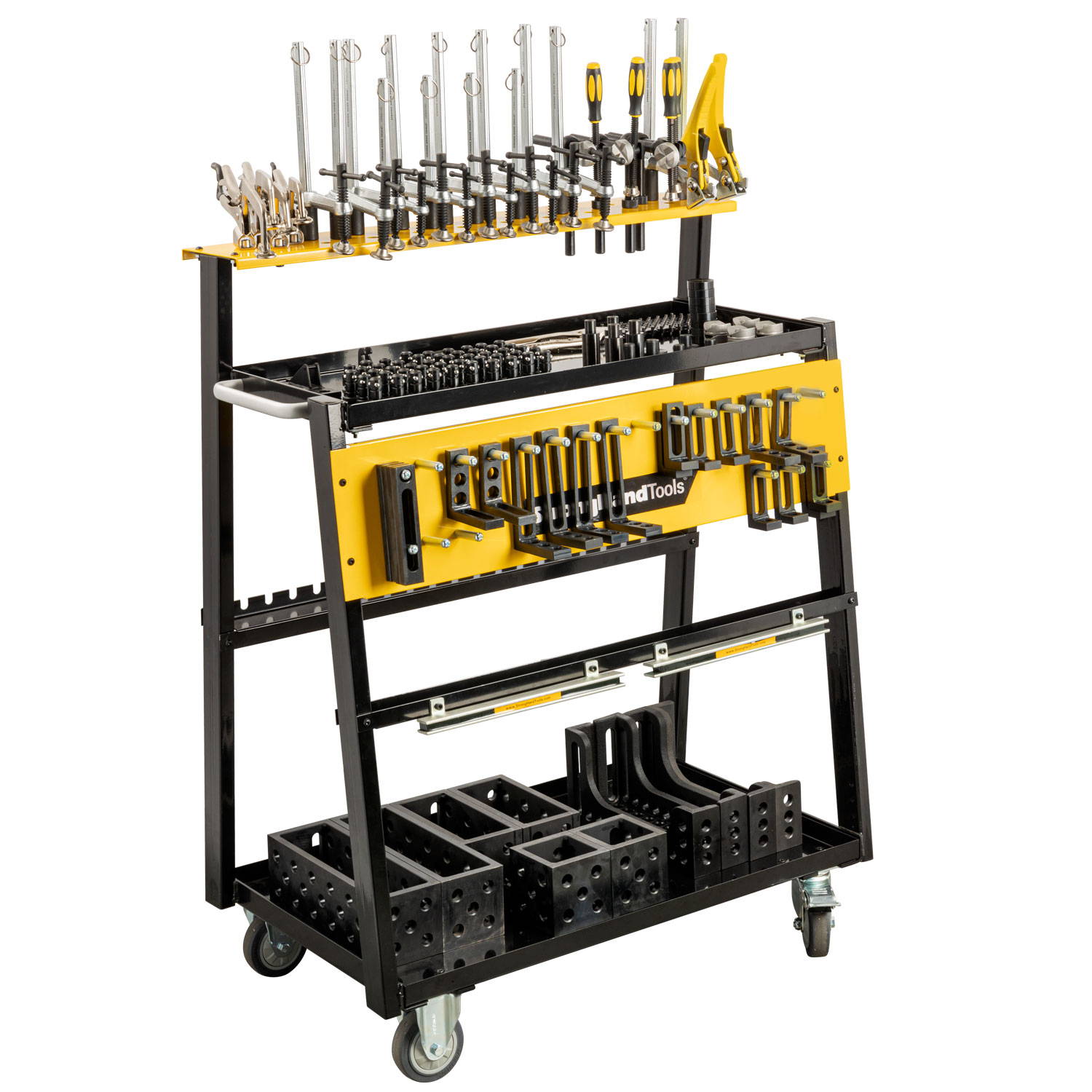 "Fully Open" design for visibility and quick access.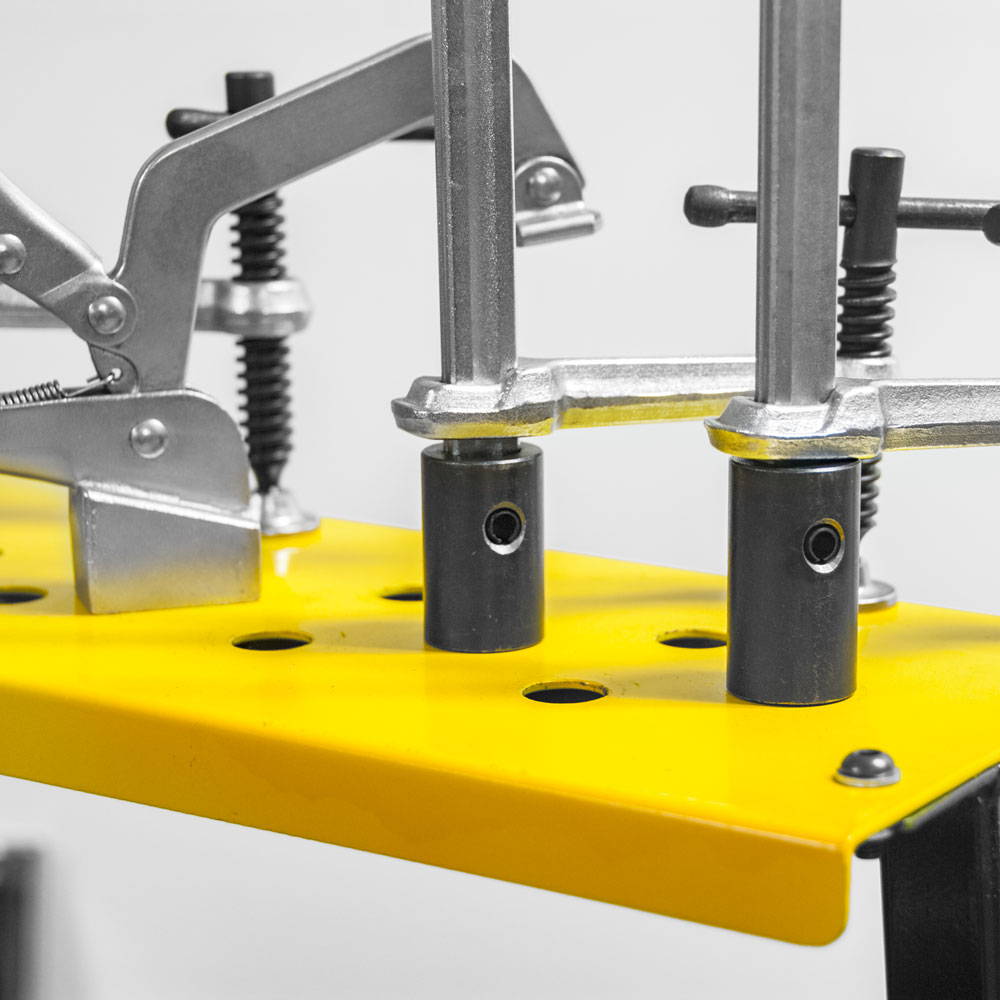 Dedicated placement for each clamp and component. "Park and Pickup" Inserta Clamps and Inserta Pliers.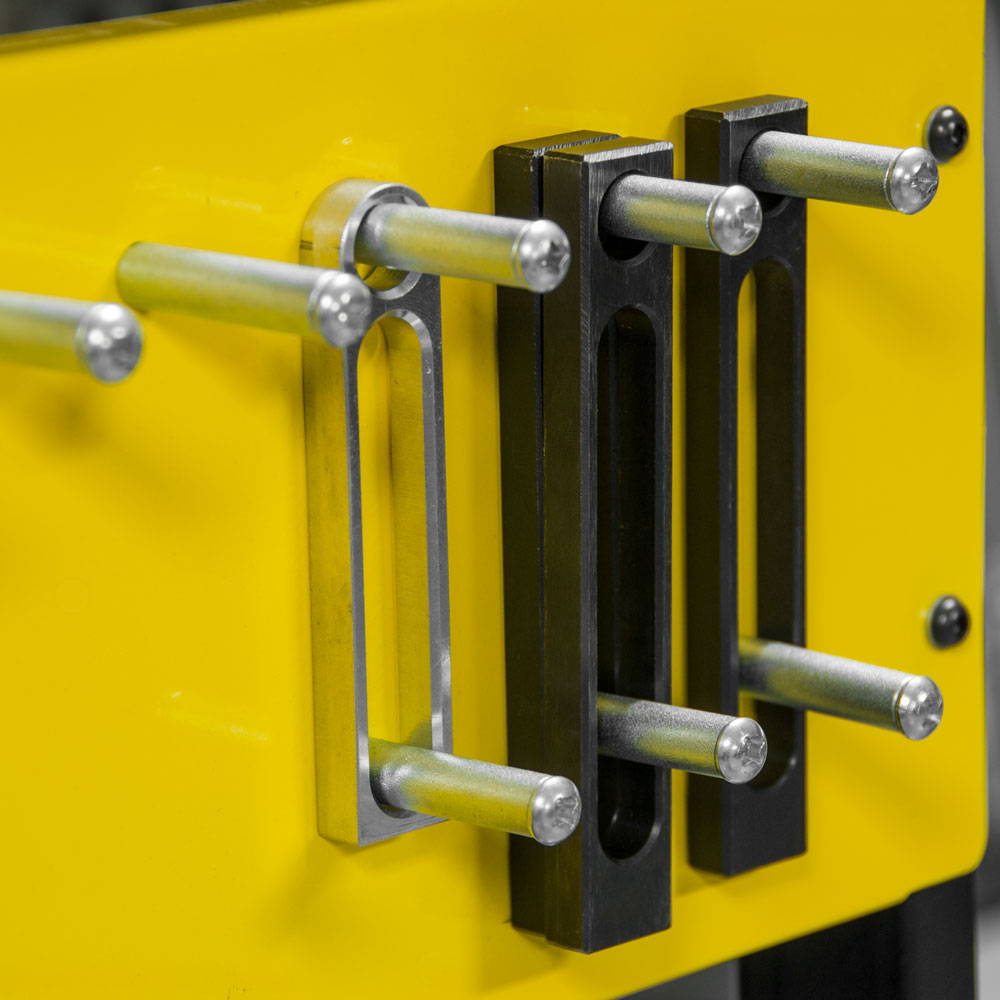 Safety pegs have rounded ends, and keep Straight Edge Stops ready to grab and use.
steady Right Angle Brackets.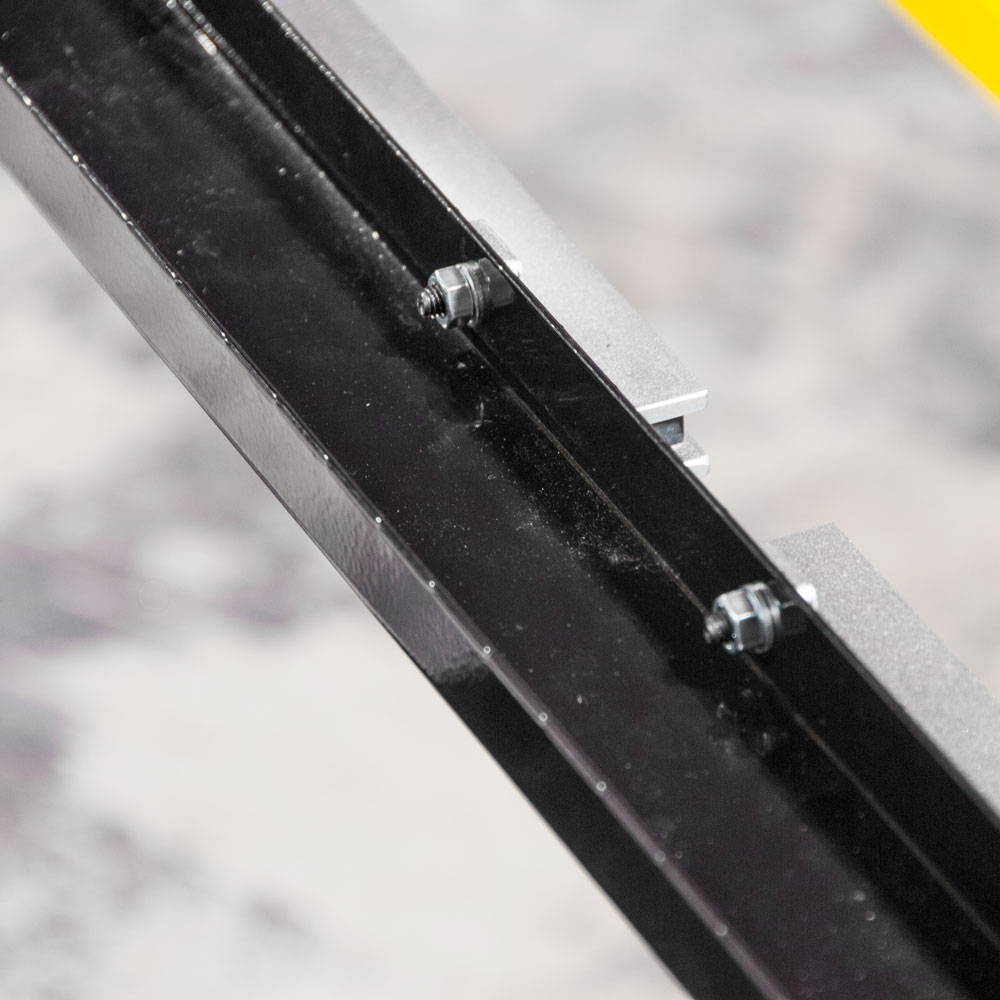 is the ideal width to hold Ball Lock Bolts, an essential component in fixturing.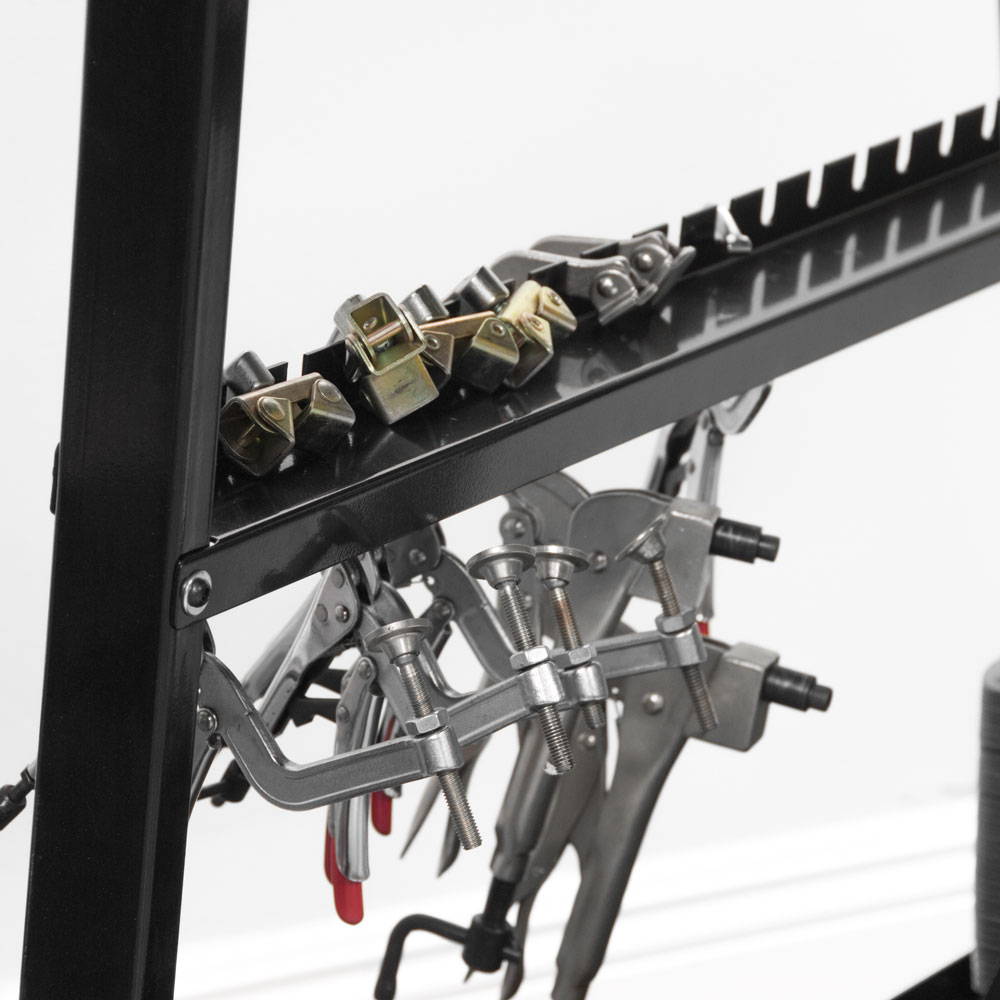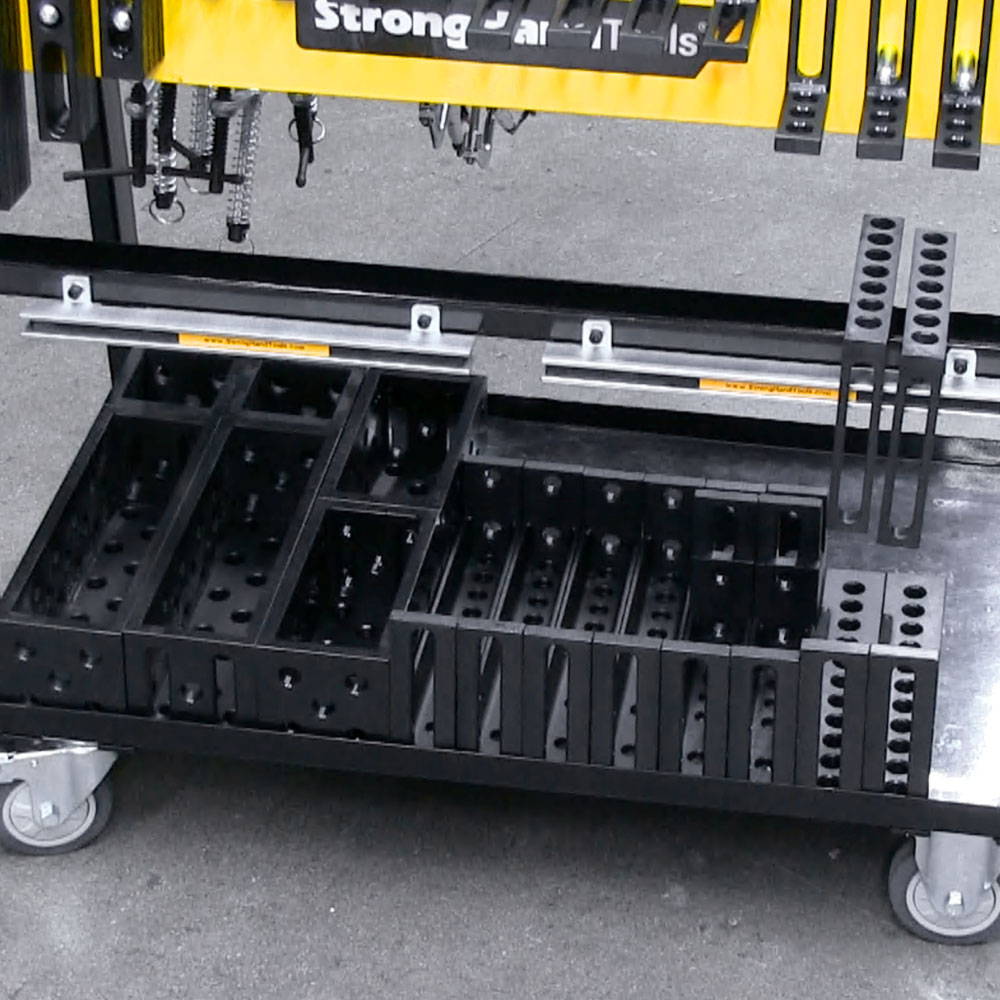 holds bulky items such as HD Riser Blocks. 1-1/4″ lip around the bottom shelf prevents items from falling while moving.
Two fixed casters and two swiveling casters
with foot pedal safety lock provide easy maneuverability.
Part No.
Description
W x D x H
(in)
Capacity
(lb)
Gross Weight
(lb)
TMC8080-K1
Tool Cart with 8 Storage Bins (4x sm, 4x lg)
31 x 20 x 43
220
92
TMC8080
Tool Cart Only
31 x 20 x 43
220
88
TMC8080-01-4PK
Storage Bins, 4-pc Pack, Small
6.5 x 4 x 3
-
1.0
TMC8080-02-4PK
Storage Bins, 4-pc Pack, Large
9 x 6 x 5
-
2.4