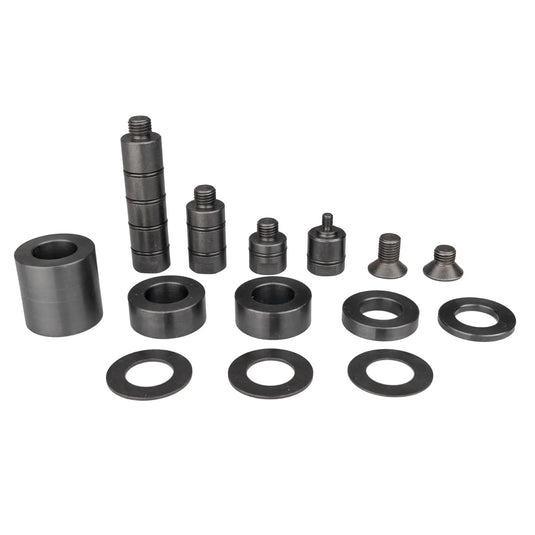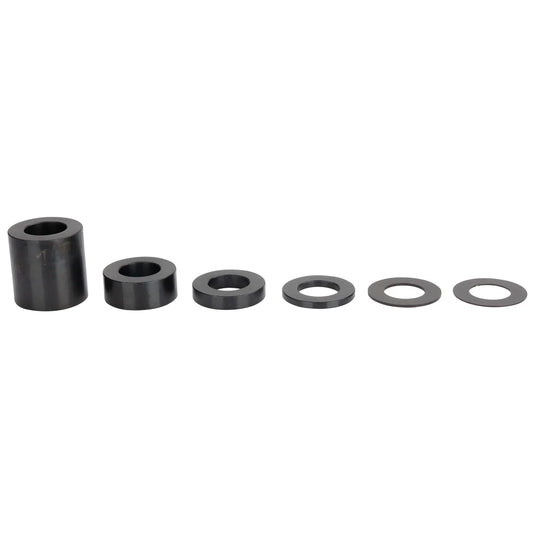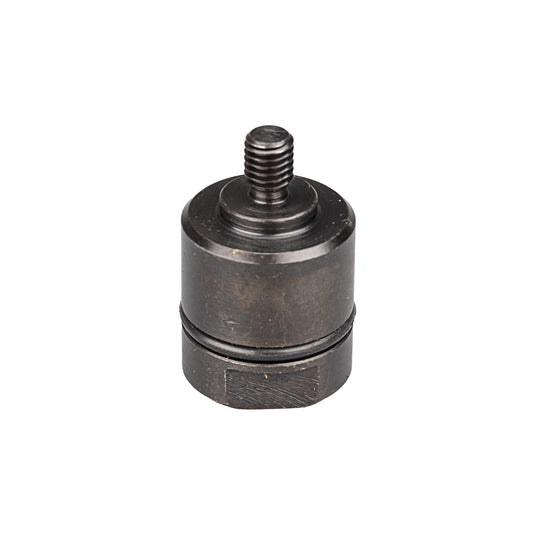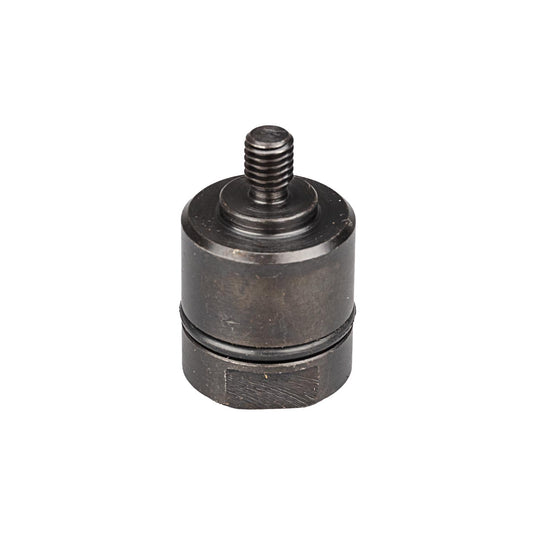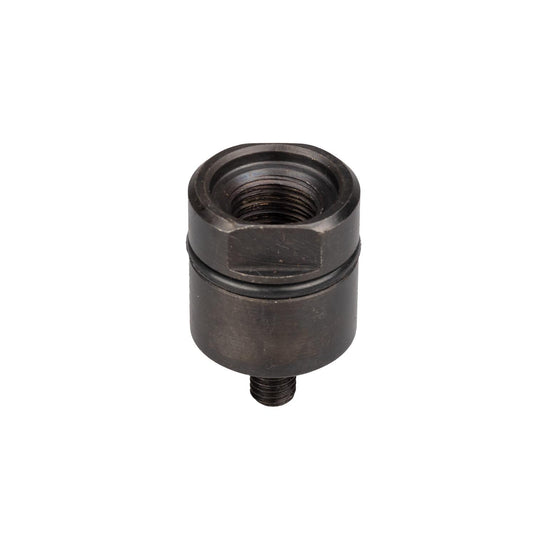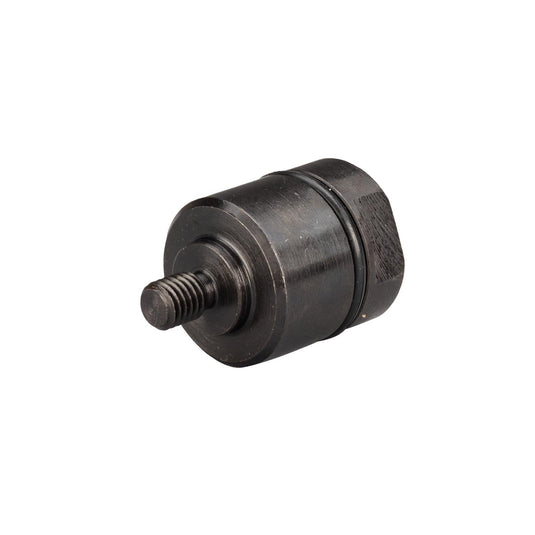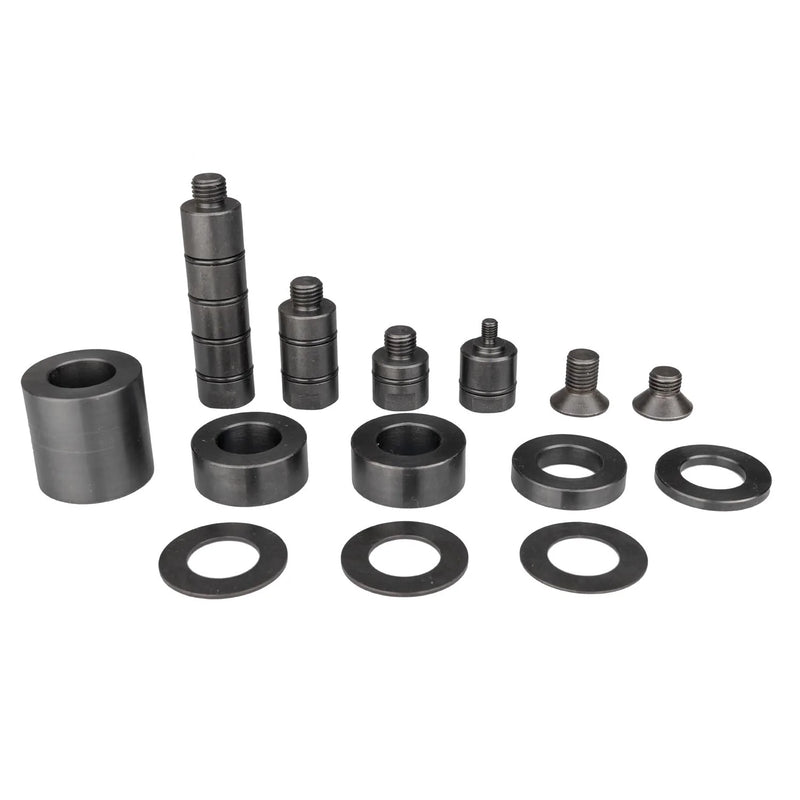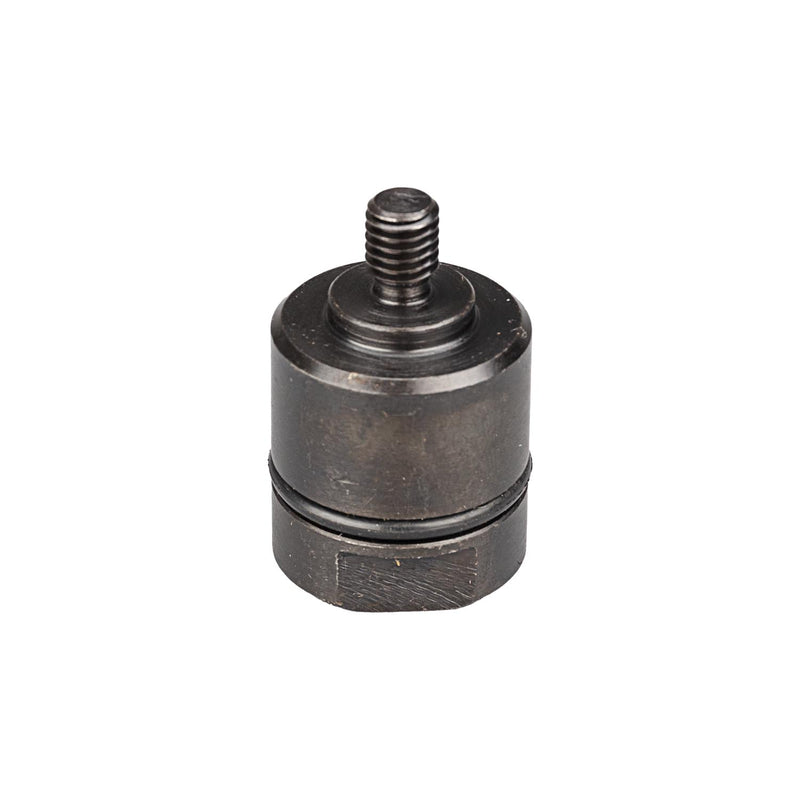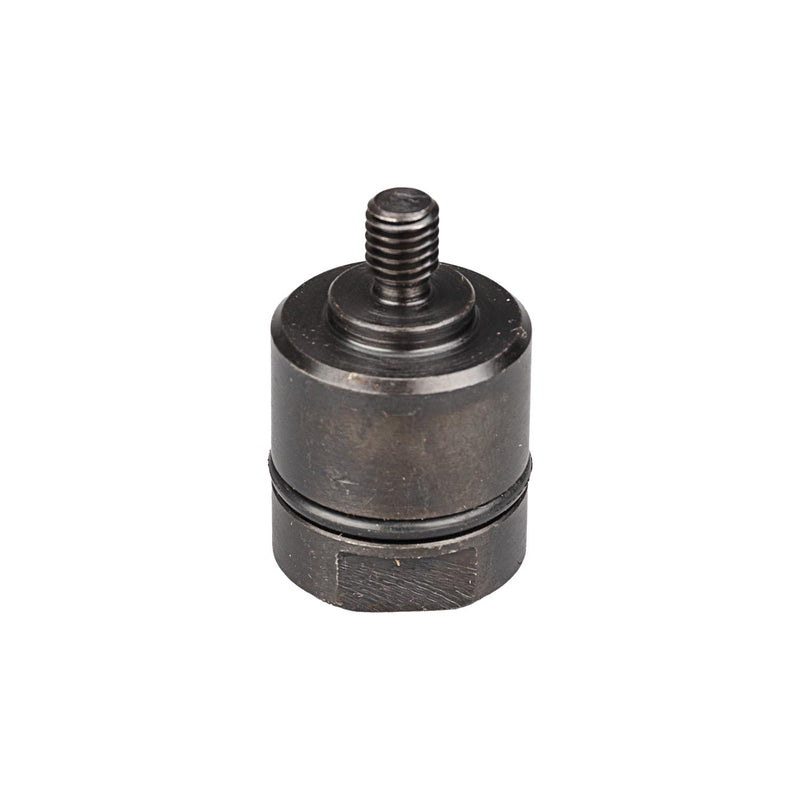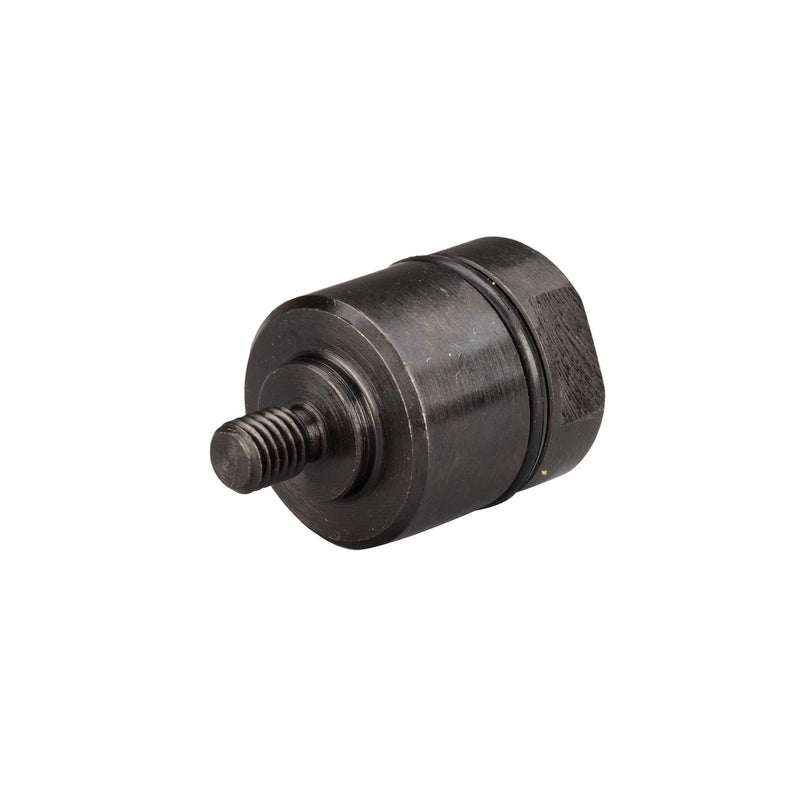 14-pc Set: T28-585000-14PK
Combine the Screw Support with Shim Sets and Extensions to achieve infinitely variable height adjustment.
The 14-pc Shim Set can be combined with extensions to create offsets in your fixtures.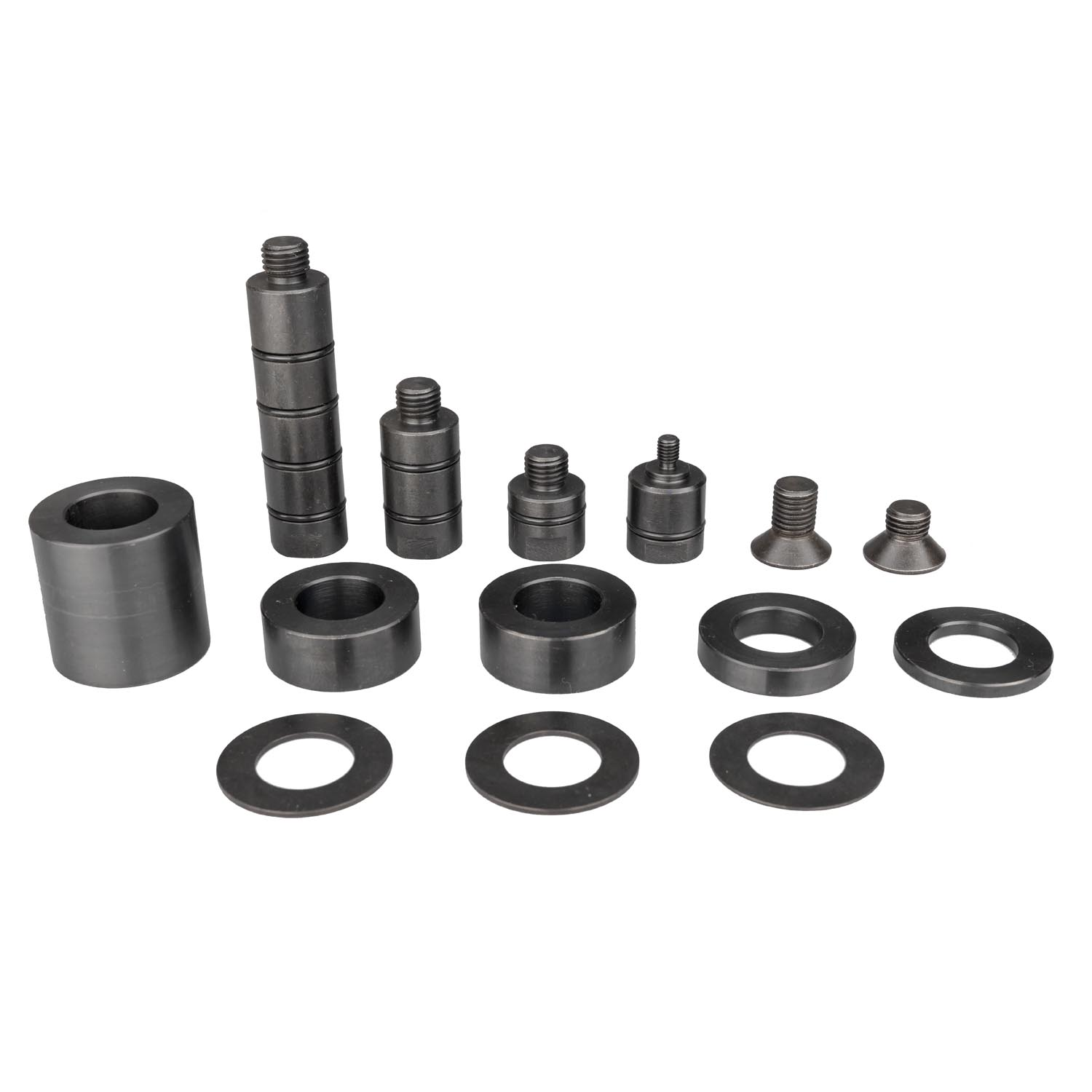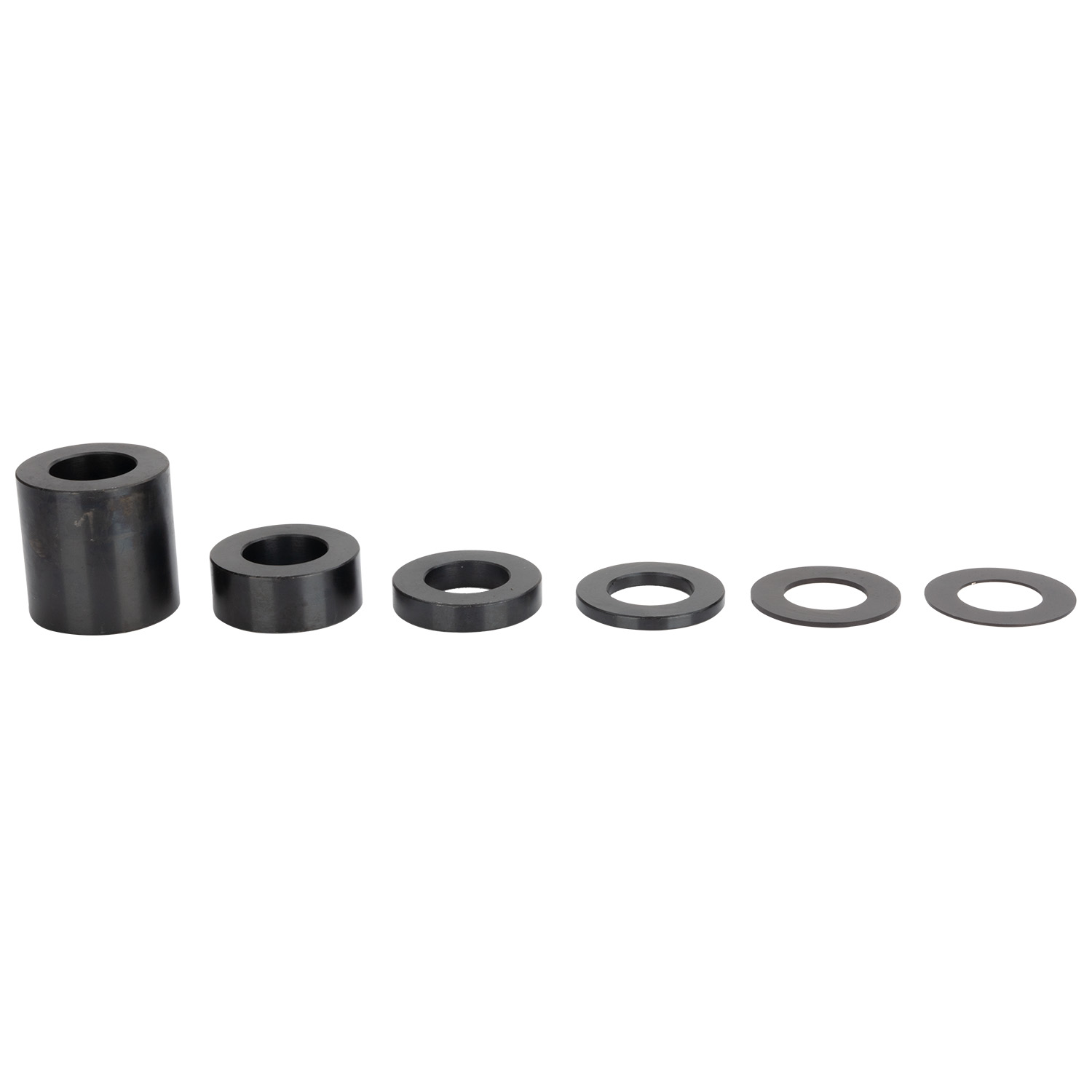 A 6-piece Set of Shims offers the option to create height-adjustable work surfaces.
The individual Shim can be utilized to compensate for height differences of 1 – 50 mm. In order to achieve the intended height precisely, the lowest grading of the Shim is 1 mm.
Part No.
Description
Shim Inner Dia. (mm)
Shim Outer Dia. (mm)
Weight (kg)
T28-585000-14PK
14 pieces of shims, extensions & screws:
Shim: 1 / 2 / 5 / 10 / 20 / 50 mm
Extension: 25 / 30 / 50 / 100 mm
28
50
2.1
T28-585000-6PK
6 pieces of shims:
Thickness: 1 / 2 / 5 / 10 / 20 / 50 mm
28
50
0.9
T28-570030
30 mm Prism Extension, M6, M8 (inner)
-
-
0.1