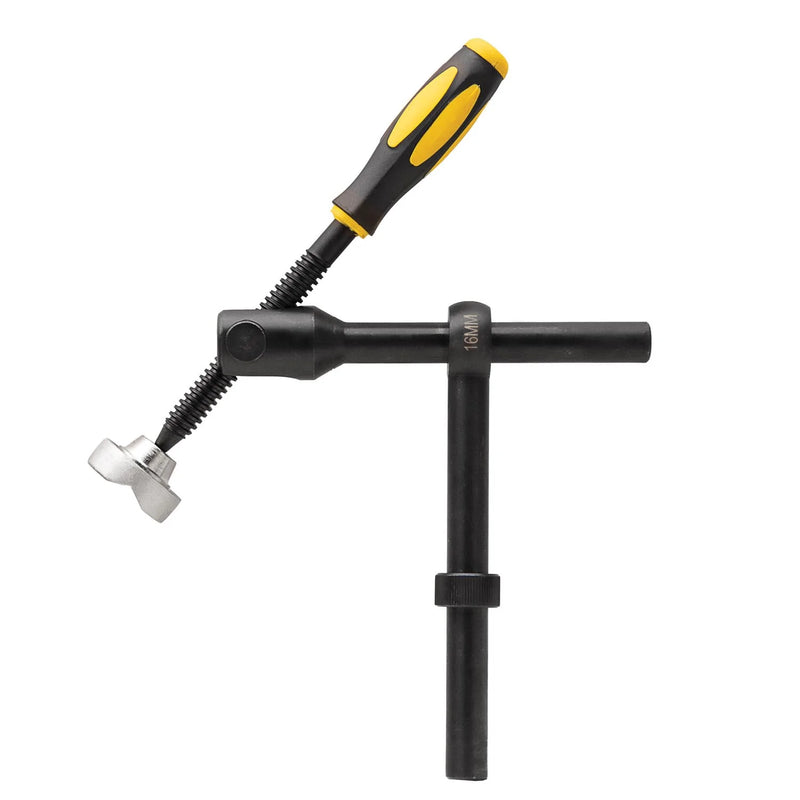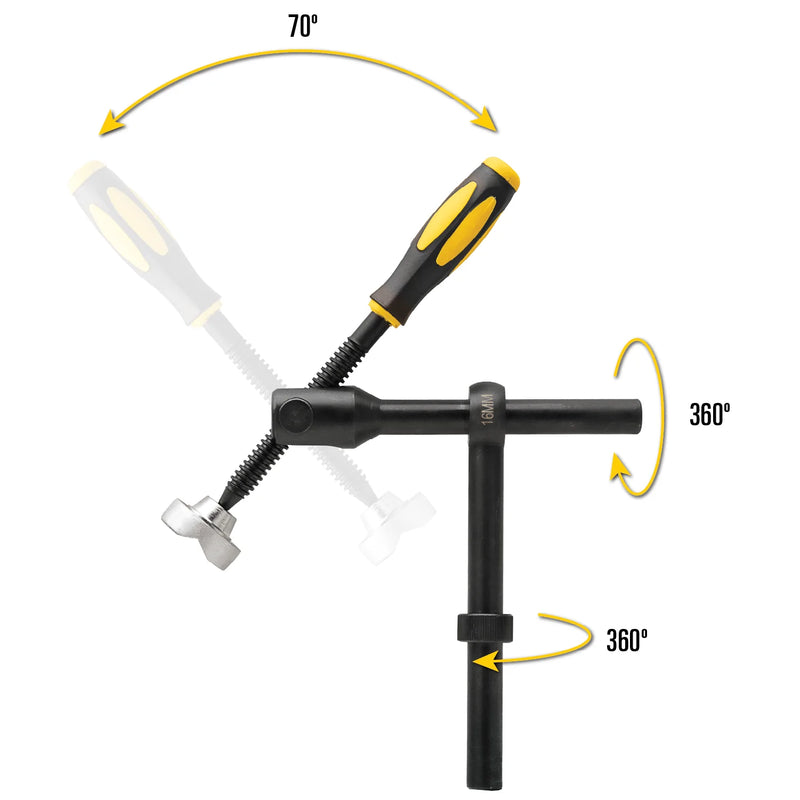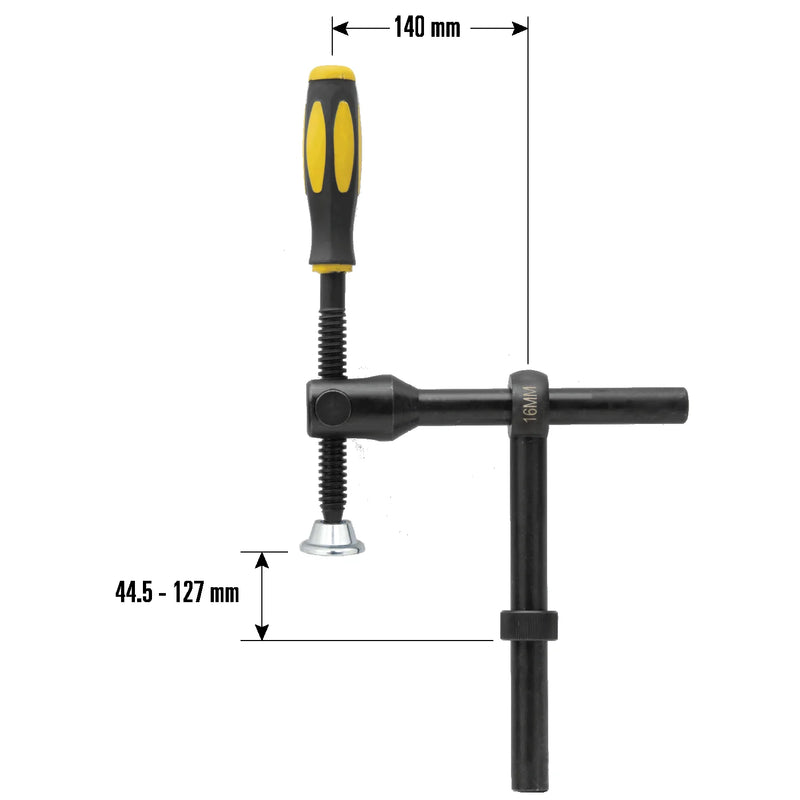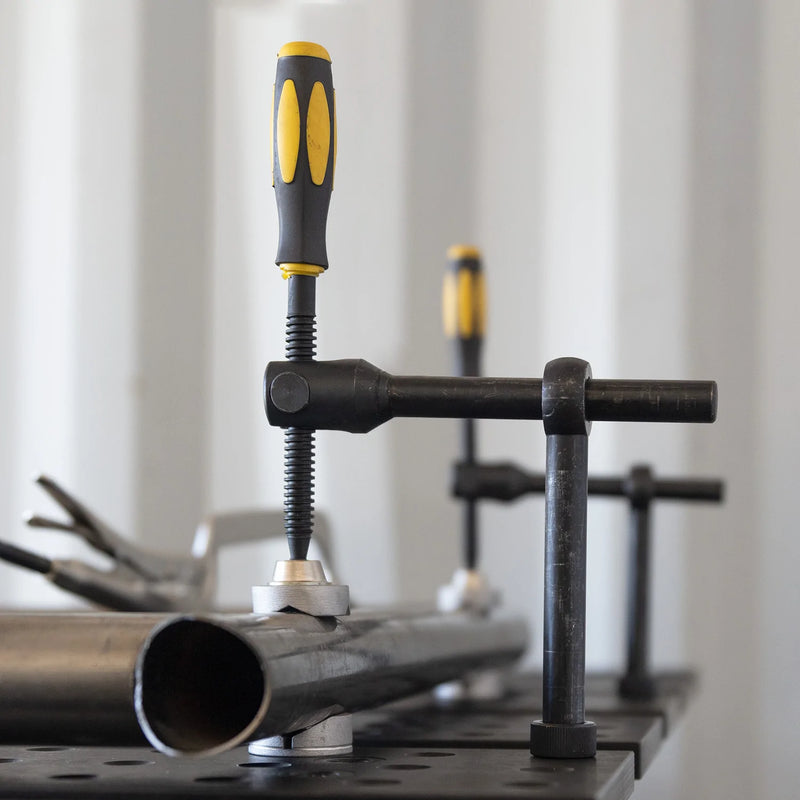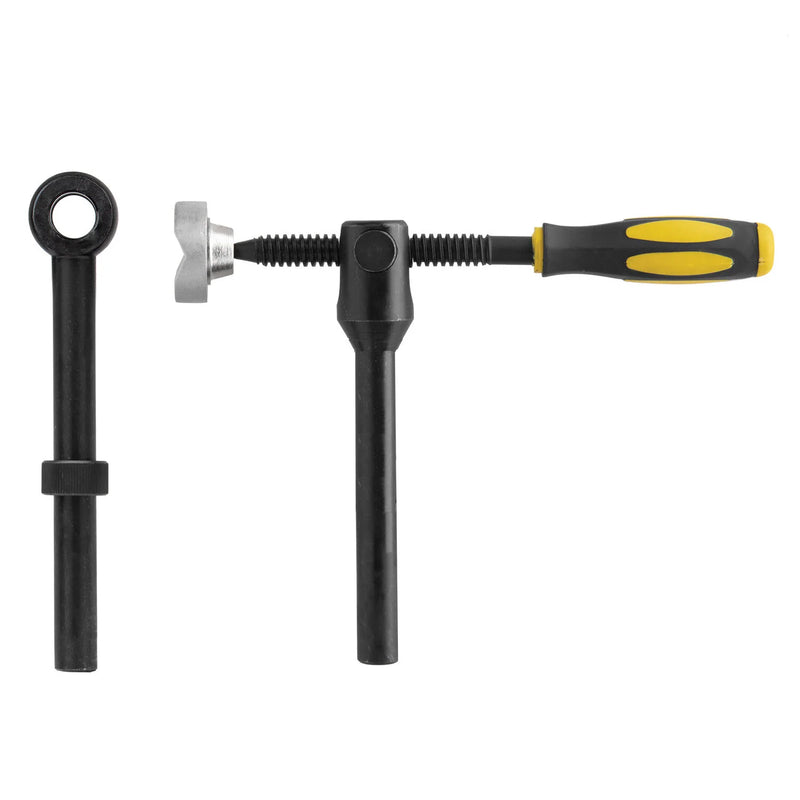 Multi-Directional Pivoting Model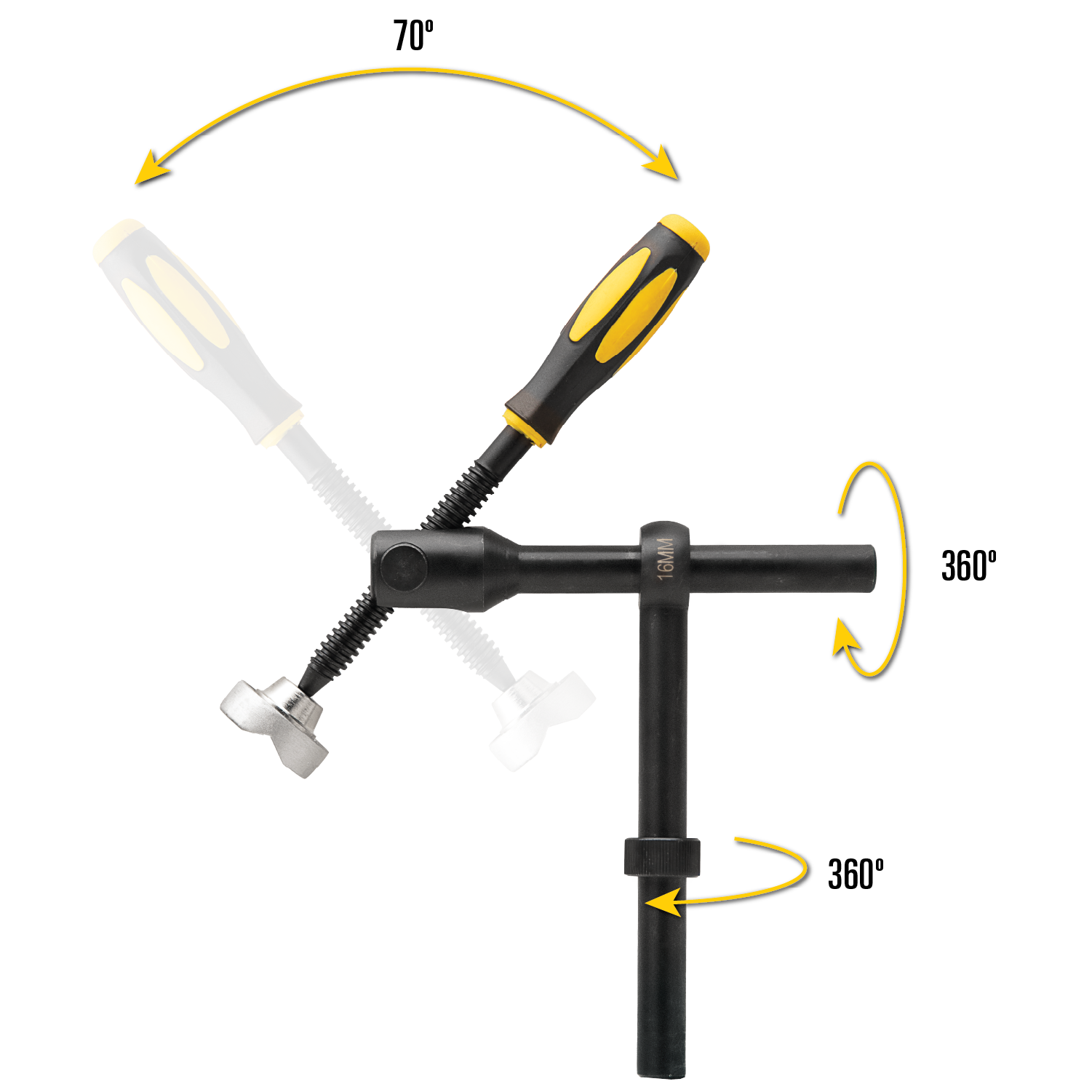 Use the versatile Pivoting T-Post Clamp to apply angled clamping force. Clamp stock horizontally and vertically.
* A magnetic top V-Pad (Part No. T54217) is included for clamping round stock and square tubing edges.
Vertical / Angled Clamping
For vertical hold down clamping, or angled clamping, place the fixed Vertical Clamp arm, with Pivoting Spindle, in the clamp post.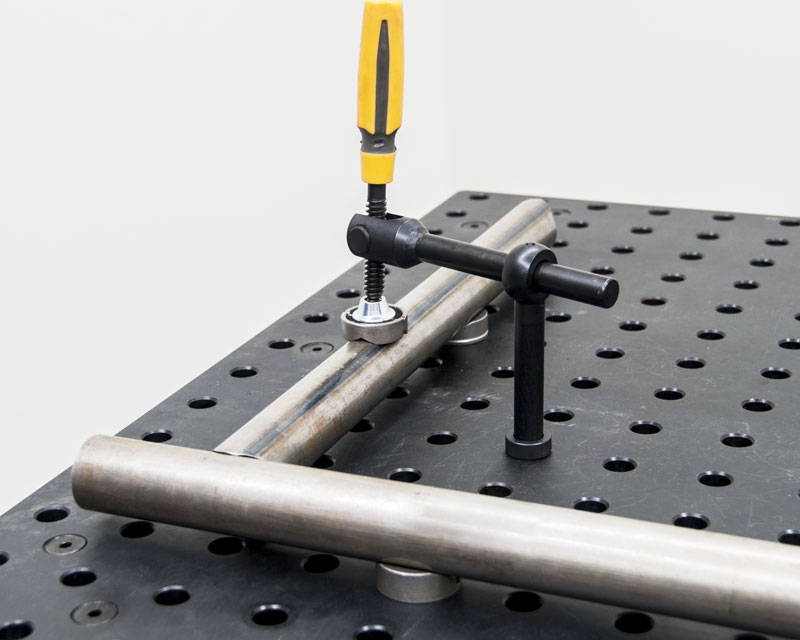 Vertical Hold Down Clamping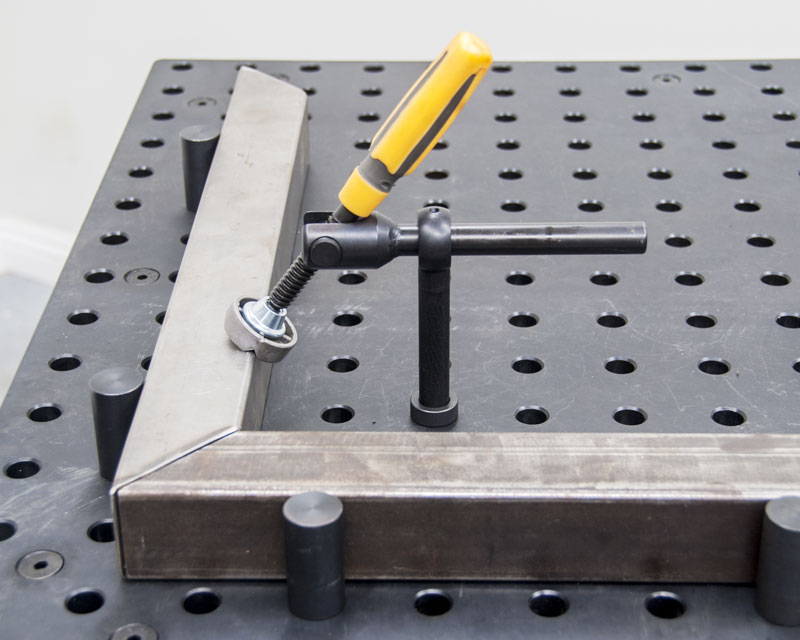 For horizontal clamping, remove the fixed Vertical Clamp arm and Pivoting Spindle from the clamp post, and place directly into the tabletop holes.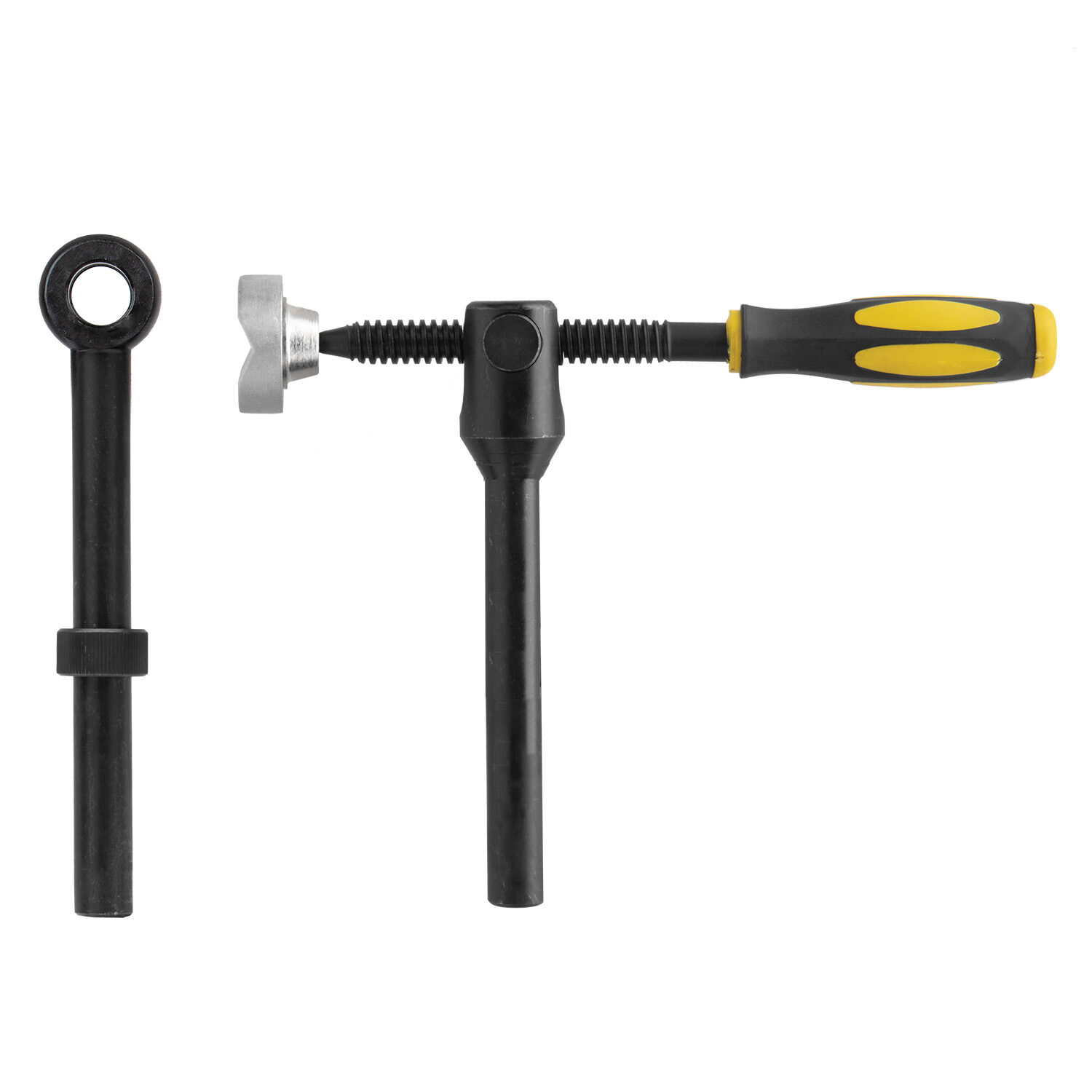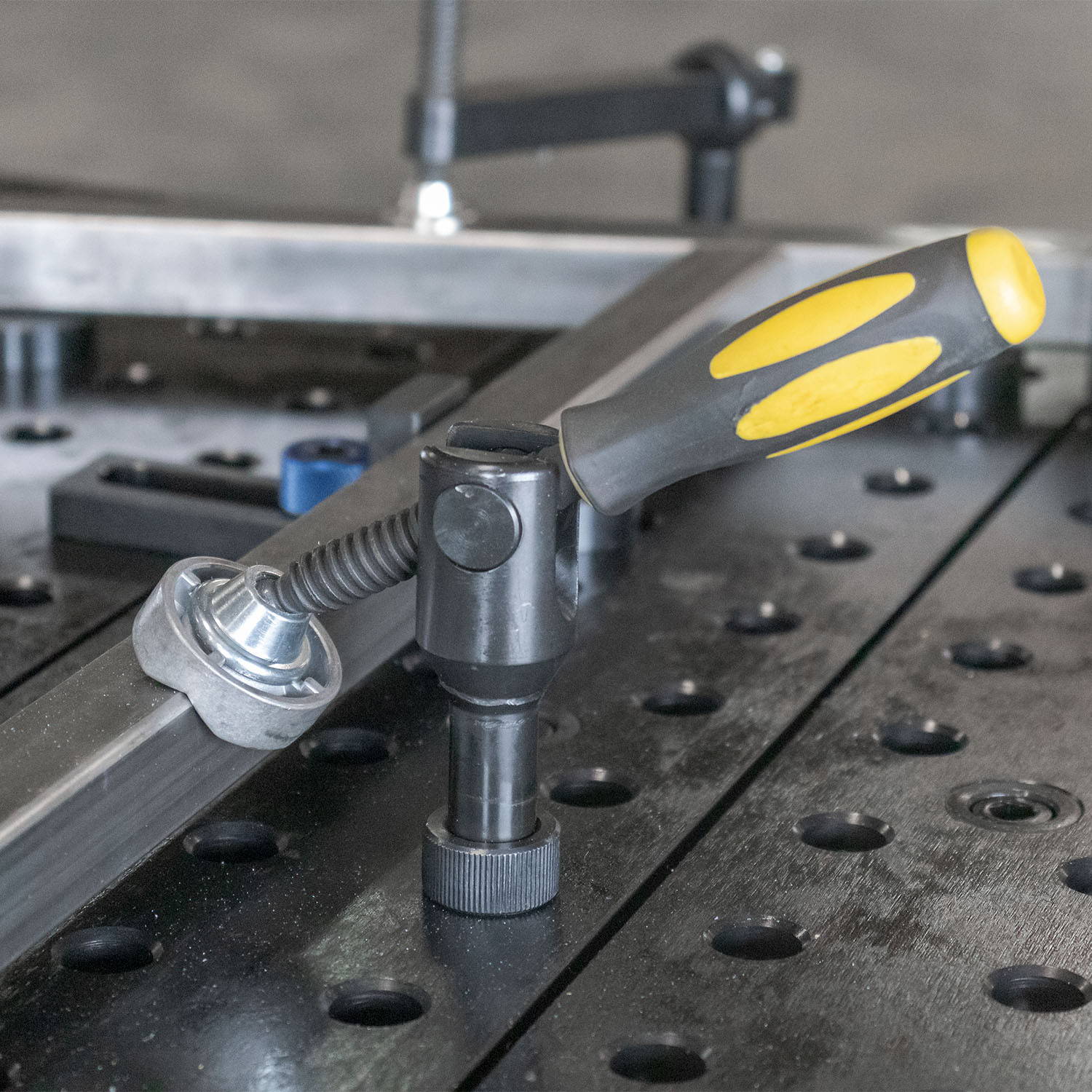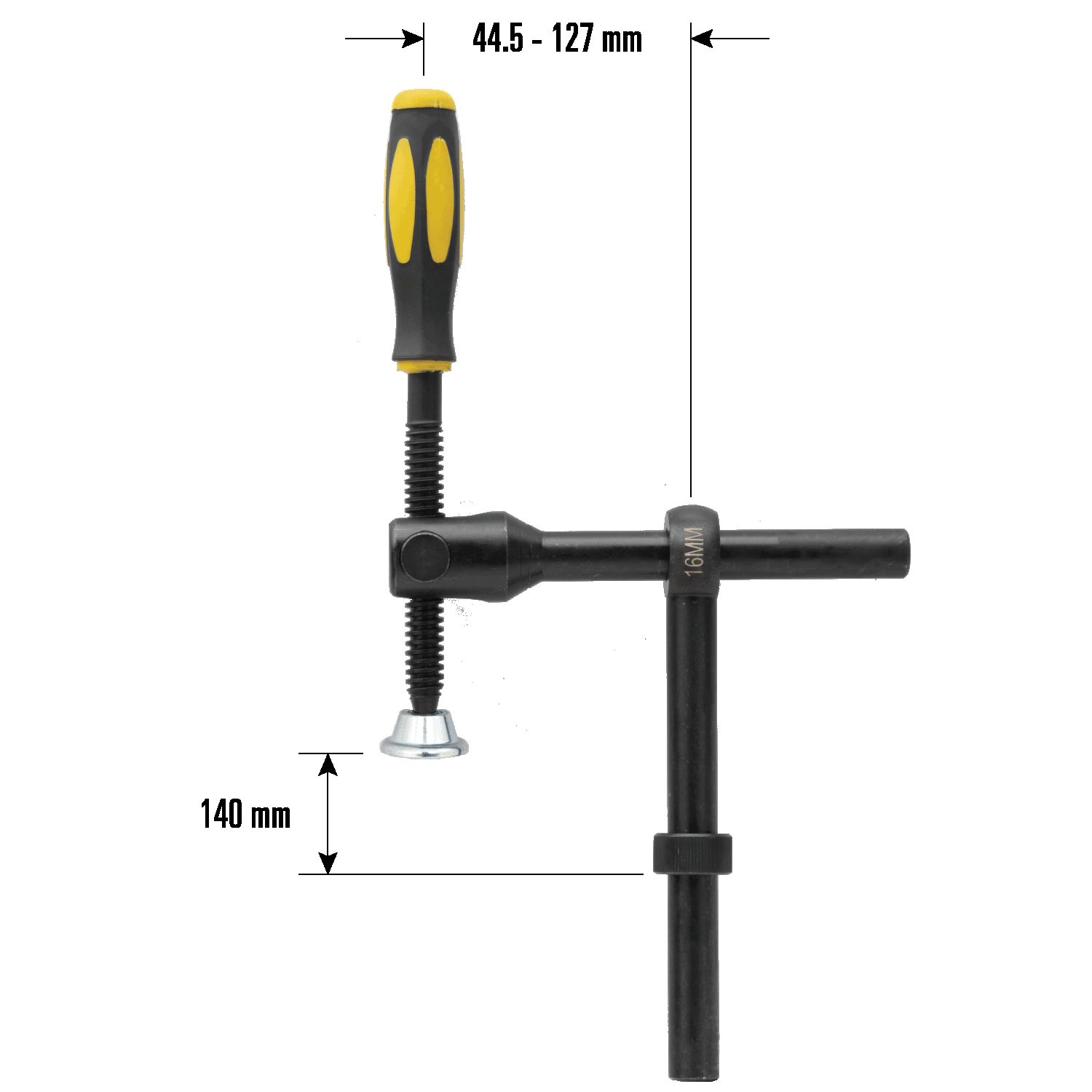 | Part No. | Weight (kg) |
| --- | --- |
| T61670 | 0.9 |