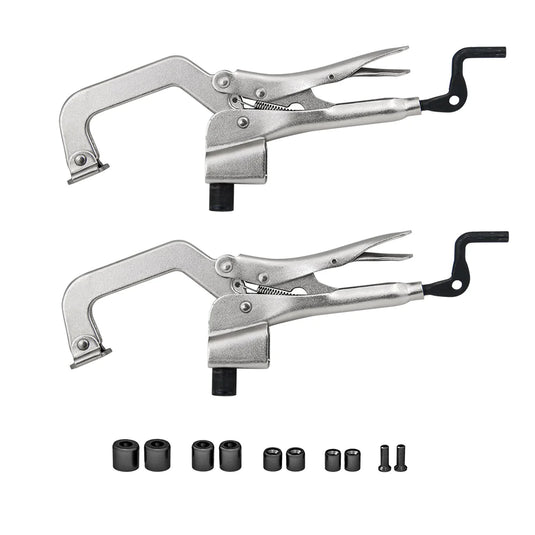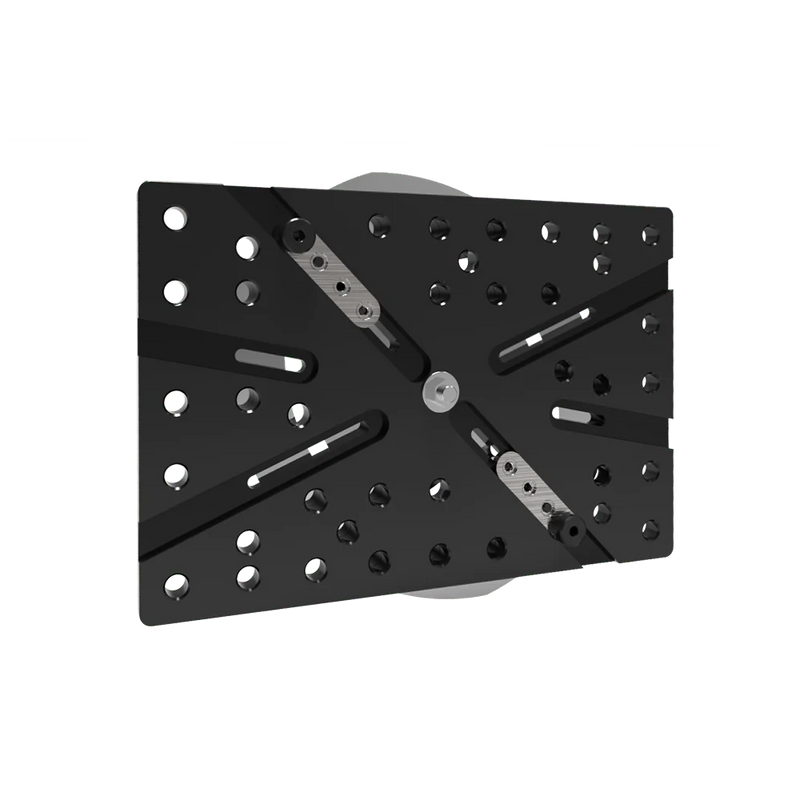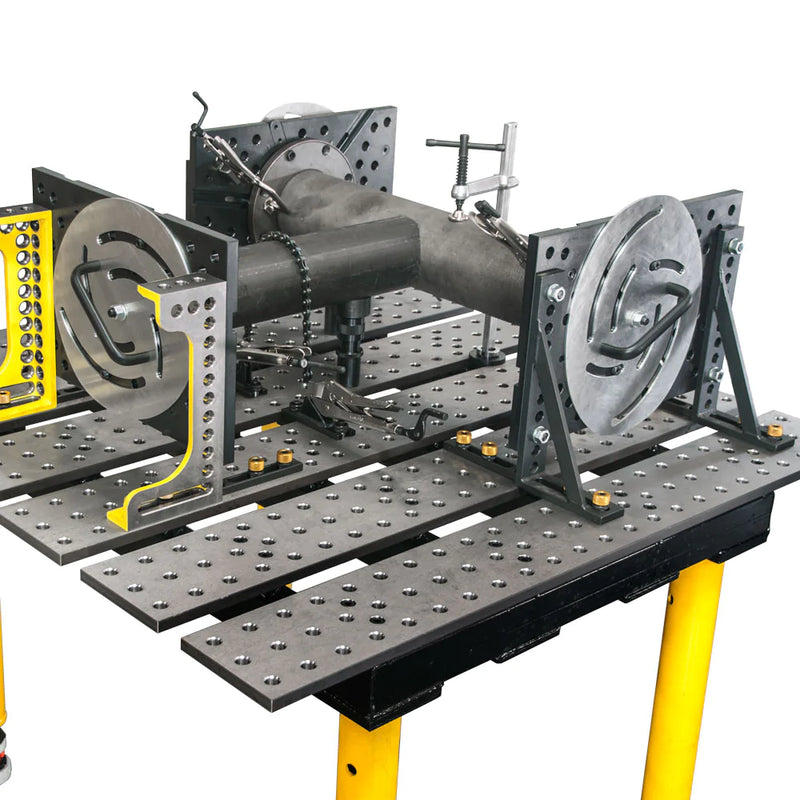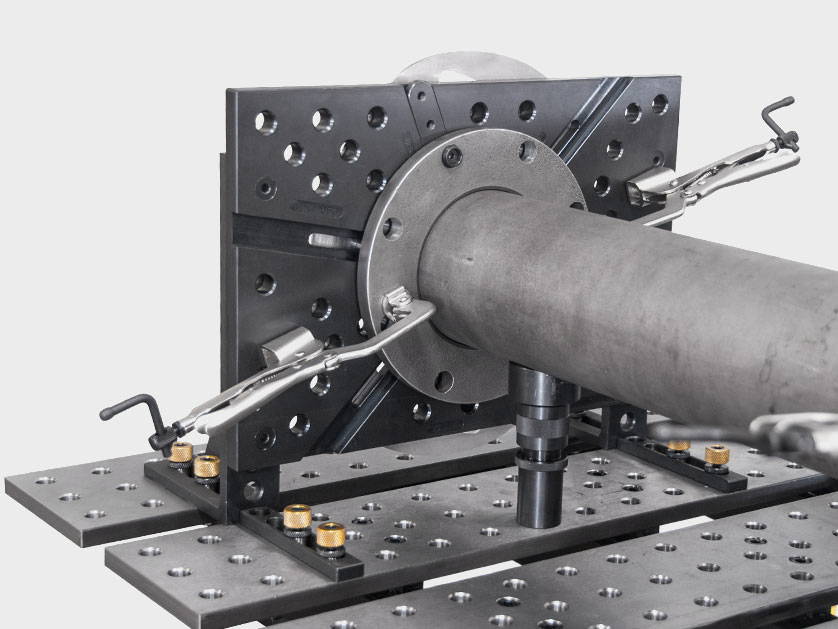 Inserta Pliers (included) can be placed at any location on the plate. ​
Mount / elevate the Flange & Pipe Clamping Plate as required for adequate welding clearance. In this example, we've used Right Angle Brackets.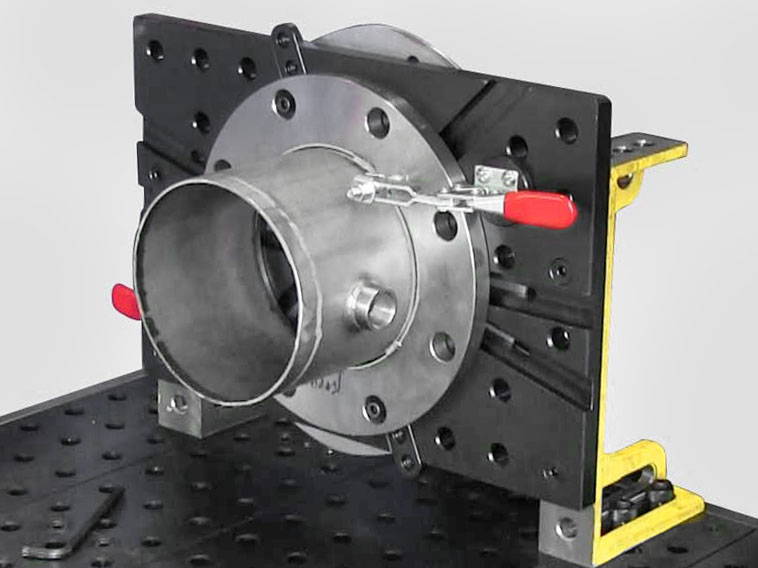 Load the flange & pipe, accurately position, and unload quickly for quality welds, maximum productivity, and repeatability.
Part No.
Description
Dimension
(in)
Weight
(lb)
CAD
T50430
1 pc. of Universal Flange & Pipe Clamping Plate w/ 8 Locating Pins:
2 of each size - 1", 7/8", 3/4", 5/8";
2 pc. Part No. PTT634KF Inserta Pliers
18 x 12 x 3/4
42.7
IGS