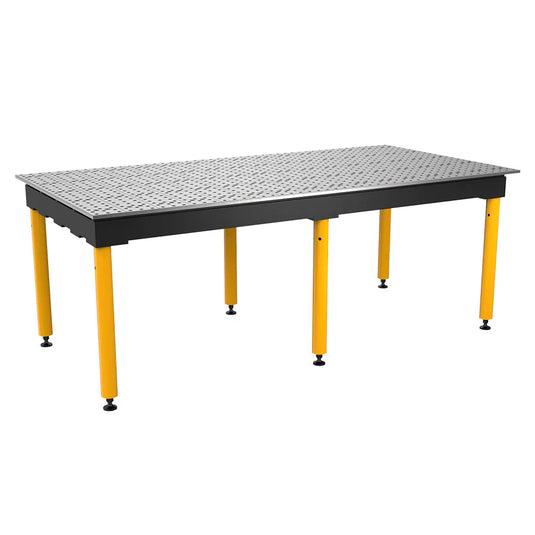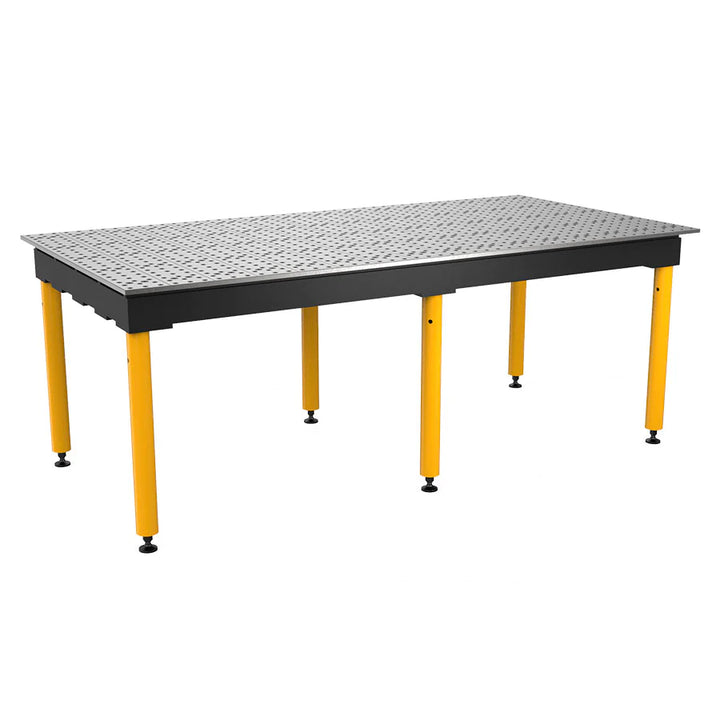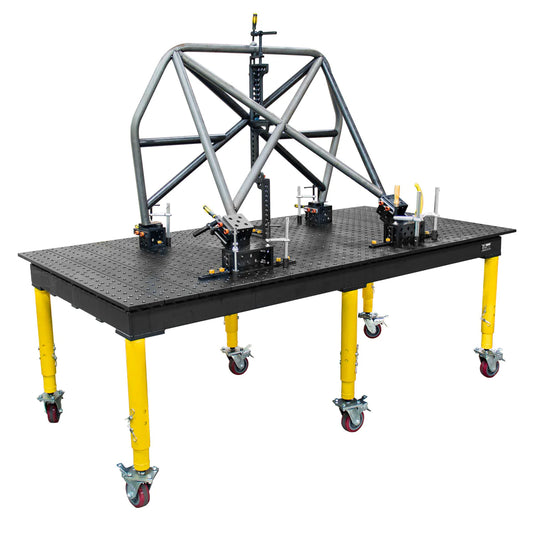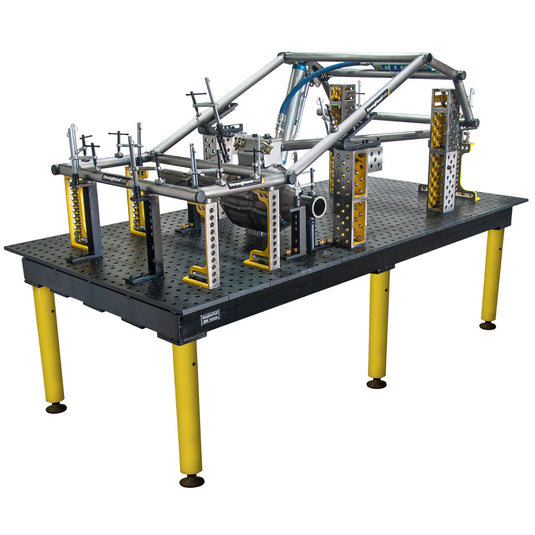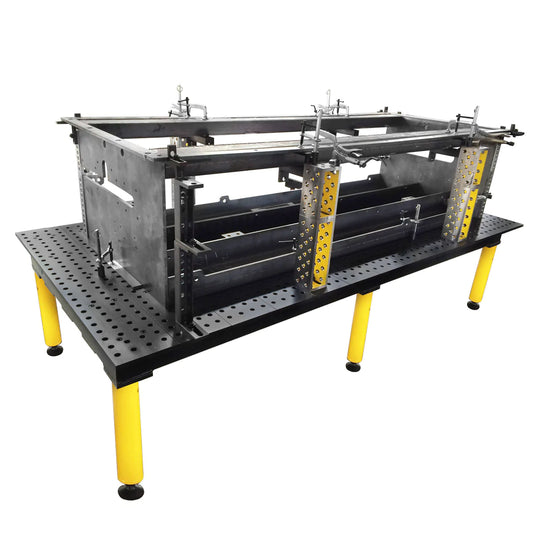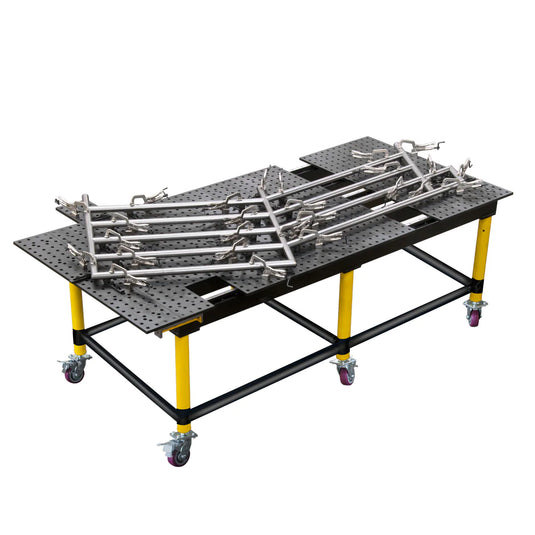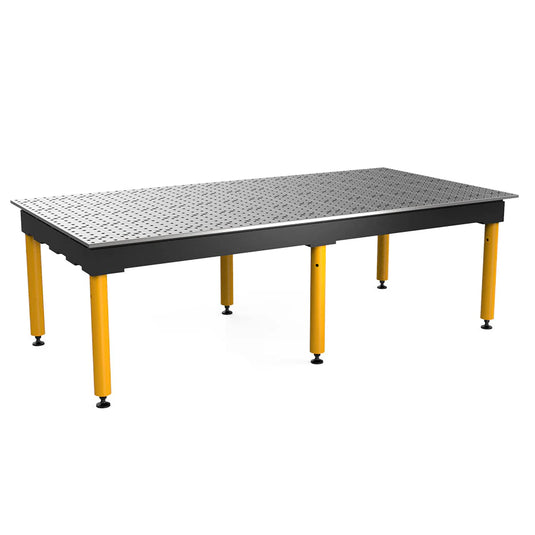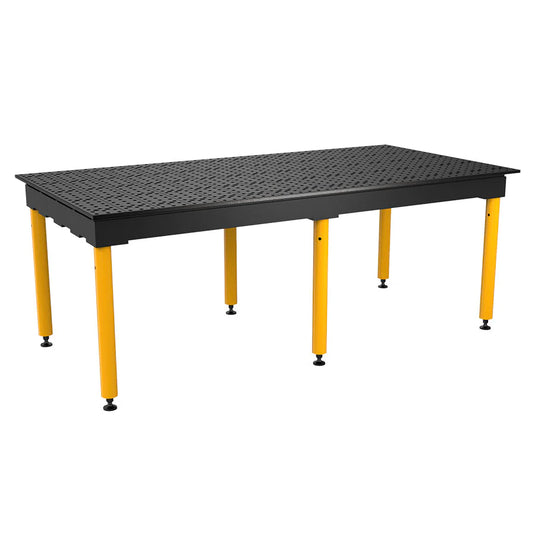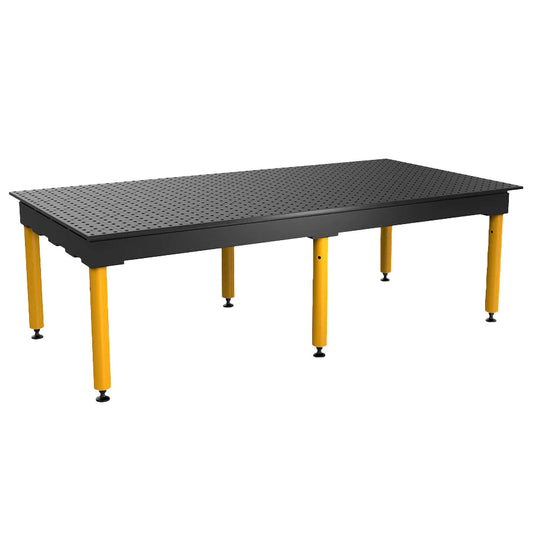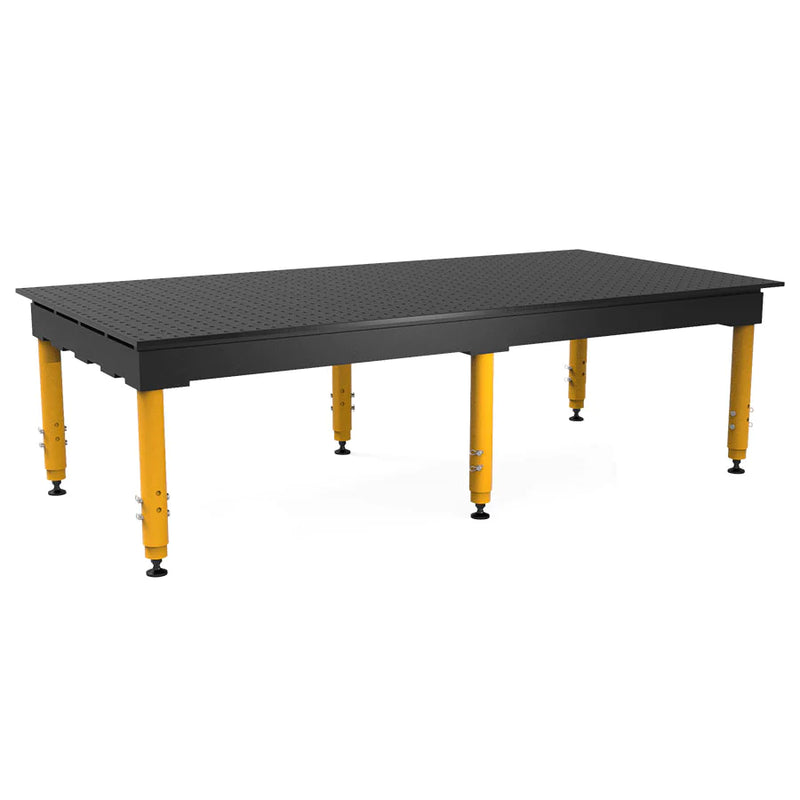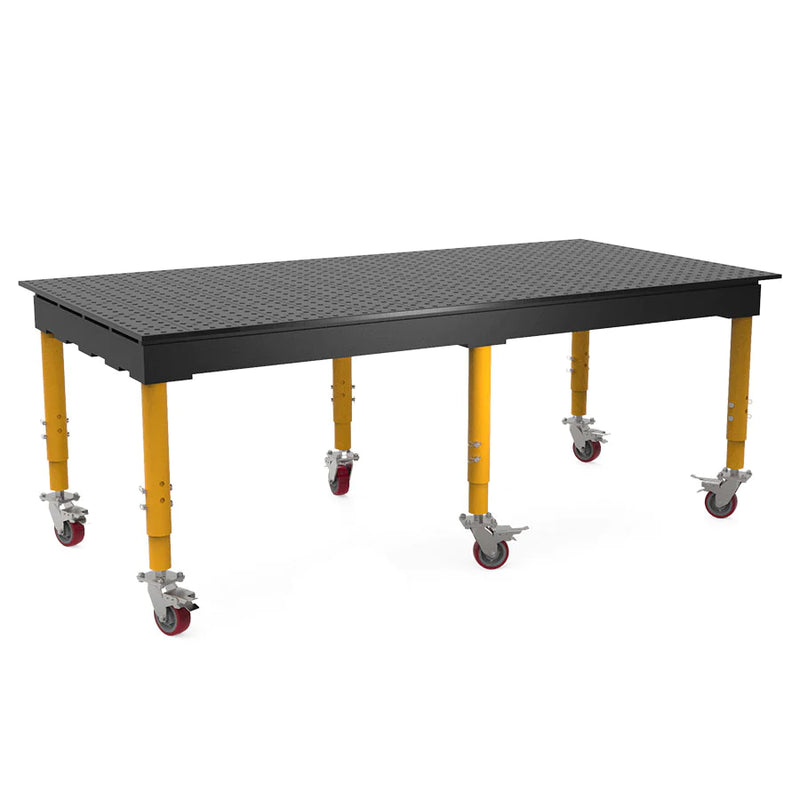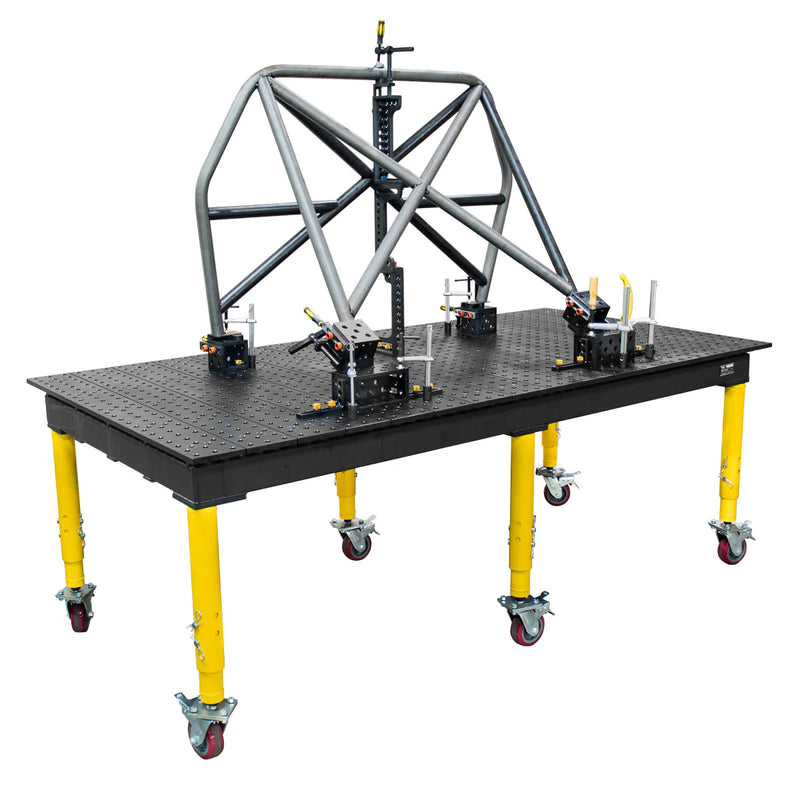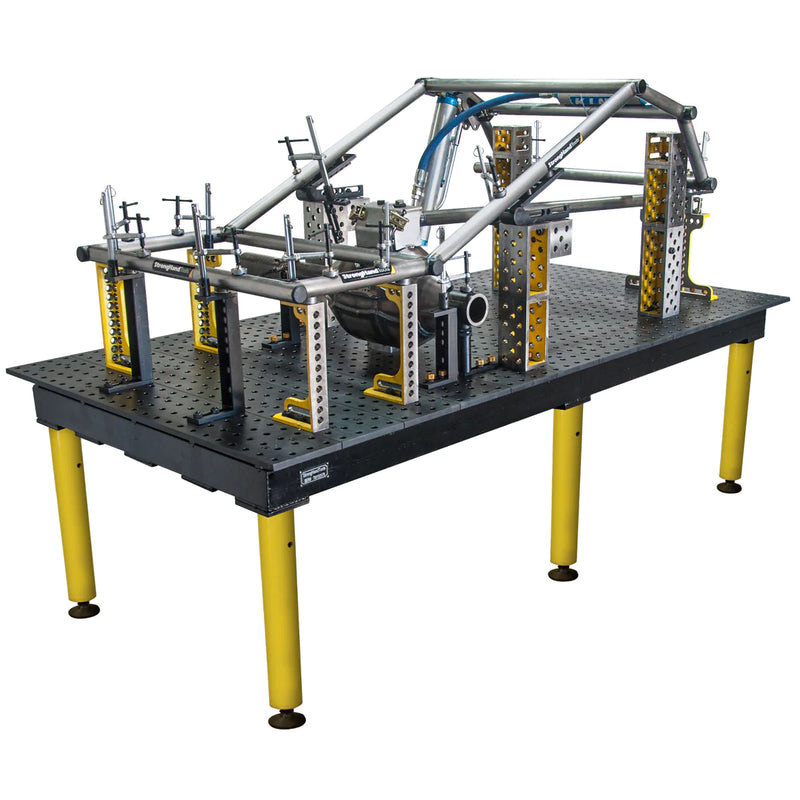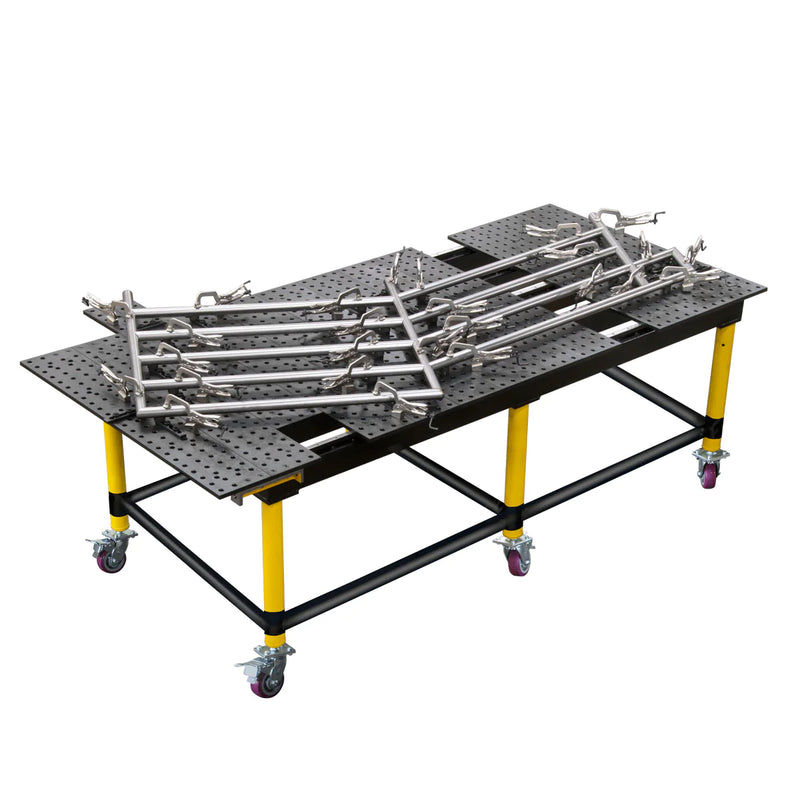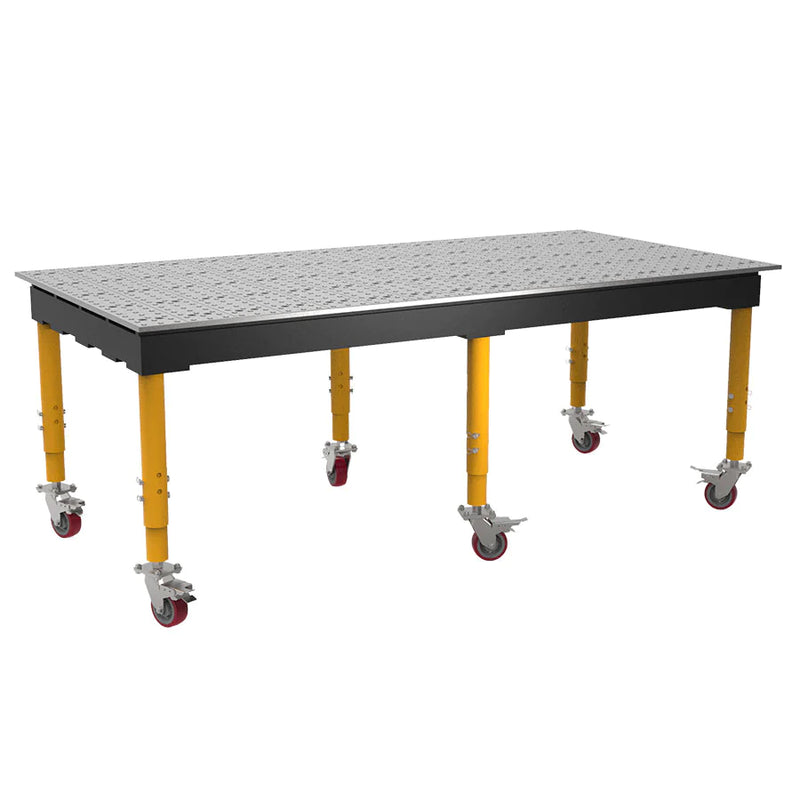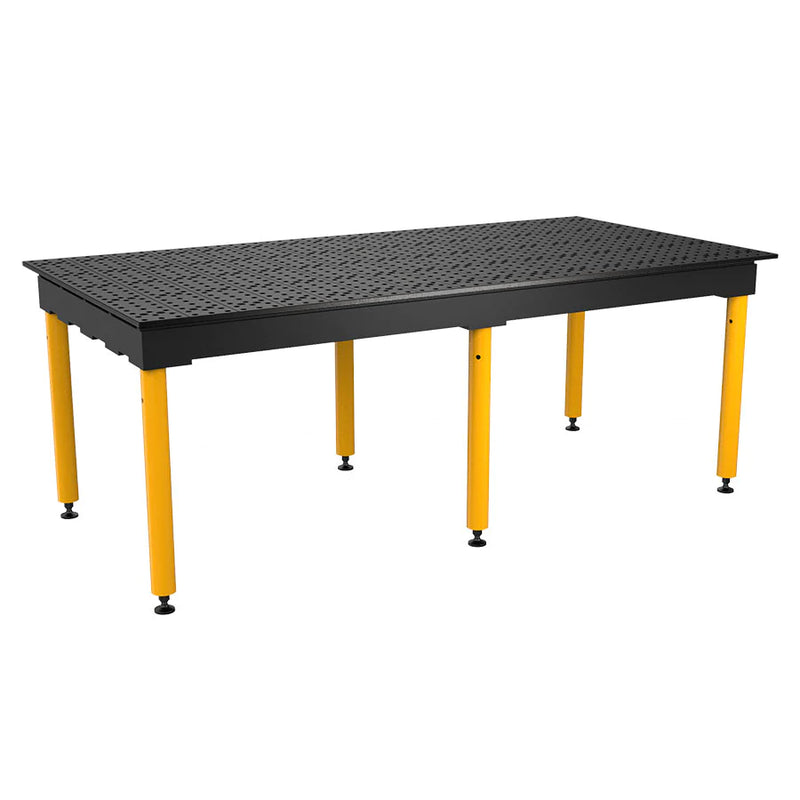 View this table in your shop
* All MAX TABLES ARE PATENTED: U.S. PAT. 8065967
Our single-sided heavy-duty tables feature boreholes on the top surface and feature patented self-locating and reversible table top plates. Maximum Table Surface, Maximum Capacity. Utilize the additional holes (33% more than slotted tables) for clamping at multiple points.

Available in standard and nitrided tabletop finishes.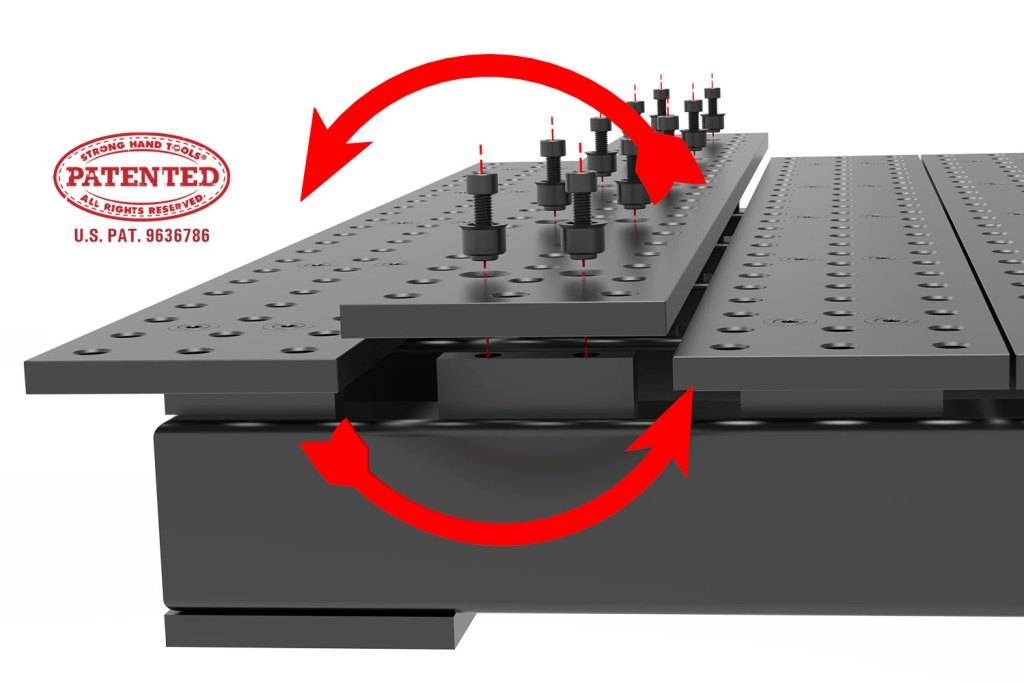 Reversible Self-Locating Table Plates
Patented Bushing design allows you to remove, re-position, re-align, and reverse the table plates!
6-1/4″ for both MAX and MAX Slotted tables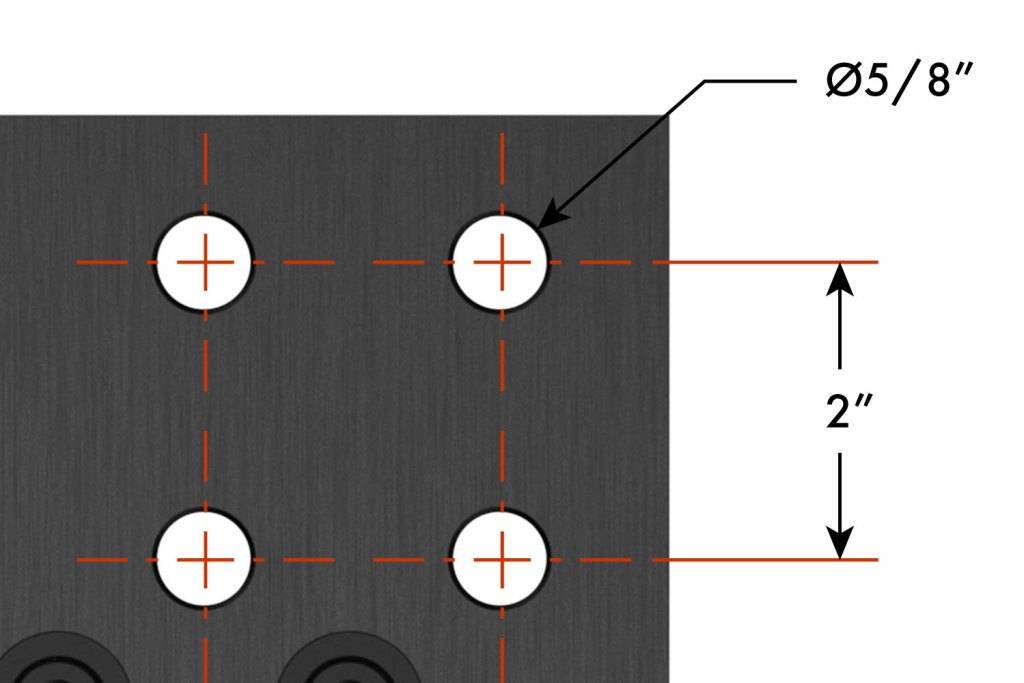 Table flatness: ±0.005 per 24″ x 24″
Hole spacing: 2.000″ ±0.001
Hole diameter: 0.625″ +.002/-.000
Plate thickness: 0.630″ ±0.004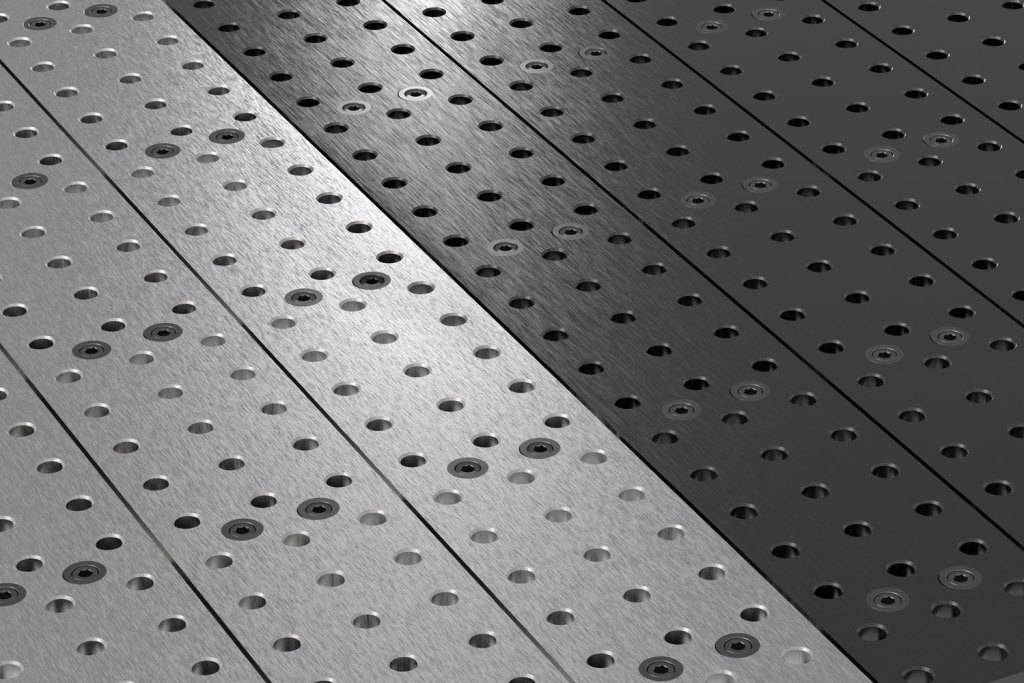 Standard (plain) / Nitrided Finish
Choose from standard finish (medium carbon steel) or Nitrided (heat-treating) finish.
What people say about us:
Very very well made! Super precise tolerances, clean and ready to be used. Just slap the legs on and off we go! Would recommend!
Kasey S (Gainesville, GA)

Really fast and accurate setup for square joints - big time saver in setup and by minimizing repairs to poor welds.
Has improved prototype building to a make sure parts are welded accordingly.
Craig M (CUMMINS SERVICE TRAINING)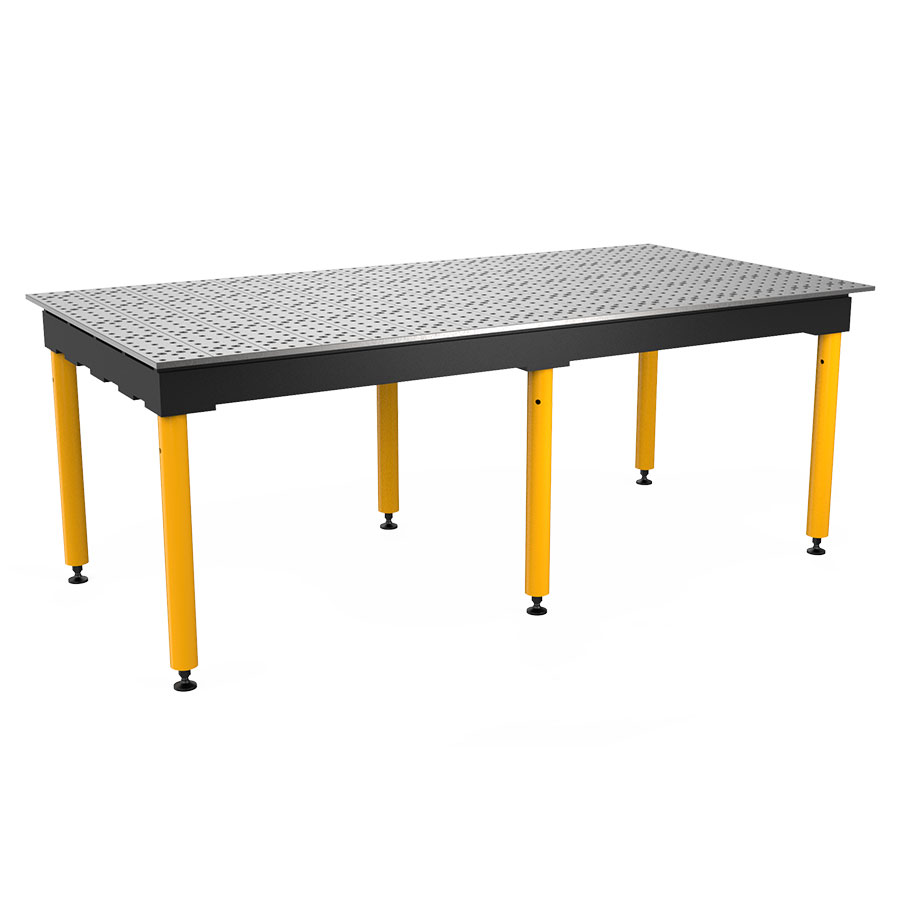 Use with 6x Heavy Duty Legs
Part No.
(Standard Finish)
Part No.
(Nitrided Finish)
Use with Leg
Table Surface Height (in)
Gross Weight (lb)
TMA59648F
TMQA59648F
TML3130
36-1/2
1,370
TMB59648F
TMQB59648F
TML2530
30-1/2
1,358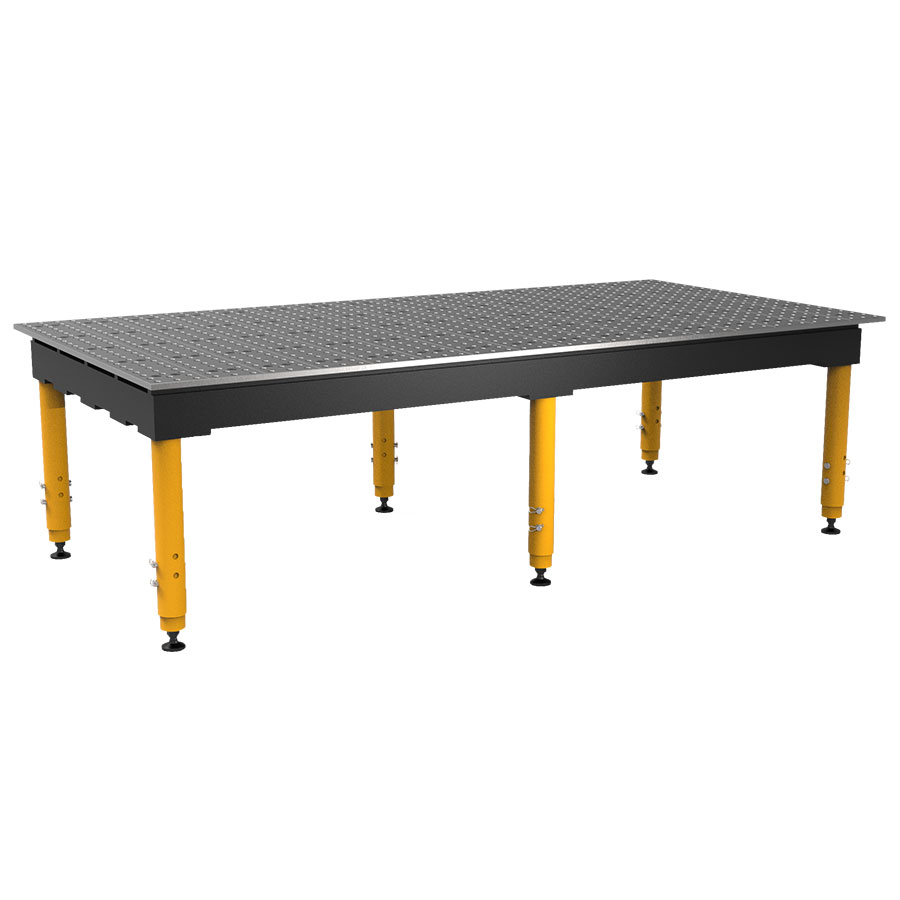 Use with 6x adjustable legs - adjustable at 1" increments
| Part No. (Standard Finish) | Part No. (Nitrided Finish) | Use with Leg | Table Surface Height (in) | Gross Weight (lb) |
| --- | --- | --- | --- | --- |
| TMR59648F | TMQR59648F | TMLR30 | 28-1/2 ~ 38-1/2 | 1,391 |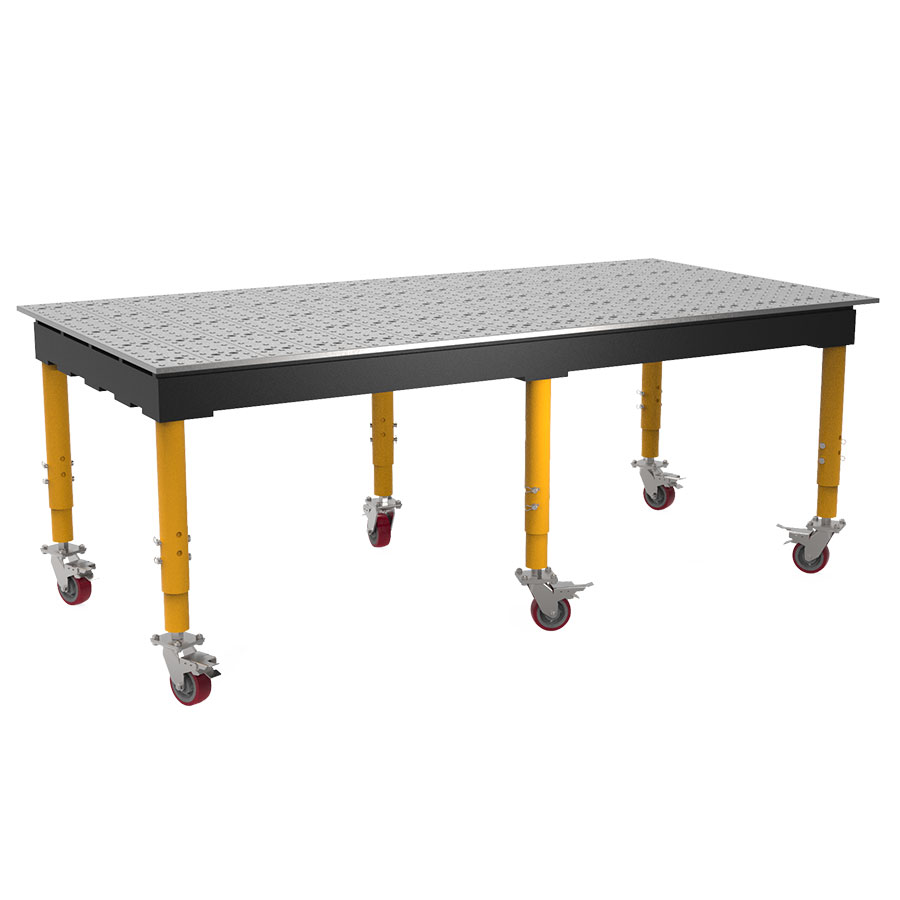 Use with 6x adjustable legs with mobility caster
| Part No. (Standard Finish) | Part No. (Nitrided Finish) | Use with Leg | Table Surface Height (in) | Gross Weight (lb) |
| --- | --- | --- | --- | --- |
| TMRC59648F | TMQRC59648F | TMLC30 | 33-1/4 ~ 43-1/4 | 1,425 |
Get Table Accessories & Replacements