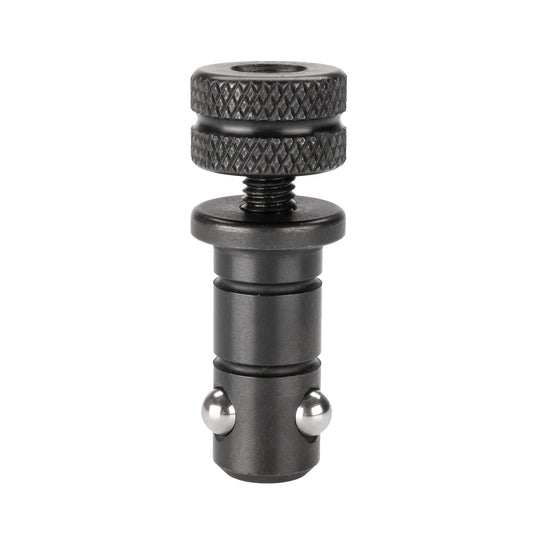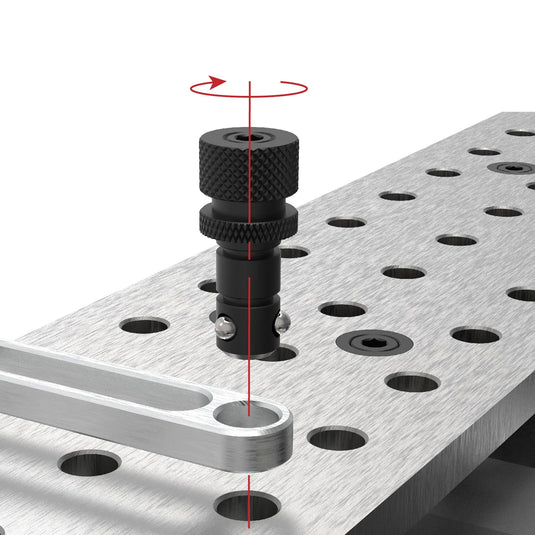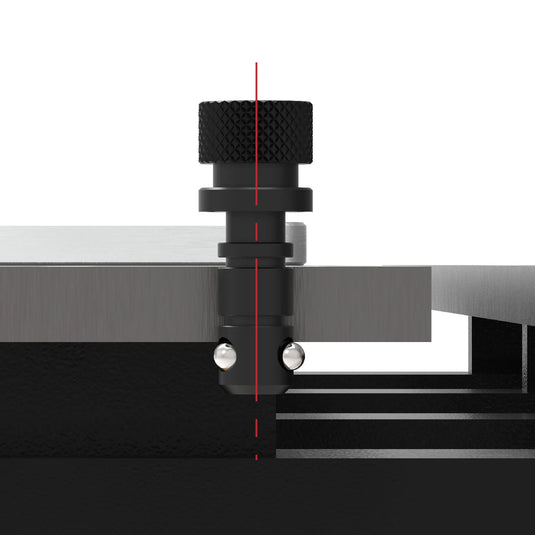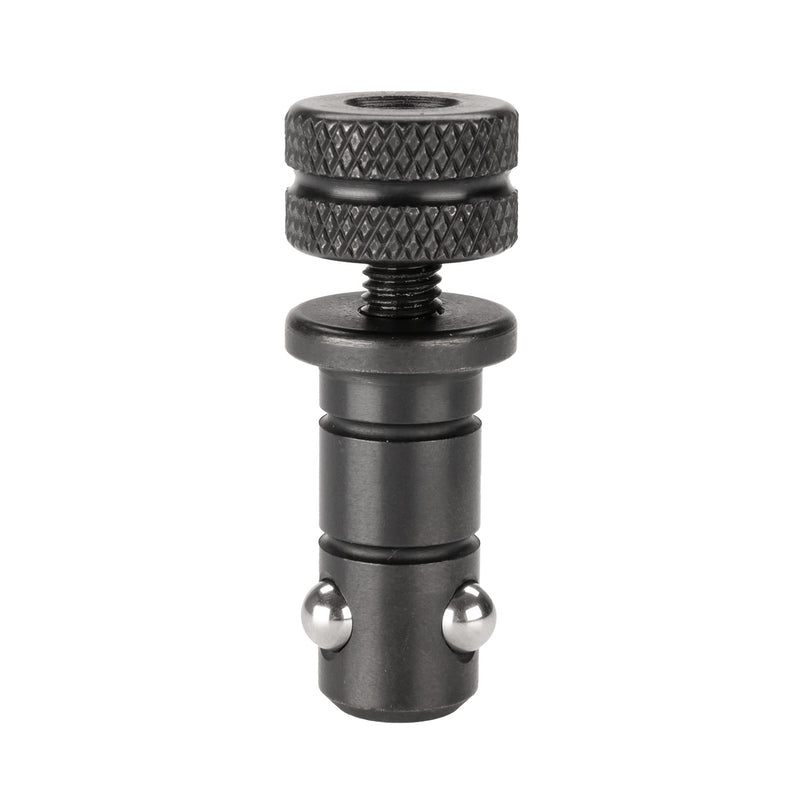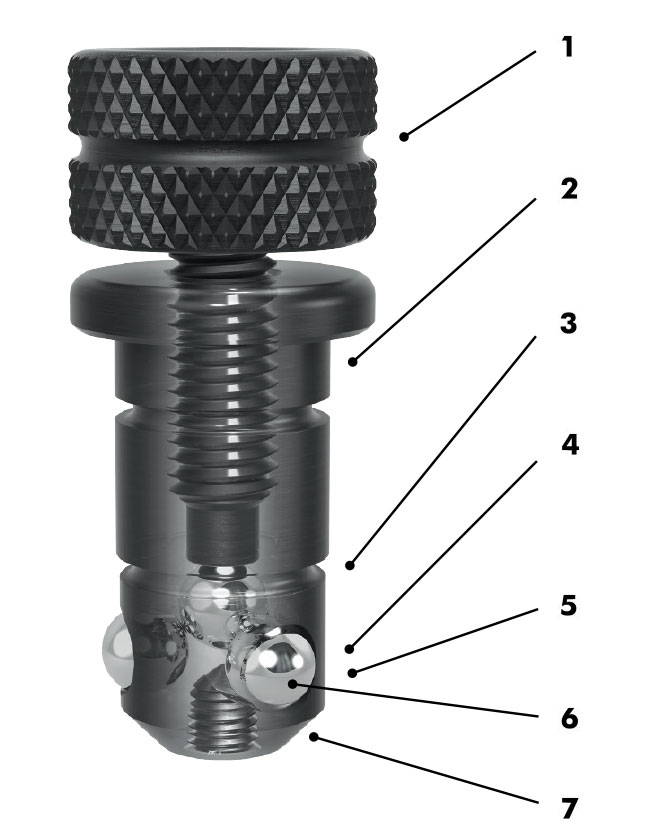 An essential time-saving fastener.
Optimized grip ergonomics:
sufficient space between grip and work piece enables easier handling
Bolt body manufactured of hardened, high-alloyed steel for maximum strength
No O-ring is required due to minimized internal friction
Ø 6.7 mm balls, large pressure surface, center of pressure maximally relocated outwards
Optimized load distribution support based on only 3 balls according to the trihedral principle. No O-ring required to keep balls in place!
Chamfer enables clamping crosswise
Patented mechanism prevents jamming of balls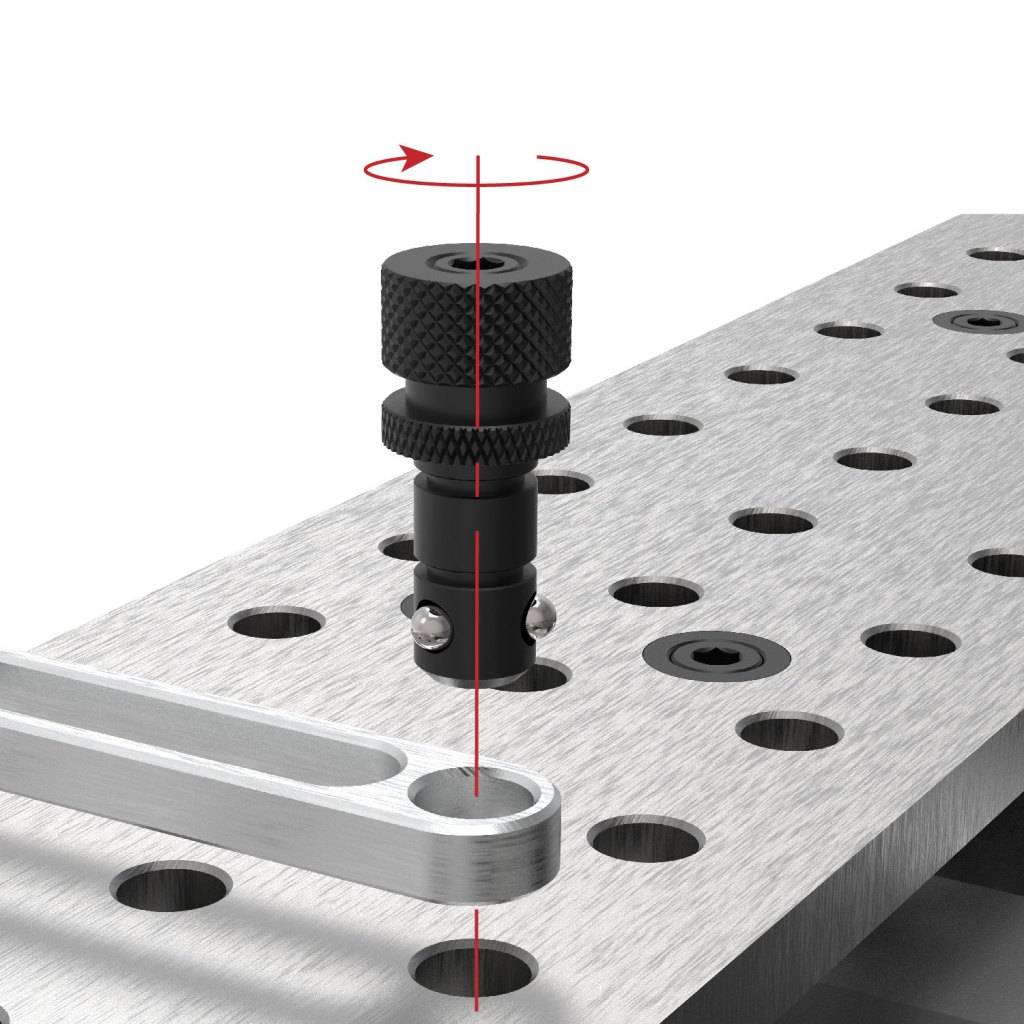 Finger tighten the knurled head after insertion to preload before tightening with Hex Key.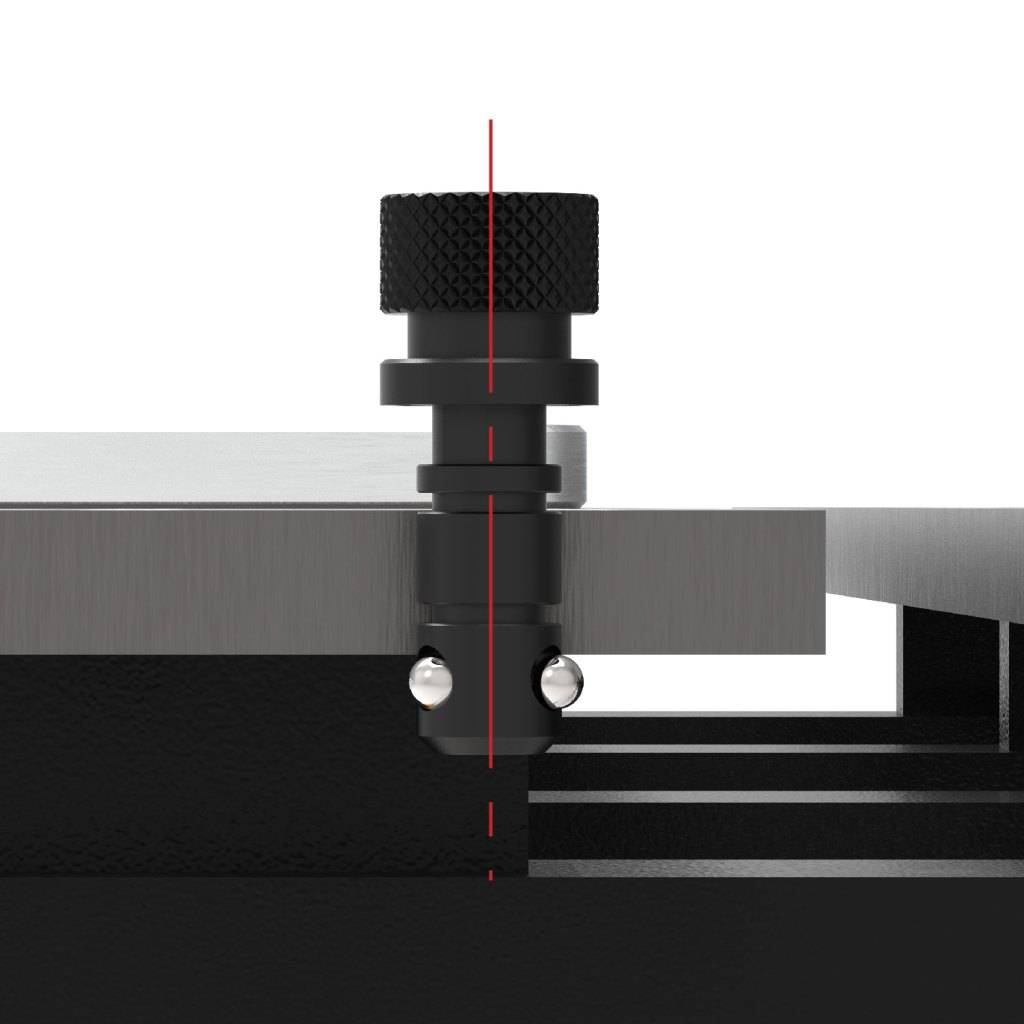 Three locking steel balls move outward to lock the bolt in position.
| Part No. | Description | Dia. (mm) | Capacity (in) | Hex Wrench Size (mm) | Weight (kg) |
| --- | --- | --- | --- | --- | --- |
| T65030 | Fast Clamping Bolt for clamping 2 components with screw top | 16 | 5/32 | 23 | 0.09 |